Give And Take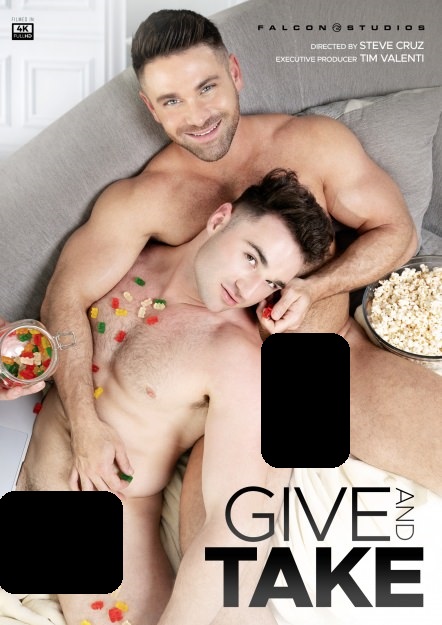 WATCH NOW
Look both ways because Falcon's hottest studs are about to flip out as they learn the value of a little 'Give and Take'! From award-winning director Steve Cruz, this flip-fucking spectacular shows six of the industry's hottest versatile performers as they take to their luxurious Southern California homes for brand-new unscripted hookups that has each and every one of these mouthwatering men utilizing their holes and poles. It's a lazy day for Beau Butler and Michael Boston -- the perfect time to stream a movie and indulge in some serious snacking. Dick and ass are at the top of the menu as the two BFFs pound each other's holes until the sun goes down. Similarly, Derek Kate and Ethan Sinns are lounging around their Hollywood estate, catching up on their reading and relaxation. Never ones to sit still for long, the two handsome guys wind up fucking all afternoon, forgoing any chance of rest in favor of filling their tight assholes with each other's massive cocks. And talk about big dicks, Tony Genius and Taylor Reign can't keep their huge rods down. They're supposed to be swimming laps and lifting weights, but their sweaty musk is an intoxicating aphrodisiac that has both hotties giving up their gorgeous butts and draining their explosive loads together. Down the road, Beau Butler can't resist himself when he spots a naked Tony Genius running down the floating staircase of his Southern California home. They suck, rim, and ram right there on the steps before taking the action into a plush marble shower that couldn't possibly get any wetter. Until, of course, Michael Boston and Ethan Sinns decide to make a romantic splash in a luxurious, rose-petaled milk bath and then flip-fuck until they hose down their foyer with dripping white satisfaction. It's a brand-new, all-male bareback fuck fest at Falcon Studios, where the most stunning men are always prepared to 'Give and Take'.
SCENE 1
SCENE 2
SCENE 3
SCENE 4
&nbsp
Sensual Desires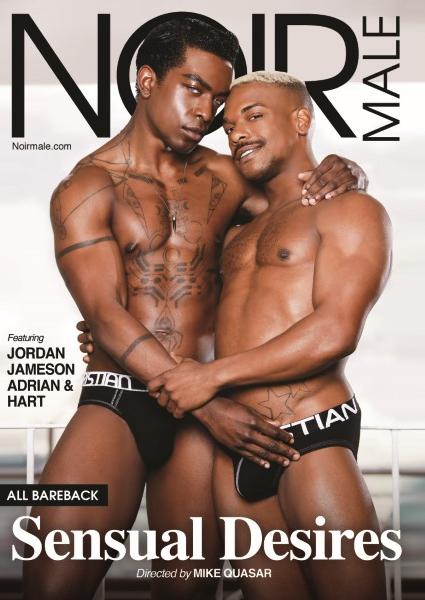 These superstars are cocked, loaded, and ready to shoot. Cum see why NoirMale is one of the very best high-end gay studious out there! Sexy and built, big-dicked studs are sharing their wildest bareback fantasies with you! Get ready and don't miss these "Sensual Desires!"
SCENE 1
SCENE 2
&nbsp
New Arrivals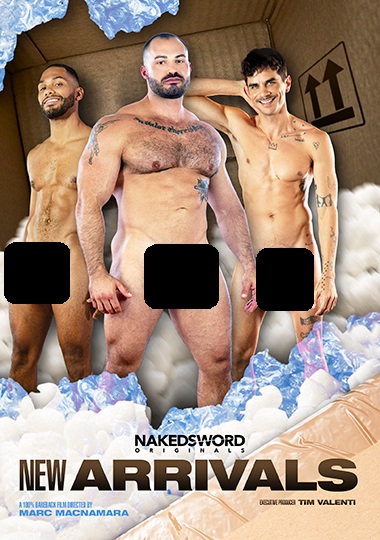 WATCH NOW
There's never a bad time for some fresh-faced hunks to fill up your screen and fill up some holes, so feast your eyes as NakedSword Originals unveils eight of the industry's hottest new discoveries and 'New Arrivals'. Directed by the award-winning Marc MacNamara, this bareback feature is all about taking hot and horny men that have never filmed porn before and thrusting them in front of the camera for the world to see. This may be one of Serg Shepard's first porn shoots, but he's quick to show Xtian Wolf that it's definitely not the first time he's swallowed or been drilled by a fat cock as he expertly handles the newcomer's hairy meat. It would be selfish of bodybuilders Nick Cranston and Davin Strong to keep their god-like physiques to themselves, so the beefy boys waste no time stripping down, showing off their impeccable muscles, and flip-fucking for the camera. Tony Genius and Jake Apton just started filming their debut scene, but both bareback fuckers are already moaning as Jake's tight hole wraps itself around Tony's rock-hard pole. Rough top Arturo Santos is slamming himself into Greg Riley's juicy cheeks and only pauses the raw pounding to drop down and get another taste of his used hole. So be sure to unwrap and admire this hoard of 'New Arrivals' as they spread their legs, blow loads, and prove why their cocks deserve a spot in the world of gay porn.
SCENE 1
SCENE 2
SCENE 3
SCENE 4
&nbsp