Bareback Army Grunts 5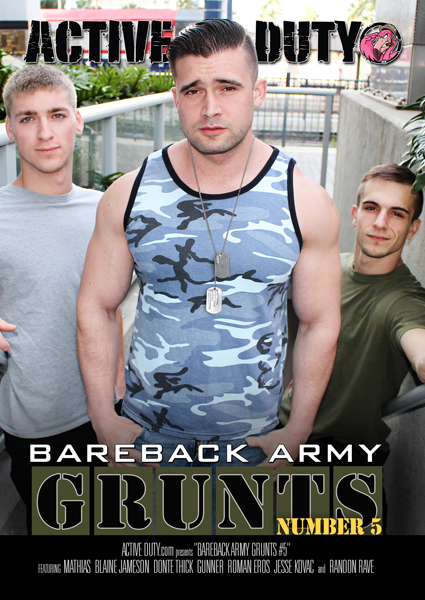 Donte Thick doesn't waste any time and right off the bat he has Mathias' big dick deep in his mouth. Mathias lets Blaine Jameson finish sucking his big hard dick and soon enough he is fucking Mathias tight little ass. Gunner don't waste anytime and goes straight for the bed where Roman Eros takes charge and begins sucking on his big uncut cock. Once he is nice and hard Roman pushes his legs up in the air and buries his face in his hole tongue fucking him. Randon Rave's cock becomes hard as a rock as he strokes his thick veiny meat. He has milky white skin and some red hair to boot. He loses himself in the moment as he grips his throbbing dick tugging it for us all to see. Jesse Kovac lies down on the bed with his legs spread stroking his hard cock. He just doesn't know when to stop or what speed he should be at as he uses his hand with a quickness.
SCENE 1
SCENE 2
SCENE 3
SCENE 4
WATCH ON GAY HOT MOVIES
&nbsp
Ambushed 9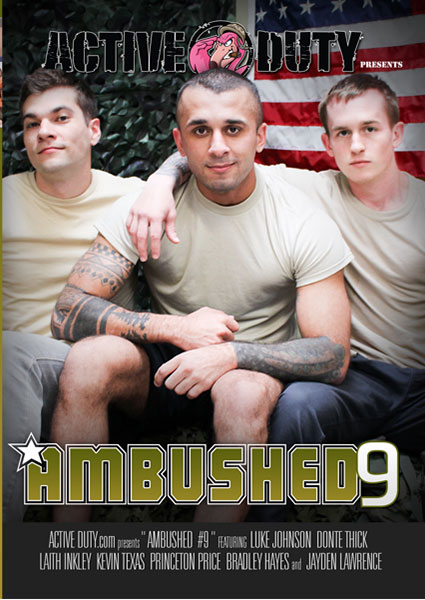 On his first time doing anything with another man, Luke Johnson lies down on the bed and Donte Thick pulls out his big hard cock right in front of his face. Luke loves it as he moans with pleasure getting finger banged in his tight eager hole. As each one becomes harder Princeton Price decides it's time to begin the deep throating. He strokes his hard dick while sucking Kevin's throbbing cock. Kevin Texas has his mouth full with Laith Inkley's dick deep down his throat. Once the introduction is finished Bradley Hayes begins to take his clothes off revealing his thick cock. You can see his tight little hole as he strokes his big thick dick with his legs spread. Jayden Lawrence fit muscular thighs are firm as he stands tall stroking his throbbing dick for us. He masturbates all over the bedroom from the bed to standing positions.
SCENE 1
SCENE 2
SCENE 3
SCENE 4
&nbsp
Curious Neighbor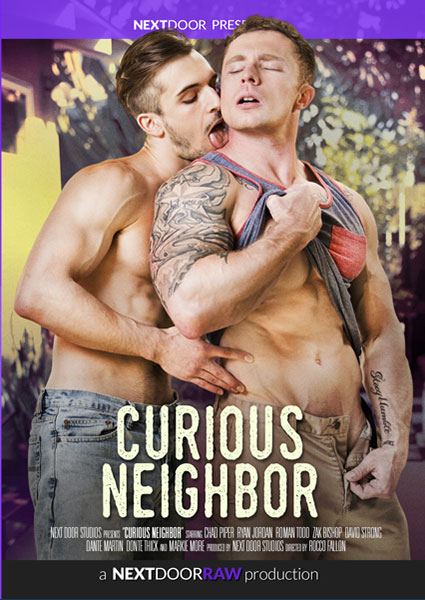 When Ryan finds Chad Piper naked and standing in his closet, he has no idea how to react. He tries to explain that he just likes to watch, but Ryan wags his dick and tells him to get a much closer look before taking it in his mouth. Roman Todd has a curious feeling about his new neighbor, Zak Bishop. When they start to kiss, Zak doesn't look convinced, so Roman kisses his way down Zak's body and begins to suck him. He can admit that Roman is a lot more than curious. Walking through the parking lot, Dante Martin approaches a car with a guy jerking off inside. He panics and runs off to his apartment. When David Strong knocks on his door to apologize and explain, Dante invites him inside to continue the fun. Markie More and Donte Thick are both amped and ready for this stripped down romp of a scene. Both guys like it raw, rough and nasty, so when they get together, it's a perfect pairing of unfiltered hot & dirty sex.
SCENE 1
SCENE 2
SCENE 3
SCENE 4
&nbsp
Loosen It Up
Donte Thick is salivating at the thought of his latest massage client, and as he slowly works out the kinks in Tyler Carver's hot body, he can tell this is one of those instances where deep body work is going to be necessary. When Jay Tee's girlfriend realizes she's late for work, Jay Tee suddenly worries about his unserviced morning hard on. Staring at his rock hard dick, he wonders what he's gonna do to bust his nut. Luckily, Jay's girlfriend has sent neighbor Leo Luckett over to help. With all the hot water in the house sitting in Sean Maygers' bathtub, there's not much left over for Gunner to shower with. Freezing cold, he decides to hop in the tub to warm up. They play grab ass all the way to the bedroom and Sean realizes how Gunner gets down, so he quickly hops on board. While Blake Hunter and boyfriend Dalton Riley make their way home, they can't help but notice the stranger that seems to be following them. When Dalton catches Zay Hardy spying them at their door, he leaves it ajar and looks back at Zay, inviting him in with his eyes.
SCENE 1
SCENE 2
SCENE 3
SCENE 4
&nbsp





&nbsp