Bareback Tactics 3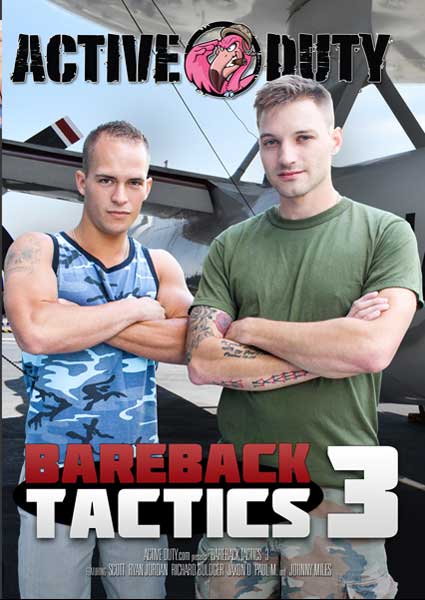 Active Duty is proud to present Bareback Tactics 3! Scott is eager as all hell and once the introduction is over with he is between Ryan's long legs sucking on that big dick of his. Scott loves every inch of Ryan as he strokes it while giving him some of the best head he's ever had. Scott doesn't get to have all the fun and Ryan puts him on his back and begins blowing his hard cock. Jaxon is eager suck on his very first cock. He wraps his lips around Richard's thick meat and amazingly gives him some great head. Richard even gives him props for his time sucking some dick let alone a big thick one. Solos from recruits Paul M and Johnny Miles complete this hot DVD.
SCENE 1
SCENE 2
SCENE 3
SCENE 4
Rear Gunners 7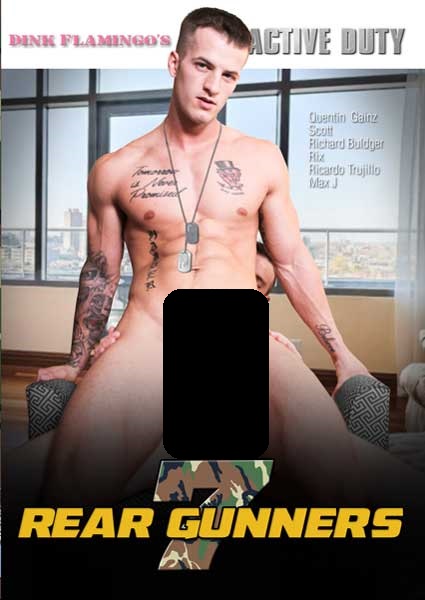 Active Duty is proud to present Rear Gunners 7 - Scott is back with us again and if you haven't seen him alone you should check him out stroking his dick. Scott has that delicious look that makes you want to lick his body up and down. His been with some great vets in the past and he can pound some ass, just check out the latest scene he is in. Scott does love to be on the receiving end from time to time but it has been awhile so it's nice to see Quentin banging out that tight ass. We got a sweet surprise for you today. We welcome Rix back to the war room and he did such a great job showcasing his skills in his solo that we brought him back as fast as we could so fast that his first scene is days away from going live. He will be with one of our newest vets Richard Buldger who has just a mere two scenes under his belt but he has proven his worth in the Active Duty platoon. Rounding out the movie are two hot solo scenes by Ricardo Trujillo and Max J.
SCENE 1
SCENE 2
SCENE 3
SCENE 4
Guerrilla Troops 2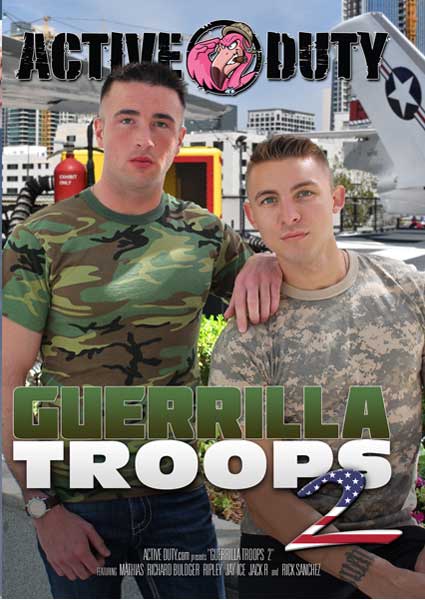 Active Duty is proud to present Guerrilla Troops 2 - We have some of our favorite vets joining us today for some hot soldier action. Mathias has a sexy hard and very veiny dick that looks like it's ready to explode at any moment. Once their dicks have had enough mouth Mathias mounts up and does what he does best. Mathias begins to push his big dick into Richard's tight round ass balls deep and once he does that's when his rhythm starts. Jay and Ripley are eager to get started as they start sucking each other off right away. Jay is first to get a nice hard cock in his mouth as he gags on Ripley's throbbing dick. Soon after Ripley is gagging on Jay's cock and balls. They fondle each other's sexy bodies until Jay bends Ripley over and slowly pushes his eager dick into his Ripley's tight ass. Solos from new-cummers Jack R. and Rick Sanchez round out this hot movie.
SCENE 1
SCENE 2
SCENE 3
SCENE 4