Wet and Wild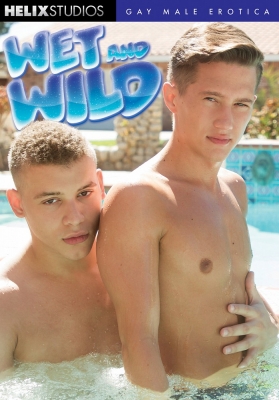 Get soaked with this butt load of back to back, bareback booty bangers! This all raw collection of erotic, outdoor adventure loving lads is drenched in dick and filled with desire. Every sex soaked scene glistens and gleams with pool loving pretty boys slammin' ass in the summer sun. Brave the heat and take a big dicked dive in the deep end as our most beautiful boys fuck and suck their way to titanic tidal waves of explosive pleasure. Go ahead, dip your toe in, the water (and the boys) are fine!
SCENE 1
SCENE 2
SCENE 3
SCENE 4
SCENE 5
Twink Confessions 4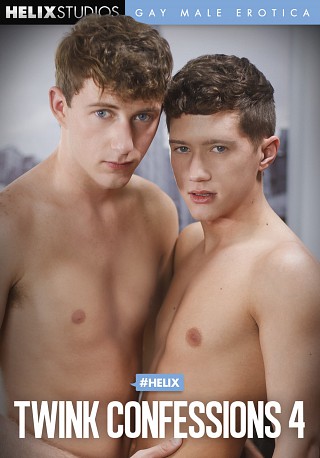 #Helix is a fan favorite because, we put YOU in the driver?s seat of this highly popular series. You control every ?inch? of our boy?s business via your Twitter questions AND requests! Ask and you shall receive every racy, raunchy wet dream; OR, a sweet and simple question answered by your favorite guy who'll be talking directly to you, AND give your Twitter handle a shout out! This carefully selected collection focuses on your fan favorite, fiercely fuckable twinks!. But, you KNOW here at Helix, we always keep it spicy; so, we added The King of Cock, Corbin Colby to the mix along with our groin gifted cast of tasty twinks. This super sized selection has it all. Each ass banging boy scene builds from your questions then, moves onto the guys acting out every erotic fantasy you request, from spanking to tickling and of course, ferocious fucking, Just name it and our deliciously, daring dudes will always do it for their fans! So, sit back in the director?s seat and watch as your extra hard, wank worthy work unfolds and your wildest fuck fantasies cum to full fruition in these sultry selections from one our most popular series, #Helix!
SCENE 1
SCENE 2
SCENE 3
SCENE 4
Tight Ends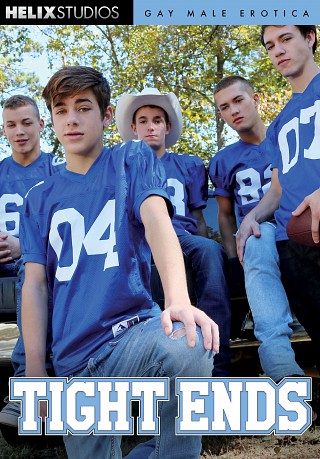 Special guest director Colby Chambers filmed these four bareback, fuck filled, football fantasy scenes with all your favorite Helix hotties. These sexed up scenes are stuffed to the bursting point with football boys bareback banging their tasty teammates till they score seed splashing touchdowns! This sport lovers fantasy has it ALL, with two scenes of twosomes and the others scenes are stunning indoor AND outdoor orgies packed with the biggest bonered, bubble butts we?ve got! These country dudes are all on the same team and always initiate newbies nasty and naughty. Jailbait Joey Mills soon finds out when the footballers ALL ball HIM in the back of a pick up truck in a fuck filled field! Several other superstars are on this dick heavy dream team as well like: Sean Ford, Zach Taylor, Colton James and colossal cocked Corbin Colby, who tops AND bottoms in this epic lust letter to jock lovers everywhere. Fucking is DEFINITELY a team sport for these fantasy football boys!
SCENE 1
SCENE 2
SCENE 3
SCENE 4