Please Don't Stop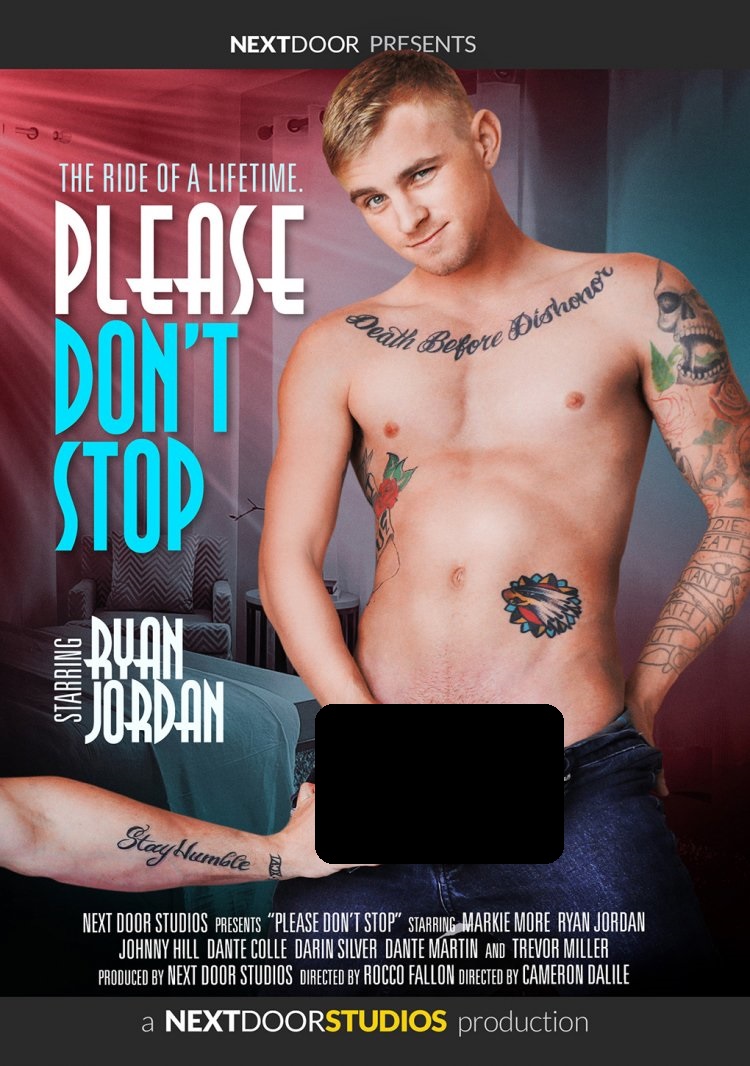 Markie More watches boy toy Ryan Jordan strut his stuff as he teases and strips on the bed. When he can no longer contain himself, he starts embracing Ryan and kiss down his body. Dante Colle chickens out and turns to leave, turning right into the chest of none other than his neighbor. Johnny Hill smiles, as he unlocks the door and leads him inside. Dante realizes he has been secretly eyeing him from across the building as well. While taking a study break, Dante Martin gets a little too comfortable in the shared office space he splits with roomie Darin Silvers. As he comes around the corner to ask Dante a question, he can't help but catch an eyeful of his goods. Fed up with Trevor Miller's lies, Markie More nonetheless decides to give his boyfriend one more chance. Taking it as a challenge, Trevor leads Markie to the bedroom and throws him down on the bed, kissing him hard as he works him out of his clothes and begins to suck him off.
SCENE 1
SCENE 2
SCENE 3
SCENE 4
WATCH ON GAY HOT MOVIES
At Large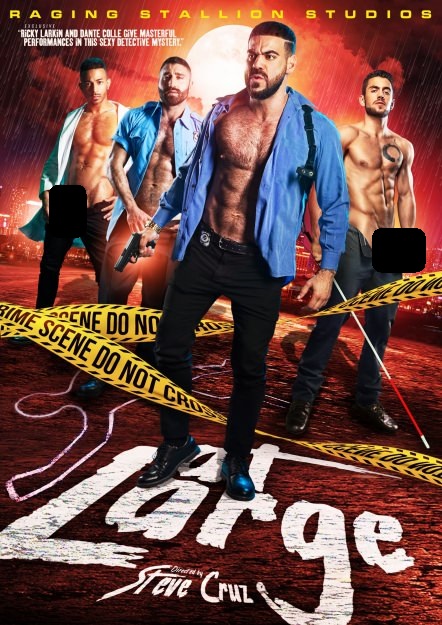 With a killer 'At Large', how far would you go to catch him? What risks would you take? Hunky detective Ricky Larkin's is on the case and he's willing to go all the way. Watch as he navigates through a mysterious web of sex, intrigue and jaw dropping twists that will leave you scratching your head and jerking your cock again and again. Join award-winning director Steve Cruz and ten hung studs as they take you on an intricate journey of crime, passion, and hardcore sex in this exclusive new blockbuster, six scene feature written and scored by the director himself. When Ricky takes a laptop as evidence from Alexander Kristov's murder scene to forensics expert, Zario Travezz, Zario gets more than a new case of diagnostics when Ricky makes his move. Zario hops on to ride Ricky's massive dick until both hard studs drop their loads all over Zario's cock. Ricky gets an anonymous call from Dante Colle, a blind, psychic witness, who has a vision of a man in black watching Marco Napoli visit Alexander Kristov's house for a hook-up. In the psychic retelling of Alexander's final sexual encounter Marco and Alexander flip-fuck and cover each other with cum. But who wanted Alexander dead and why? Ricky interrogates Dante Colle on his knowledge of the case before he sends him on his way. Dante and his boyfriend, Logan Stevens, share an intense shower and fuck session upon his return home. Logan receives a mysterious call and leaves Dante sleeping, but what is Logan up to? As the killer 'At Large' moves in to silence Dante, officers Sharok and Liam Knox arrive to his distress call. After questioning Dante, they leave him alone in his bedroom and head downstairs to watch for intruders. To kill the time, they start flip-fucking on the couch until the mystery deepens. Liam wakes in a daze from a bashed head to discover a disturbing new turn of events. Ricky gets a call from the killer who is holding Officer Sharok and the witness hostage. The captor is having Sharok suck his dick and Ricky only has until the killer busts his nut to find them. Unfortunately, for everyone involved, Sharok is a really great cocksucker. Will Ricky find them in time or will Sharok's talented mouth put everyone's lives at risk? When Ricky faces death, he finds Dillon Diaz and Logan Moore on the other side. Ricky sticks it to both hot studs in a threesome as he faces the battle of his life. Will Ricky choose to cum on the other side or will he take Dillon's advice and wake up to face life where the killer could face justice? Ricky's fucked the case, not to mention every guy along the way. Will Ricky overcome his arrogance and even death itself to crack the case and find the killer 'At Large'?
SCENE 1
SCENE 2
SCENE 3
SCENE 4
SCENE 5