Room For One More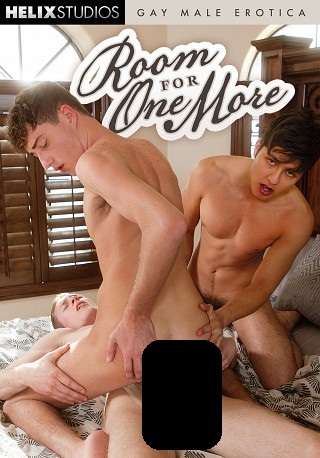 Three is definitely NOT a crowd in this cock heavy collection of our BIGGEST and brightest shining stars slamming their way into one another's hearts.... and holes! But we didn't stop at three, oh no!!! We upped the ante for this one BIG time folks! This blue ribbon bone fest boasts three, four and even SIX guys gettin' it on all at once working their way towards tidal waves of white hot, porny pleasure! Every scene is packed to the bursting point with miles of man meat and tight bodied twinks who love taking it! There's more than enough cock to go around and our beautiful boys get mighty creative with sexy spit roasts, trains and even a dick sucking assembly line! We've hand picked our hottest models for this masterpiece of masturbation worthy material. You'll find all your favorites like Sean Ford, Corbin Colby, Luke Wilder, Josh Brady and Blake Mitchell who tops AND bottoms in this scorcher! Every scene is a sexual symphony with multiple orgasmic instruments ALL in beautiful bareback-vision except one! You'll definitely want to "make room" in your collection for this gang-banging, bone throbbing, booty beat down!
SCENE 1
SCENE 2
SCENE 3
SCENE 4
SCENE 5
Score! 2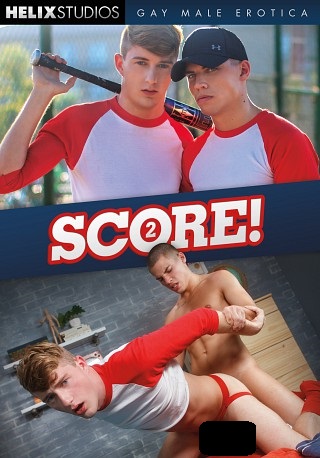 Get ready to swing for the fences jock lovers! We've gathered a fantasy filled collection of rock hard jocks and their T-ball twink counter parts for this Super Bowl sexathon. Gorgeous ball players and their big baseball bat sized boners hit home runs every time as they eat and fuck their way to victory in deliciously plump dugouts. Every teammate is put through a rigorously raunchy, hard core training session that keeps them in tipTOP (or bottom) shape! Only the best of the best super star ass banging athletes have been drafted into this dick heavy team and they ALL cum out ball busting winners; so, grab your equipment and get ready to score!
SCENE 1
SCENE 2
SCENE 3
SCENE 4
SCENE 5
Punish Me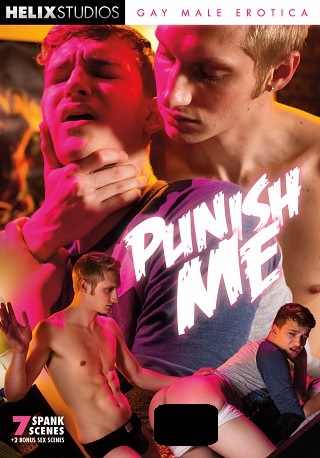 We've collected a butt load of bad boys that need to be punished, so many in fact that we had to overstuff this delicious DVD with NINE nasty scenes full of naughty boys getting exactly what they deserve! Peek inside seldom seen, dirty dorm life as hot, cocky college pledge masters haze their pledge's perky young asses until they're cherry cheeked and screaming it hurts so good! Get a cock's eye view of a cheater caught by his dom boyfriend where a simple sorry just won't do. However, an ass spanking, "Thank you, Sir may I have another" is punishingly perfect couple's therapy. Pain is pleasure in these nine naughty, nut busting scenes. Beautiful young asses are examined, rimmed, penetrated, spanked and spread to the limit on leather sheets, sofas, in cock filled colleges, ass banging bedrooms and everyplace, way and pleasure in between. Best you choose your safe word NOW.
SCENE 1
SCENE 2
SCENE 3
SCENE 4
SCENE 5