A Group Thing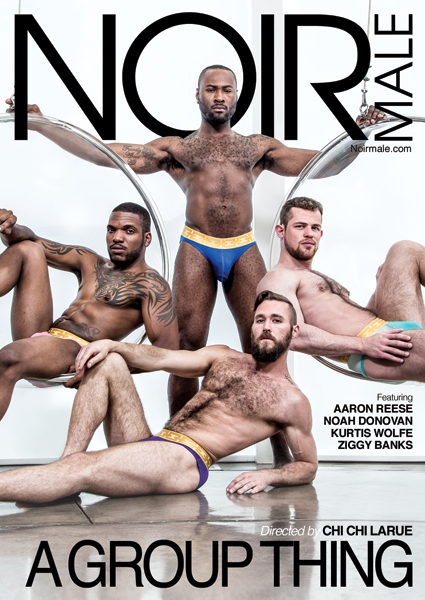 While playing poker, things get extra freaky with these hot and hard boys! Deciding that money isn't enough, the stakes are raised for the ultimate pleasure...Whoever loses the most clothes has to suck cock. Noah Donovan, Aaron Reese, Kurtis Wolfe and Ziggy Banks go all-in determined to win this game of seduction, as the four muscle studs engage in the steamiest gangbang, where everyone ends up winning as streams of hot cum cover their sweat soaked bodies. With intense dick sucking and hardcore fucking like never before--this scene is unforgettable! Two newly hitched guys, played by superstar Casey Everett and newcomer Colby Tucker, find out from the landlord of their rented vacation home that their credit is less than desirable. The landlord, played by mega hung Marquee D'Angelo, works out a special deal with the couple that leads to throat stuffing, ass fucking, a rim train, versatile fucking and massive cum shots! Needless to say the couple enjoys a long stay. Having your best friends by your side is always a plus when getting married. Jack (Beau Reed), Andrew (Trent King) and Derrek (Aaron Reese) have been best friends all their lives, so Jack couldn't choose between them to be the best man at his wedding-- so he picked both. After a couple drinks and some dirty conversation about the bachelor party the horny best friends decide to take their friendship to a deeper level with hands, mouths and hard cocks. If you can't trust your best buddy to take care of your asshole, who can you trust?! Things are about to get wet and wild! Get ready for the hottest interracial sex with the hottest guys in a Fourgy fuckfest! Including the deepest dick sucking, and most intense ass fucking. It doesn't stop till everyone is cumming!
SCENE 1
SCENE 2
SCENE 3
SCENE 4
Fathers & Sons 7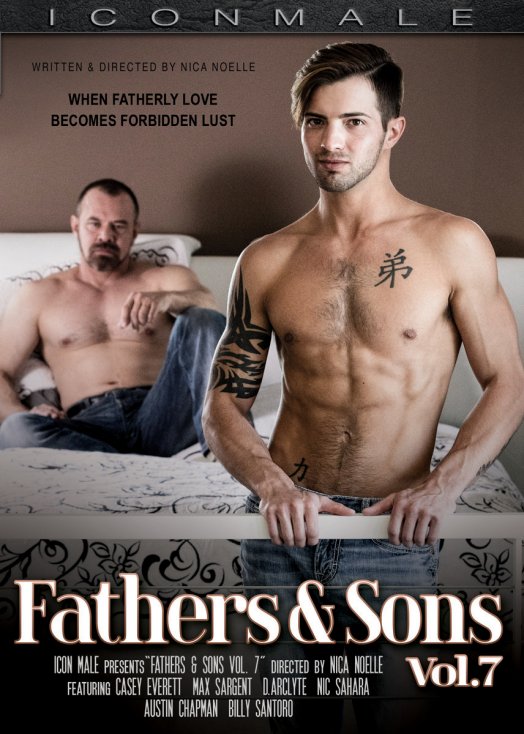 Scorching hot tales of forbidden love between middle-aged daddies and men young enough to be their sons abound in volume 7 of Icon Male's benchmark series. Fatherless Austin Chapman gets a crush on his mom's highschool sweetheart Billy Santoro and tries his best to seduce the muscle-bound daddy while mom is at work. Somber older man D. Arclyte and young sexy jock Nic Sahara have one last lustful tryst before Nic leaves for college. Hot hung daddy Max Sargent creeps out stepson Casey Everett when he catches the younger man masturbating and demands to see more. And estranged stepdad D.Arclyte confesses to Casey Everett that he's always been secretly in love with the openly gay young man.
SCENE 1
SCENE 2
SCENE 3
SCENE 4
Swim Meat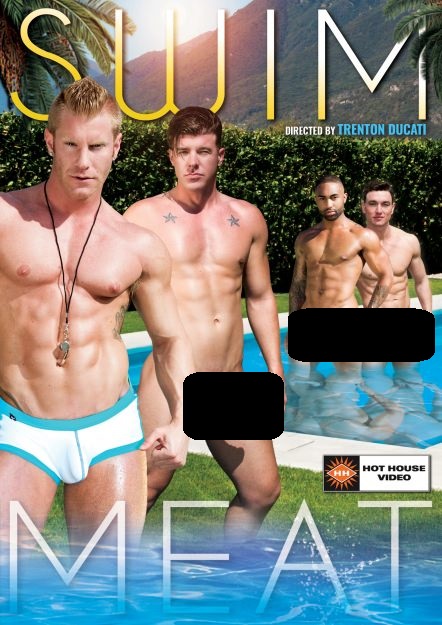 Swimmers are known for their hard bodies and tight shorts that barely keep their meat under wraps. Trenton Ducati directs a team of nine hunky studs just waiting to get down and dirty and aching to show off their 'Swim Meat'. Remy Cruz is sore from his intense swim routine and seeks the help of sports therapist, Cade Maddox. Cade works over Remy's asshole, fucking him deep and draining his balls all over Remy's face. Pool boy Danny Gunn finds himself in a three-way with JJ Knight and Johnny V. Danny can't get enough dick and soon finds his ass getting an extreme workout as JJ and Johnny DP his tight hole with their monster cocks. Sean Maygers gets out of the shower and is surprised to find Casey Jacks in his house looking for his buddy. When Casey sees Sean's raging hard-on, all bets are off and soon Sean is balls deep in the young stud. When Casey Everett hurts his shoulder doing laps in the pool, he pays a visit to Cade Maddox. There's not much shoulder therapy going on as Cade sticks his thick cock deep into Casey's open hole. The stud pounds away until he unleashes a fountain of jizz onto Casey's face that lands in his mouth and drips down. When Hoss Kado peels off his swimsuit and opens his legs, JJ Knight takes his cue and eats Hoss' smooth hole. Hoss needs a lot more than a tongue and bends over to get his hole reamed until his ripped body is covered in a creamy load. Sit back and let the hunky studs of 'Swim Meat' be your guide to ripped swimmers' bodies and open holes just waiting to be plundered by giant throbbing cocks.
SCENE 1
SCENE 2
SCENE 3