Swim Meat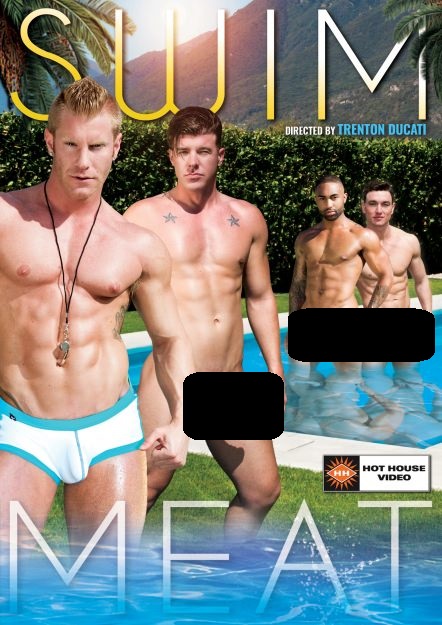 Swimmers are known for their hard bodies and tight shorts that barely keep their meat under wraps. Trenton Ducati directs a team of nine hunky studs just waiting to get down and dirty and aching to show off their 'Swim Meat'. Remy Cruz is sore from his intense swim routine and seeks the help of sports therapist, Cade Maddox. Cade works over Remy's asshole, fucking him deep and draining his balls all over Remy's face. Pool boy Danny Gunn finds himself in a three-way with JJ Knight and Johnny V. Danny can't get enough dick and soon finds his ass getting an extreme workout as JJ and Johnny DP his tight hole with their monster cocks. Sean Maygers gets out of the shower and is surprised to find Casey Jacks in his house looking for his buddy. When Casey sees Sean's raging hard-on, all bets are off and soon Sean is balls deep in the young stud. When Casey Everett hurts his shoulder doing laps in the pool, he pays a visit to Cade Maddox. There's not much shoulder therapy going on as Cade sticks his thick cock deep into Casey's open hole. The stud pounds away until he unleashes a fountain of jizz onto Casey's face that lands in his mouth and drips down. When Hoss Kado peels off his swimsuit and opens his legs, JJ Knight takes his cue and eats Hoss' smooth hole. Hoss needs a lot more than a tongue and bends over to get his hole reamed until his ripped body is covered in a creamy load. Sit back and let the hunky studs of 'Swim Meat' be your guide to ripped swimmers' bodies and open holes just waiting to be plundered by giant throbbing cocks.
SCENE 1
SCENE 2
SCENE 3
Call Me Lucky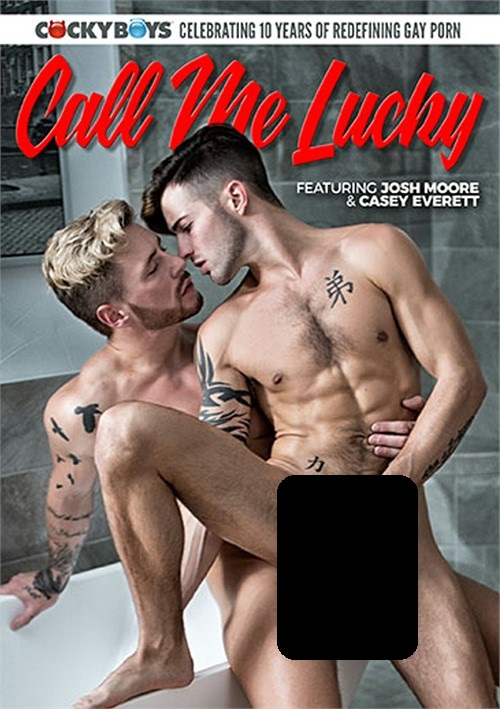 Josh Moore leads a cast of hot virile men that all get lucky! Whether it's sharing boyfriends or chance encounters, these guys love the fucking that ensues.
SCENE 1
SCENE 2
SCENE 3
SCENE 4
I Need Daddy's Seed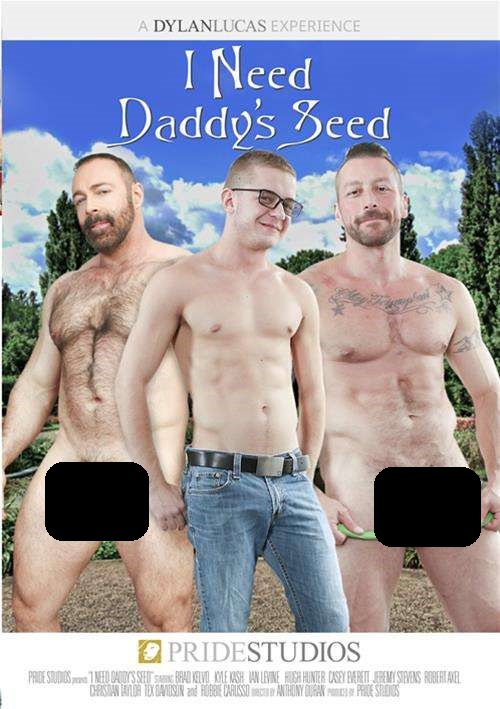 Dylan Lucas proudly presents I Need Daddy's Seed - where growing young men get to live out their fantasies about sexy, older father figures. Since senior high, Kyle has had a crush on his hot coach Brad. After a few years, Kyle returned to meet up with him, and wastes no time in letting his coach know that he still wants his cock. Ian is a tech geek on his last call of the day - he arrives to help Hugh with his computer, but ends up helping him with much more. Casey and his landlord have become close friends; Jeremy is friendly and always around to fix the apartment. However, when Casey decides to move out, their passionate goodbye soon turns into a hot fuck. Christian is collecting donations door--to-door, but when he rings Robert's bell, he may get more than he bargained for. After some early morning pillow-talk, Robbie helps Tex gain back his confidence using some kind words and his tight little ass.
SCENE 1
SCENE 2
SCENE 3
SCENE 4
SCENE 5