Worship Me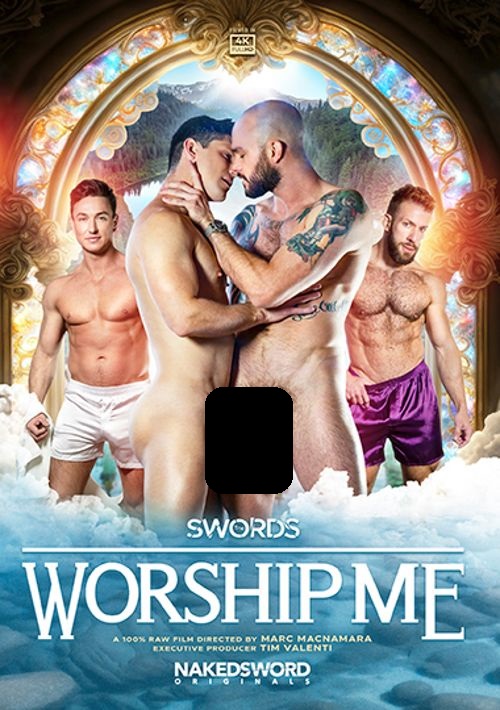 "You villainized me. You've punished me, but I rise again. Like a deity, you kneel before. Praise be. The power that runs through my veins. Surrender to me. 'Worship Me'." In the newest chapter of 'The Swords' saga from NakedSword Originals, award-winning director Marc MacNamara is following Cade Maddox as he rises from the ashes and escapes to the mountains to have his perfect body admired and adored the way it deserves to be. Filmed on location in Big Bear, the film opens with grateful bottom JC Hunt savoring the taste of Cade's meat and begging for more as the superstar barebacks his juicy ass. In the same house, Cliff Jensen is the next to be fawned over as a horny Devin Franco seeks to satisfy his craving for Cliff's cock by servicing and bottoming for the top's super big dick. Eager to give his body over to another man, JC Hunt comes back for more only to be blown away by the intimidating size of Drew Valentino's long rod and the deliciously thick hair that coats Drew's entire body. Next, Liam Hunt uses all his energy to worship the fur-covered physique and curved cock of Morgxn Thicke as the bodybuilder flexes his massive arms and unloads directly into his open and appreciative mouth.
SCENE 1
SCENE 2
SCENE 3
Falcon Live: Get 2 It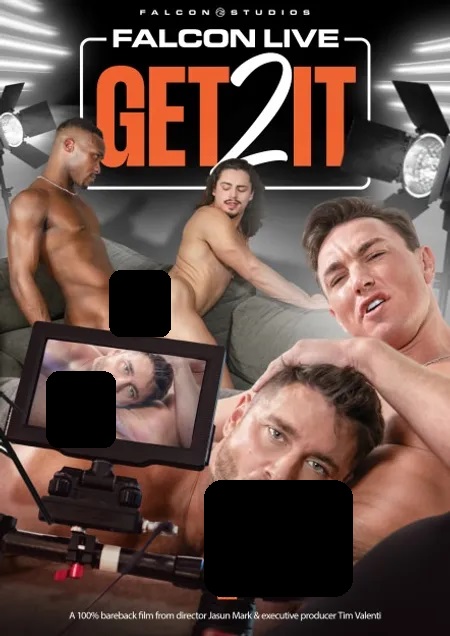 WATCH NOW
An unprecedented number of fans from around the world are glued to their screens as Falcon Studios teams up with the most famous Falcon | NakedSword Exclusives and other top industry talent for an array of intimate interviews and live cam shows in 'Falcon LIVE: Get 2 It'. Directed by Jasun Mark and broadcast on Falcon Live, this new studio feature is the only place to hear your favorite porn stars reveal what really gets them hot-and-bothered, discuss their fraternity pasts, and interact with fans before stripping down on the couch for some raw, unfiltered action. First up are Andre Donovan and Luca del Rey. As the virtual tips from the live stream come rolling in, Luca busts out his muscular bubble butt for Andre's big dick to bareback. Next, superstars Cade Maddox and Beau Butler come together to have sex for the first time ever with Cade using his XXL member to stuff the hairy cheeks of his fellow Falcon model. Then, Drew Valentino and Michael Boston reunite to dish on what makes a good top and talk all about Michael's famous bubble butt before Drew buries his huge cock into his partner's award-winning cakes. Not wanting to be left out of the fun, Brogan pops his Falcon Live cherry by popping his pierced cock into hot hunk Devin Franco and then taking Devin's fat dick in return. Viewers stay tuned to watch Cole Connor and Colton Reece get down-and-dirty in their first on-camera hookup. Cole deepthroats and bottoms for Colton's thick dick until both are unloading buckets of cum for their more-than-satisfied fans.
SCENE 1
SCENE 2
SCENE 3
SCENE 4
Uncle Drew Fucked You Too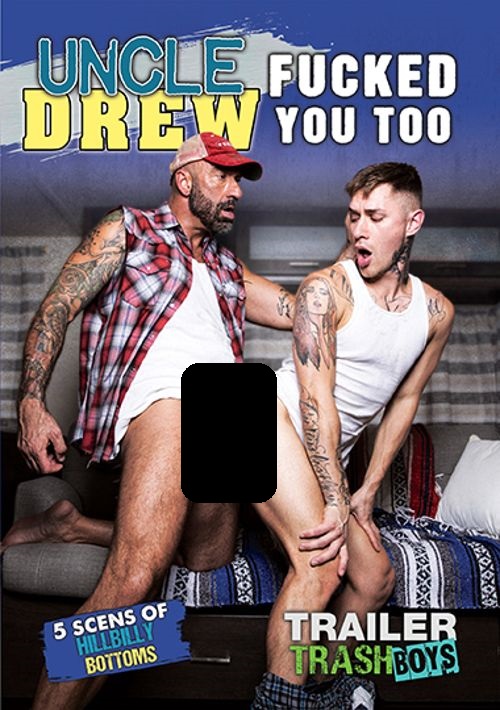 We ain't seen Uncle Drew around here for a while. Seems he got himself into some legal trouble and had 90 days of free room and board courtesy of the local authorities. But now that he's got his ass out of jail, he wants to get his dick into some ass. Zack Bishop is more than happy to turn around and take it. But the Trailer Trash Boys have all been busy. Johnny takes his boyfriend Dylan Hayes to a Fancy Ass Hotel, Michael Roman and Felix Fox wash a car and Micael gives Felix the hose, Cousin Devin and Bryce are back at it behind the shed and Cousin Jack and Shae Reynolds get caught by the foreman and fuck twice in an epic scene. That's how we roll at lot 45.
SCENE 1
SCENE 2
SCENE 3
SCENE 4
SCENE 5