ReEnlisted 8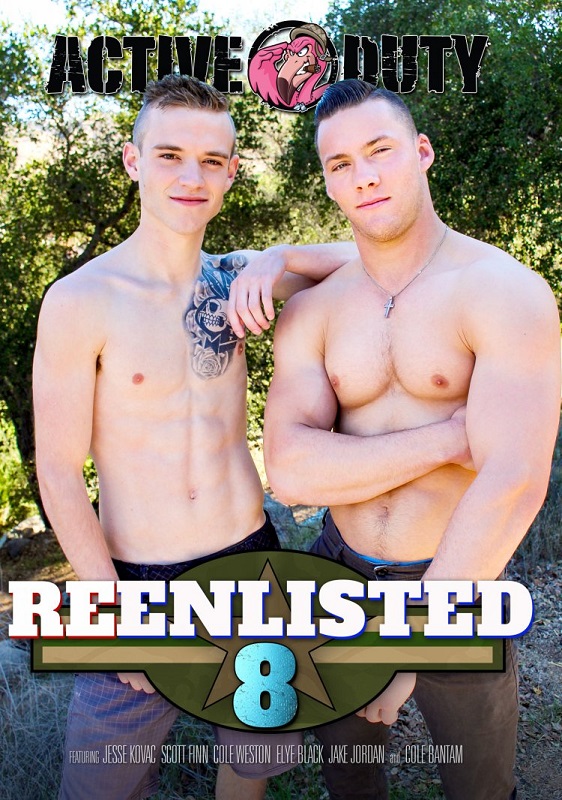 Scott Finn grabs Jesse Kovac?s hard cock and puts every inch of it in his wet mouth. He takes it balls deep gagging on it making him tilt his head back in bliss. Jesse is enjoying the great blow job. Elye Black is rock hard and ready to roll so he decides to help out Cole Weston by sucking his cock and moments later Cole's cock is reaching up for the sky. Jake Jordan doesn't waste a moment and he's on our bed clothes off stroking his shaved hard cock. He loves to show off every inch of his throbbing dick. Cole Bantam?s slender body and big thick cock is extremely nice to see. His young looks and smooth body shines as he grips his thick meat. He might be a little nervous but who isn't when their cock is out stroking for all to see.
SCENE 1
SCENE 2
SCENE 3
SCENE 4
WATCH ON GAY HOT MOVIES
Where's My Load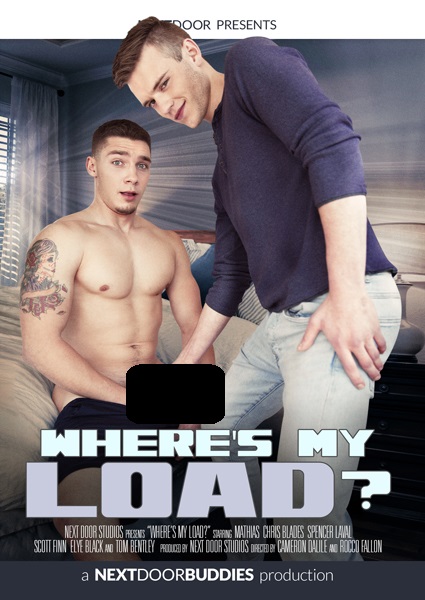 Roomie Mathias stumbles upon Chris Blades fumbling with his towel. He surprises him, who turns suddenly with his dick blowing in the wind. Mathias quickly moves towards him, pinning him against the door jam and kissing him hard. They make their way to Chris? room and Mathias falls to his knees. Spencer Laval dutifully begins to rub his dick, not knowing that curious roomie Scott Finn is peeking and watching. Spencer smiles as Scott asks him if he?d like a hand. Before he can answer, Scott?s mouth is wrapped around Spencer?s cock. When Chris Blades approaches Elye Black?s door, he can see through the crack that he is jacking off watching some gay porn. He begins to play with himself, imagining Elye?s dick working in and out of him. He is shocked at first but quickly relents, so Chris indulges his desires and downs Elye?s cock in one big gulp, taking him all the way to the base. As soon as Elye Black sees the outfit Tom Bentley has when he answers the door, his dick stirs awake. Recognizing Tom?s teasing tactics, Elye can tell he is ready for a nice hard fuck
SCENE 1
SCENE 2
SCENE 3
SCENE 4
Reenlisted 6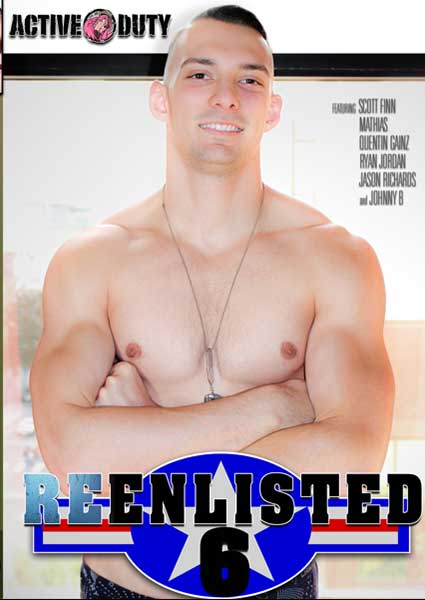 Hey, Troops, we have some very well built solders for you this time. Mathias is the first to get a nice hard cock down his eager throat. He sucks Scott's cock like the pro he has become. Mathias pounds him deep and hard in each position until his balls can't take it anymore and he blasts him with jizz. Quentin lubes up Ryans ass with his tongue as he rims deep. He gets it dripping wet and then teases Ryan's asshole with his raw cock. Quentin starts it off with some slow penetration and once Ryan eases into it the pounding begins. The pleasure they are sharing is plain to see. At last, we have two torrid solos from Jason Richards and Johnny B.
SCENE 1
SCENE 2
SCENE 3
SCENE 4