TKO Total Knockouts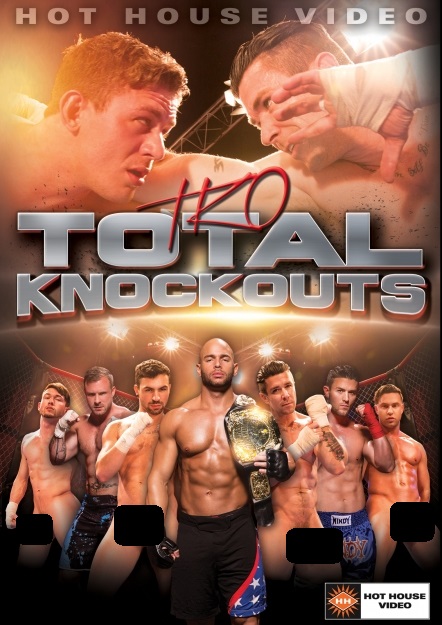 It's the ultimate fight, everything's on the line and these fine athletic studs will do anything they can to finish off their opponents. They're jacked up, they're hot as hell and they're horny as fuck...they're 'TKO Total Knockouts'. They will fuck you until you beg for mercy and throw in the towel. Nick Foxx directs eight relentless, horny studs who punch, grapple, wrestle, suck, and fuck their way to mixed martial arts victory. Ian Greene is the up and comer vying for the win against Ryan Rose, but Ryan's USMC training gives him the upper hand over Ian and his tight ass. Austin Wolf asserts his solid, massive body in dominance against Josh Conners, claiming his prize with a no-holds-barred fuck. Trenton Ducati imparts some pro tips upon Alexander Gustavo, winning the fight and giving Alexander a hands-free cum shot. Mikey Jr. takes a beating from Sean Zevran, bending over to take Sean's cock doggy style and receiving a load to the face. Watch the excitement, intensity, and heavy action as the studs of 'TKO Total Knockouts' fight for the sexual dominance.
SCENE 1
SCENE 2
SCENE 3
SCENE 4
Quit Bitchin' And Fuck Me, Dude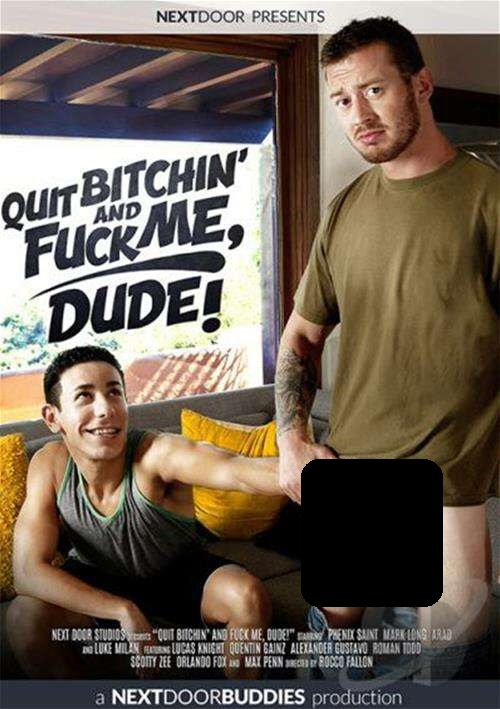 Straight guys care so much about keeping their pride ? so even when they unexpectedly get wood for their male friends, they would sooner die than admit it! That?s why it?s up to their buddies to coax these horned up jocks out of their denial. They may shake their heads no, but their throbbing hard-ons tell a different story, and dicks don?t lie! It?s gonna take some convincing to get him to say yes to unleashing the rock-hard bulge forming in his pants, but not as much as you?d think. His client?s husband, his sister?s fiance, his roommate, his bro?s best friend? all these ripped straight hunks doth protest too much, but secretly wanna get it on the down-low. Sometimes you just gotta say ?dude ? quit bitchin? and FUCK ME!? Phenix Saint, Mark Long, Arad, Luke Milan, Lucas Knight, and more, star in five stories of steamy straight seduction that?ll have any straight guy saying ?fuck it? and diving right in on their buddy?s fresh hole.
SCENE 1
Army Grunts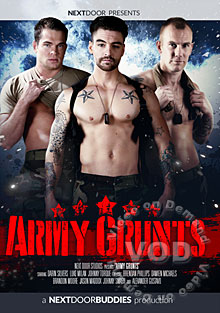 Next Door Studios is proud to present Army Grunts,a collection of military studs and their sordid sexcapades. When soldier Darin Silvers leaves to attend some business, little does he know that Brendan Phillips has been casing the joint for a little B&E. Darin returns before Brandon finishes the job, and catches him red handed. Instead of calling the cops, Darin begins to unbutton his uniform, and Brendan realizes something else is about to be broken in. As Luke Milan stands bound and blindfolded at interrogator Johnny Torque's request, it occurs to him that he may be fucked, figuratively speaking. After all, treason is not a crime the military takes lightly, and Johnny seems to have a particular hard on about getting Luke to confess his treacherous behavior. But when Johnny rips Luke's shirt off of him and gives his tanned chest a smack and a pinch, it finally dawns on Luke that he might be fucked literally as well. Private Damien Michaels just got home from deployment, and his girlfriend is giving him a hard time. His buddy Brandon Moore thinks he deserves better, especially after going so long in the army without any action, so Brandon takes matters into his own hands and mouth.
SCENE 1
SCENE 2
SCENE 3
SCENE 4