Ready To Attack 3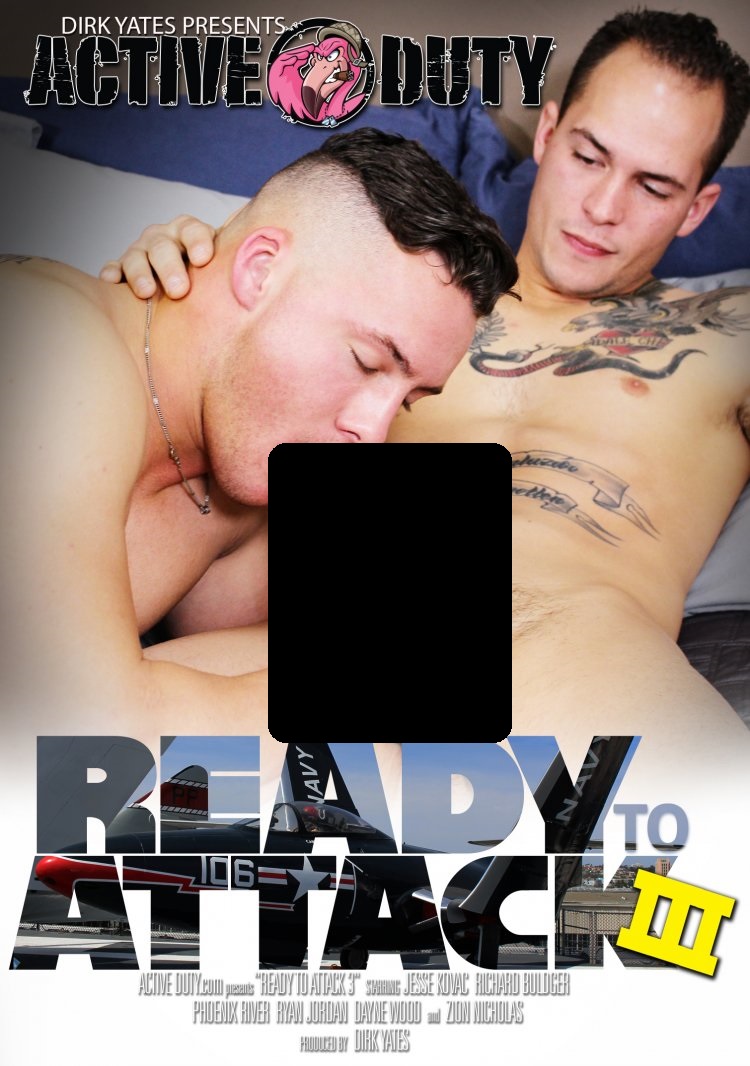 Once they are naked Richard Buldger doesn't waste a second and soon enough has his eager mouth all over Jesse Kovac's hard cock. He deep throats it and slobbers all over it. Phoenix River and Ryan Jordan both jump onto the bed and start to take their clothes off. They begin to stroke their cocks and compliment each other's bodies before things get more serious. Once Dayne Wood is feeling in the zone, he takes his clothes off revealing his big uncut cock. His dick becomes harder and harder as you can see the blood rush in through the veins. Zion Nicholas covers his dick in lube and begins to stroke it making every inch grow. He obeys every command and soon enough has his ass up in the air stroking his cock from behind.
SCENE 1
SCENE 2
SCENE 3
SCENE 4
WATCH ON GAY HOT MOVIES
Buddies Bustin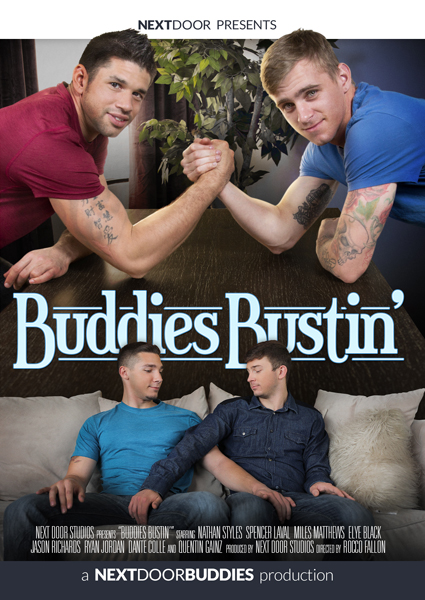 Nathan Styles suddenly has an insatiable urge to get a taste of what Spencer Laval is packing. As Spencer shifts the position of the screen they're watching, Nathan takes his chance, quickly wrapping his lips around Spencer's cock and downing it. Elye Black has asked buddy Miles Matthews if he can work a little bit of his massage magic. While Miles gives him his rub down, Elye gets a sensation in other areas of his body. He flips over and reveals his rock hard cock. As Jason Richards gives roomie Ryan Jordan another arm wrestling defeat, he whips out his big dick. Maybe next week Ryan will win, but for now, he had to pay the price for losing. When Dante Colle and Quentin Gainz come together, it's a feast for all the senses as both guys look good enough to eat. With all this eye candy, you can't blame these guys for wanting to have some fun together.
SCENE 1
SCENE 2
SCENE 3
SCENE 4
WATCH ON GAY HOT MOVIES
Curious Neighbor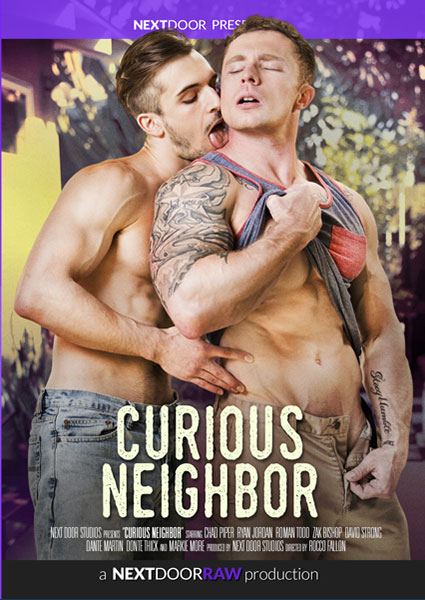 When Ryan finds Chad Piper naked and standing in his closet, he has no idea how to react. He tries to explain that he just likes to watch, but Ryan wags his dick and tells him to get a much closer look before taking it in his mouth. Roman Todd has a curious feeling about his new neighbor, Zak Bishop. When they start to kiss, Zak doesn't look convinced, so Roman kisses his way down Zak's body and begins to suck him. He can admit that Roman is a lot more than curious. Walking through the parking lot, Dante Martin approaches a car with a guy jerking off inside. He panics and runs off to his apartment. When David Strong knocks on his door to apologize and explain, Dante invites him inside to continue the fun. Markie More and Donte Thick are both amped and ready for this stripped down romp of a scene. Both guys like it raw, rough and nasty, so when they get together, it's a perfect pairing of unfiltered hot & dirty sex.
SCENE 1
SCENE 2
SCENE 3
SCENE 4