Swim Meat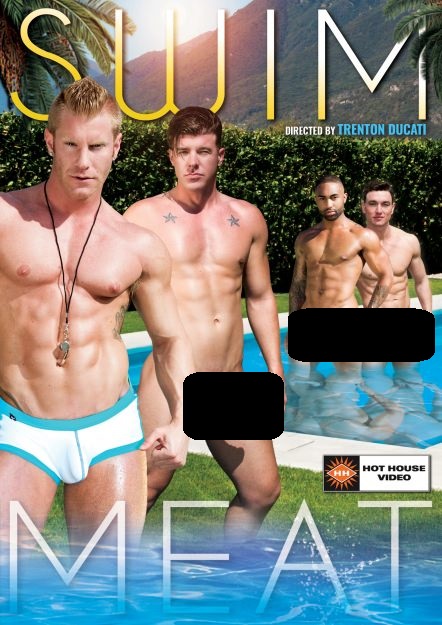 Swimmers are known for their hard bodies and tight shorts that barely keep their meat under wraps. Trenton Ducati directs a team of nine hunky studs just waiting to get down and dirty and aching to show off their 'Swim Meat'. Remy Cruz is sore from his intense swim routine and seeks the help of sports therapist, Cade Maddox. Cade works over Remy's asshole, fucking him deep and draining his balls all over Remy's face. Pool boy Danny Gunn finds himself in a three-way with JJ Knight and Johnny V. Danny can't get enough dick and soon finds his ass getting an extreme workout as JJ and Johnny DP his tight hole with their monster cocks. Sean Maygers gets out of the shower and is surprised to find Casey Jacks in his house looking for his buddy. When Casey sees Sean's raging hard-on, all bets are off and soon Sean is balls deep in the young stud. When Casey Everett hurts his shoulder doing laps in the pool, he pays a visit to Cade Maddox. There's not much shoulder therapy going on as Cade sticks his thick cock deep into Casey's open hole. The stud pounds away until he unleashes a fountain of jizz onto Casey's face that lands in his mouth and drips down. When Hoss Kado peels off his swimsuit and opens his legs, JJ Knight takes his cue and eats Hoss' smooth hole. Hoss needs a lot more than a tongue and bends over to get his hole reamed until his ripped body is covered in a creamy load. Sit back and let the hunky studs of 'Swim Meat' be your guide to ripped swimmers' bodies and open holes just waiting to be plundered by giant throbbing cocks.
SCENE 1
SCENE 2
SCENE 3
Zack & Jack Make A Porno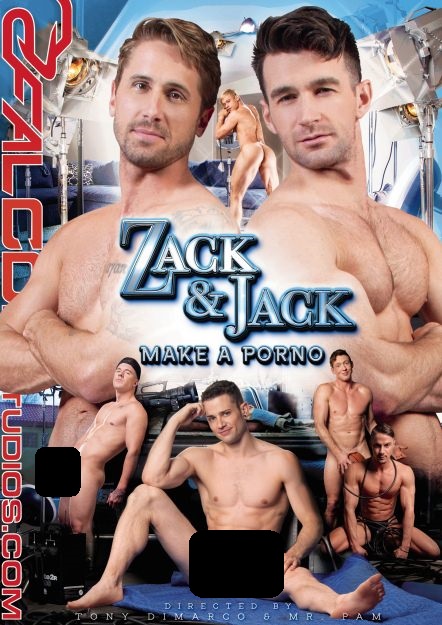 When Jack (Wesley Woods) quits his job on the same day his roommate Zack (Woody Fox) gets laid off, the two realize they need to make some quick cash. After pondering nearly impossible ideas for new careers, they mutually decide to make a gay porn. From the creative and collaborative minds of award-winning directors Tony Dimarco and mr. Pam, comes 'Zack & Jack Make a Porno'. With Zack as the producer and Jack as the director, they set out on the challenge to find the hottest and most hung studs to star in their debut dirty flick. When JJ Knight shows up on set to shoot the debut scene, he needs a moment to get his cock hard. Jack steps in to lend a helping hand, but JJ needs more than just a warm palm. With the crew on break, Zack finds himself alone on set with the infamous Alam Wernik. Alam's tight body and perfectly smooth hole is the only invitation that Zack needs to fuck his leading man up the ass. When Jack and Alam drive to get some food, Alam decides to make his own meal out of Jack's meaty cock. The two take turns blowing each other in a fast food parking lot until both studs and the inside of the car are covered in cum. Pierce Paris and Quin Quire slip away from the rest of the cast and crew to find a secluded storage area. Quin gets his ass stretched to the limits with Pierce's monster cock before Quin takes the stud's thick load in his open mouth. When exotic French model Skyy Knox leaves the set over a talent dispute, Zack is quick to console him. The comfort soon turns to lust as Skyy's towel hits the floor. The two studs fuck hard on the couch until both of them explode, leaving Skyy covered from head to cock with jizz. When 'Zack & Jack Make a Porno', it's not certain if they'll ever finish, but one thing is for sure; no one is leaving this set without getting their fair share of dick!
SCENE 1
SCENE 2
SCENE 3
SCENE 4
Gear Play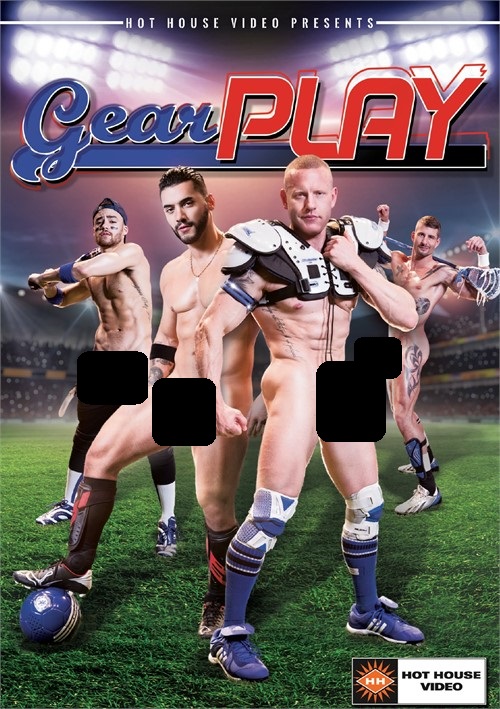 Go hard or go home! These nine horny athletes from three different sports love to suck and fuck in their gear! Sit back and watch their 'Gear Play' as they peel off sweaty jockstraps, get their balls played, show off their dripping muscles, and blow off steam from rough games and long, hard practices for their coach/director Nick Foxx. Lacrosse players Ryan Rose and Sean Maygers get out of their sweaty uniforms to get dirty in front of the bleachers. After sucking on Sean's big stick, Ryan bends over and the two studs flip-fuck their way to a creamy finish. Beefy football player Aaron Savvy tackles Johnny V on the field before he mounts up and rams the wide receiver's tight end. The hunky jocks fuck hard until Johnny ends up with a mouth full of cum. After baseball practice Sean Maygers and Austin Wolf meet up in the locker room. Austin makes it way past third base when he stretches Sean's throat to the limits and slides his slugger deep into the jock's tight dugout. On the soccer field, Johnny V gets between Arad Winwin's legs to explore his massive bulge. When the studs get out of their shorts, Arad gives his teammate a pounding that leaves Johnny drenched with jizz. Catcher Beaux Banks gets railed by starting pitcher, Nick Sterling, as JJ Knight gets his baseball-bat-sized cock sucked by Beaux. JJ steps in as the relief pitcher and fucks both young jocks until Beaux's lips and beard are dripping with cum. No matter what sport you favor, you'll love our sweaty jocks and hung studs who fill their cups to the limit. Gaze on as they work their ripped muscles in stiff competition, and enjoy cocks, ass and flesh with all the 'Gear Play' you can handle.
SCENE 1
SCENE 2
SCENE 3
SCENE 4
SCENE 5