New Rules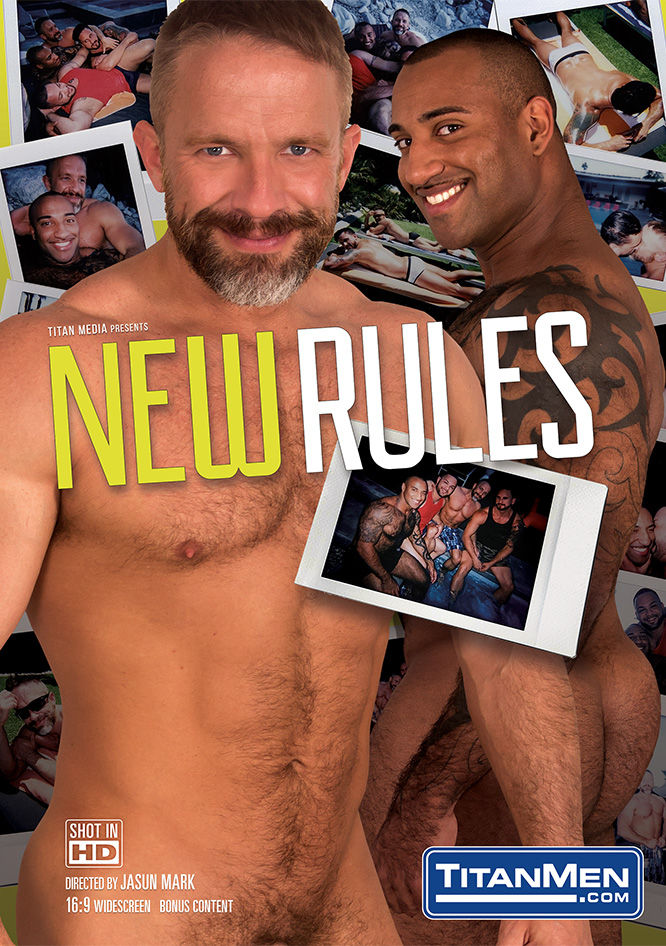 Sex is fun. Why limit yourself? When two devoted couples spent a relaxing weekend together, they show how modern relationships have New Rules as they swap spouses?and redefine what love means. Celebrating their anniversary, Julian Knowles and Daymin Voss visit their friends? house for a getaway?and christen the guest room with a romantic flip fuck. Ever an accommodating host, Dirk Caber offers some heated hospitality to guest Daymin Voss, the two swapping sucks before sliding inside each other?s fuzzy holes. With permission to play, Julian Knowles offers to wake up Dakota Rivers?who is already at full mast and hungry for breakfast, blasting the bottom?s face after ravaging his hole. With the smell of sex still on him, Dakota Rivers shuts the mouth of verbal husband Dirk Caber?who gets expertly edged as he gets fucked, his beard and cock soon soaked in cum.
SCENE 1
SCENE 2
SCENE 3
SCENE 4
Ageless Lovers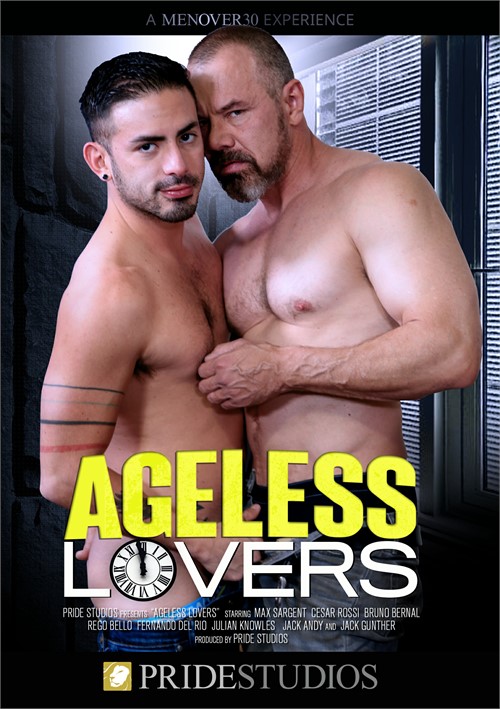 Age difference between the two isn't an issue. Max Sargent literally worships Cesar Rossi's cock as he sucks it and gives him pleasure. Bruno Bernal is in bed watching porn and enjoying his time alone when his lover Rego Bello comes home. Julian has brought Fernando to a playroom for a surprise. Fernando seems a bit timid but it is apparent that Julian knew what his lover's desires were. Gunther asks why Andy always wears Jock Straps and liking the attention we see Jack Andy getting aroused in his jock.
SCENE 1
SCENE 2
SCENE 3
SCENE 4
Beef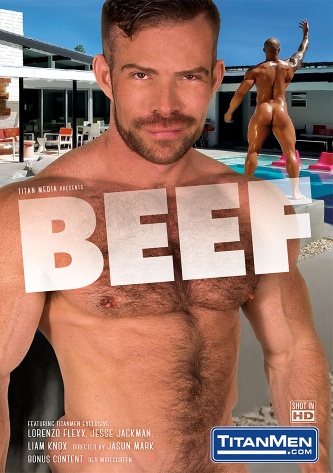 How do you like it: Tender and juicy? Round and rare? Aged and seasoned? Whatever you prefer, TitanMen exclusives Lorenzo Flexx, Jesse Jackman and Liam Knox have you covered as they serve up their prime slabs of Beef. On a break, construction workers Liam Knox and Daymin Voss flex for each other as they show off their tattoos?then show off their skills in a sweaty flip fuck. Soaked from the pool, Jason Vario sets his eyes on sunbathing Lorenzo Flexx?who gets the alpha even wetter with his warm holes. Voyeur Luke Adams gets spotted by naked Jesse Jackman, who motions him into the pool for some tube play?the two swapping sucks before Jesse dives deep into the jock?s hole. Liam Knox gets interrupted from his shower stroke by handyman Julian Knowles, who works on a few hard pipes during his house call.
SCENE 1
SCENE 2
SCENE 3
SCENE 4