Quit Bitchin' And Fuck Me, Dude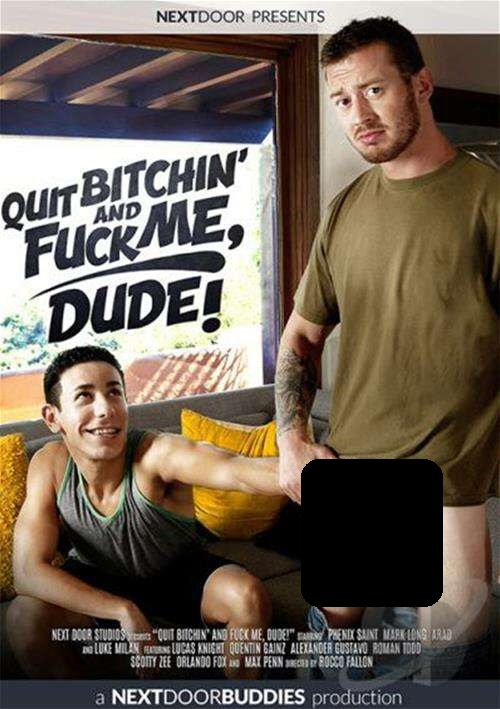 Straight guys care so much about keeping their pride ? so even when they unexpectedly get wood for their male friends, they would sooner die than admit it! That?s why it?s up to their buddies to coax these horned up jocks out of their denial. They may shake their heads no, but their throbbing hard-ons tell a different story, and dicks don?t lie! It?s gonna take some convincing to get him to say yes to unleashing the rock-hard bulge forming in his pants, but not as much as you?d think. His client?s husband, his sister?s fiance, his roommate, his bro?s best friend? all these ripped straight hunks doth protest too much, but secretly wanna get it on the down-low. Sometimes you just gotta say ?dude ? quit bitchin? and FUCK ME!? Phenix Saint, Mark Long, Arad, Luke Milan, Lucas Knight, and more, star in five stories of steamy straight seduction that?ll have any straight guy saying ?fuck it? and diving right in on their buddy?s fresh hole.
SCENE 1
A Scorchin' Hot Summer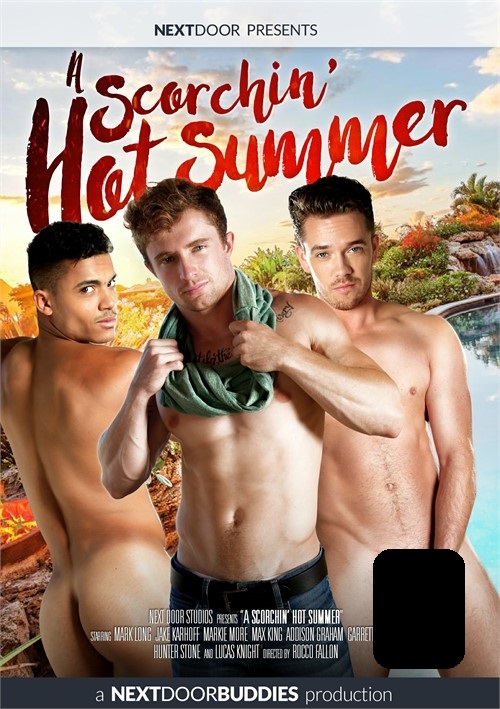 Mark always seemed like an understanding friend, so when Graham confesses that he's gay, it doesn't surprise him that Mark is rather nonchalant about the revelation. What does catch Mark off guard though, is that Graham confesses that he's always had a crush on Mark. As Markie rinses off, Garrett spies the stranger from the barn. Markie finds Garrett and can sense some nervousness. Markie asks him if he ever brings girls back to the barn and Garrett tells him there aren't many available, so Markie asks him about guys reaching out and running his finger across Garrett's fly. Teammates Jake Karhoff and Hunter Stone have decided to engage in a friendly little competition but once Hunter sees Jake in his tight pants, he's less concerned with winning the battle and more concerned with a different reward. Lucas Knight is enjoying a sunny afternoon breeze while relaxing on a bench and as his imagination makes sensuous images dance in his head, Max King watches from the guest cottage stroking his cock.
SCENE 1
SCENE 2
SCENE 3
Hung Hunk Spunk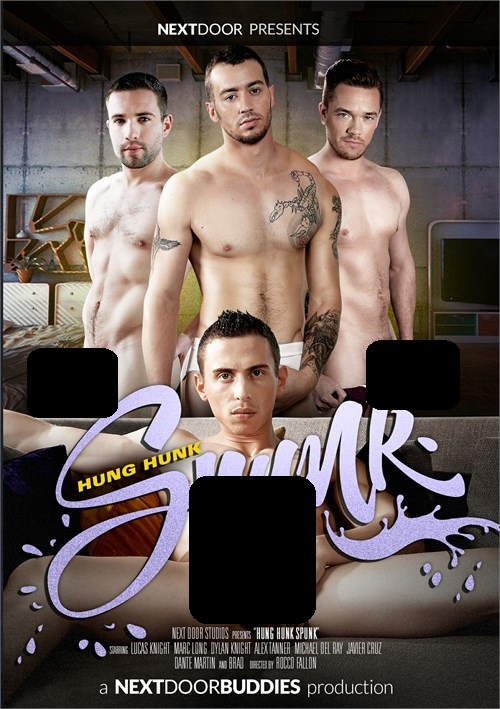 Poor Mark Long! He's experiencing first hand the curse of having a gigantic cock, as his new girlfriend is too afraid of his giant rod. Good friend Lucas Knight can understand, since he's also got a giant cock, but he seems to think Mark may just be looking in the wrong places to get his rocks off. As Alex Tanner watches a movie in his room, his older step-brother Dylan Knight comes in and takes away his laptop, telling him he's gotta show him something. When Dylan proceeds to load up a bunch of big dick pix, Alex is like, "What the fuck, bro?" Best buddies Michael Del Ray and Javier Cruz share quite a lot of things: their home, plenty of interests... hell, they even end up banging the same chicks from time to time, so as the two of them sit around killing time playing video games, Michael gets the idea to share something else with Javier, rubbing his dick against the back of his neck. It's Big Dick Sunday, and these three sizzling-hot guys are fired up. We have the tall, sexy Mark Long, the cock-hungry and gorgeous Dante Martin, and the incredibly chiseled Brad. They've each been working "hard" recently, so director Rocco Fallon is giving them a treat!
SCENE 1
SCENE 2
SCENE 3
SCENE 4