Please Don't Stop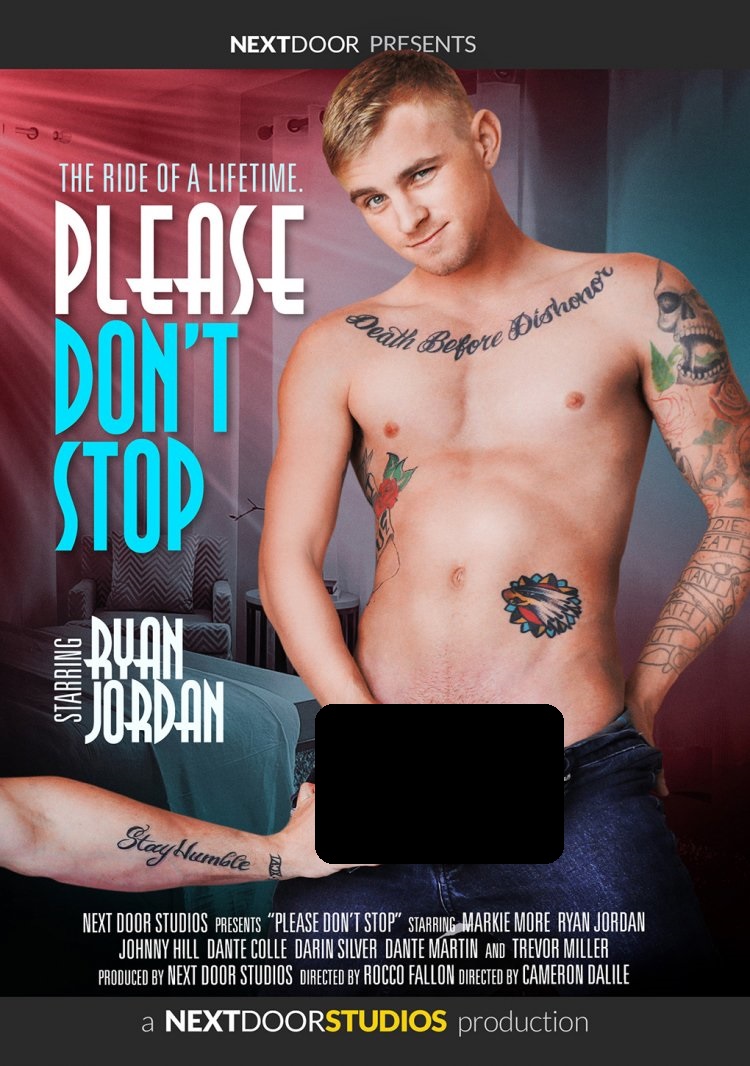 Markie More watches boy toy Ryan Jordan strut his stuff as he teases and strips on the bed. When he can no longer contain himself, he starts embracing Ryan and kiss down his body. Dante Colle chickens out and turns to leave, turning right into the chest of none other than his neighbor. Johnny Hill smiles, as he unlocks the door and leads him inside. Dante realizes he has been secretly eyeing him from across the building as well. While taking a study break, Dante Martin gets a little too comfortable in the shared office space he splits with roomie Darin Silvers. As he comes around the corner to ask Dante a question, he can't help but catch an eyeful of his goods. Fed up with Trevor Miller's lies, Markie More nonetheless decides to give his boyfriend one more chance. Taking it as a challenge, Trevor leads Markie to the bedroom and throws him down on the bed, kissing him hard as he works him out of his clothes and begins to suck him off.
SCENE 1
SCENE 2
SCENE 3
SCENE 4
WATCH ON GAY HOT MOVIES
Casual Partners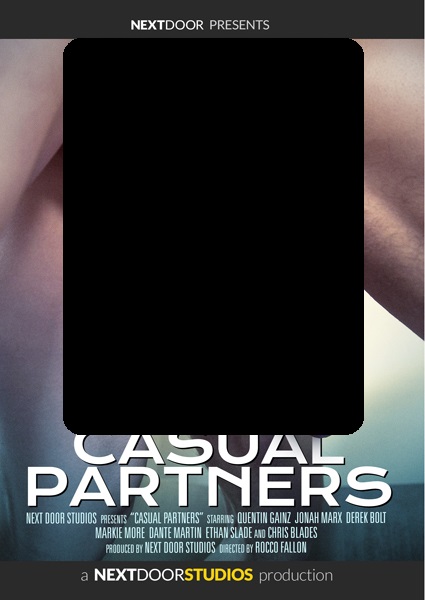 Quentin Gainz is looking sharp, but Jonah Marx is more interested in what's going on underneath his clothes. Quentin obliges him and undresses, throwing his belt around Jonah's neck and pulling him in closer. HighSchool memories persist as Markie More and Derek Bolt share a beer by the pool. With their wives away on a day trip, Derek begins by sucking Markie off, and he's just as good as before. Markie returns the favour, getting Derek nice and hard before mounting him. Dante Martin discovers that boyfriend Ethan Slade has been cheating on him and decides to fix the problem between them. He begins to kiss on Ethan's neck, waking him up as his cock begins to poke him in the back. As a concierge at the hotel, it is a priority for Chris Blades that his guests are satisfied. When he opens the door, Chris quickly finds out what Quentin Gainz will request. He throws Chris onto the bed and begins to have his way with the hotel employee.
SCENE 1
SCENE 2
SCENE 3
SCENE 4
Making New Friends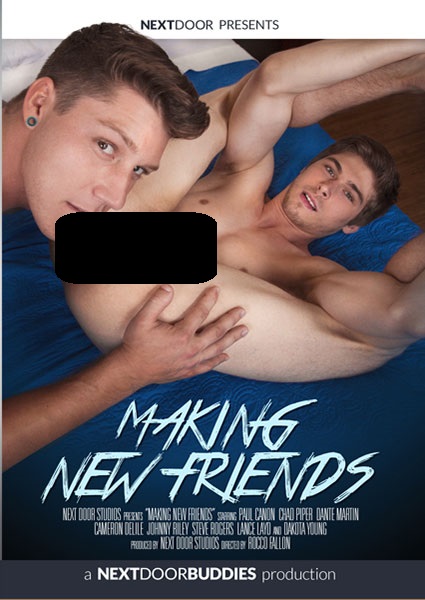 After chilling together by the pool, Paul Canon is ready to get his hands on Chad Piper?s assets. Chad realizes Paul knows more than one way to take care of his partner. He gets rock hard from the head and then returns the favor. Dante Martin is one lucky guy, as he?s been chosen to break in Cameron Dalile. Cameron confesses to getting off on kinky submissive acts, so Dante wastes very little time taking him up on his word. Johnny Riley quickly removes Steve Roger?s shirt to let everyone see his massive chest, and absence must make the dick grow fonder, because Johnny gets right to pleasuring Steve, downing his cock as he takes off is pants and begins to jack himself off. The chemistry between Lance Layd and Dakota Young is rock hard. Lance quickly warms up as Dakota wraps his lips around Lance?s dick, coaxing it hard with his mouth as he deep throats Lance?s increasingly harder cock.
SCENE 1
SCENE 2
SCENE 3
SCENE 4