Making New Friends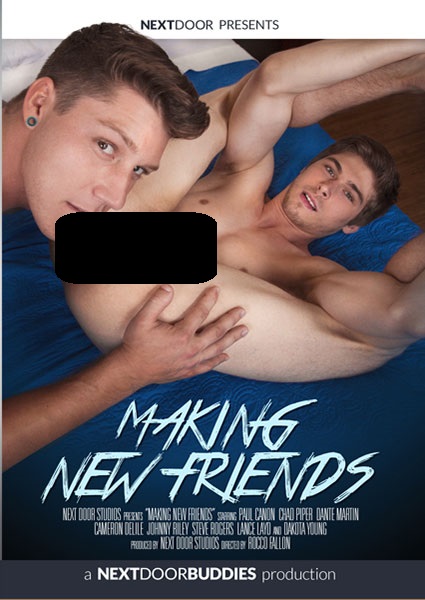 After chilling together by the pool, Paul Canon is ready to get his hands on Chad Piper?s assets. Chad realizes Paul knows more than one way to take care of his partner. He gets rock hard from the head and then returns the favor. Dante Martin is one lucky guy, as he?s been chosen to break in Cameron Dalile. Cameron confesses to getting off on kinky submissive acts, so Dante wastes very little time taking him up on his word. Johnny Riley quickly removes Steve Roger?s shirt to let everyone see his massive chest, and absence must make the dick grow fonder, because Johnny gets right to pleasuring Steve, downing his cock as he takes off is pants and begins to jack himself off. The chemistry between Lance Layd and Dakota Young is rock hard. Lance quickly warms up as Dakota wraps his lips around Lance?s dick, coaxing it hard with his mouth as he deep throats Lance?s increasingly harder cock.
SCENE 1
SCENE 2
SCENE 3
SCENE 4
Curious Neighbor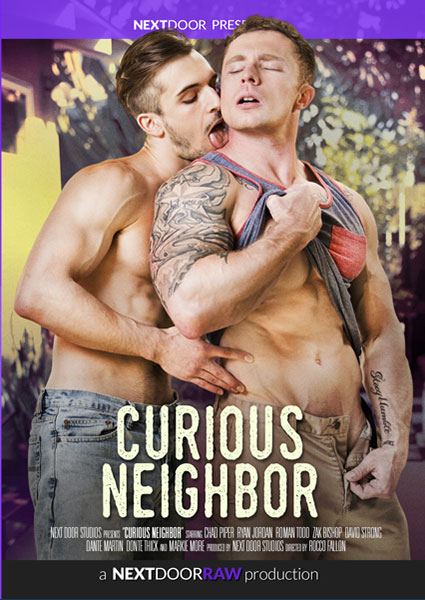 When Ryan finds Chad Piper naked and standing in his closet, he has no idea how to react. He tries to explain that he just likes to watch, but Ryan wags his dick and tells him to get a much closer look before taking it in his mouth. Roman Todd has a curious feeling about his new neighbor, Zak Bishop. When they start to kiss, Zak doesn't look convinced, so Roman kisses his way down Zak's body and begins to suck him. He can admit that Roman is a lot more than curious. Walking through the parking lot, Dante Martin approaches a car with a guy jerking off inside. He panics and runs off to his apartment. When David Strong knocks on his door to apologize and explain, Dante invites him inside to continue the fun. Markie More and Donte Thick are both amped and ready for this stripped down romp of a scene. Both guys like it raw, rough and nasty, so when they get together, it's a perfect pairing of unfiltered hot & dirty sex.
SCENE 1
SCENE 2
SCENE 3
SCENE 4
First Cums First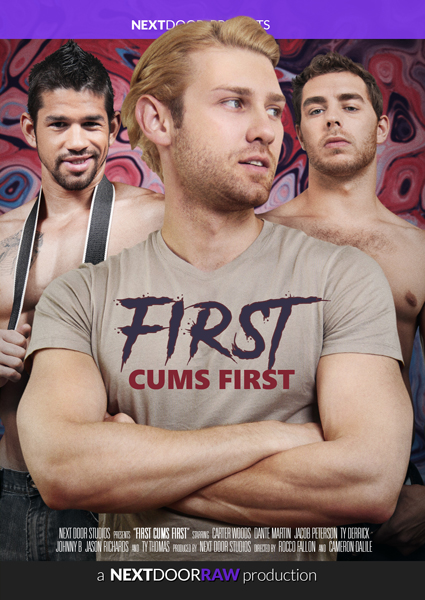 Carter Woods tells Dante Martin that he wants his ass before this other dude gets it. He laughs nervously, telling him he always does this, and Carter doesn't blink. Consistency is key, he says, pulling him closer. Realizing he won't take no for an answer, Dante relents as Carter begins to undress. Carter Woods was walking down the street when he notices a stranger spying on him from up above. Jacob Peterson invites him upstairs. Carter finds himself in Jacob?s bedroom, laying him out on the couch. The action is unscripted and without a net, as studly Johnny B looks to have his way with long- legged Ty Derrick. Both guys push their boundaries on screen, as they take turns giving each other head, but the action ramps up when Johnny bends Ty over and begins to eat his ass. Ty Thomas standing in his living room, his first thought is that Ty is there to rob him. He takes Jason's long, thick cock in to his mouth as Jason gets hard. Ty works his balls and his partner realizes this may have been the best possible surprise he could've asked for.
SCENE 1
SCENE 2
SCENE 3
SCENE 4