Service Me!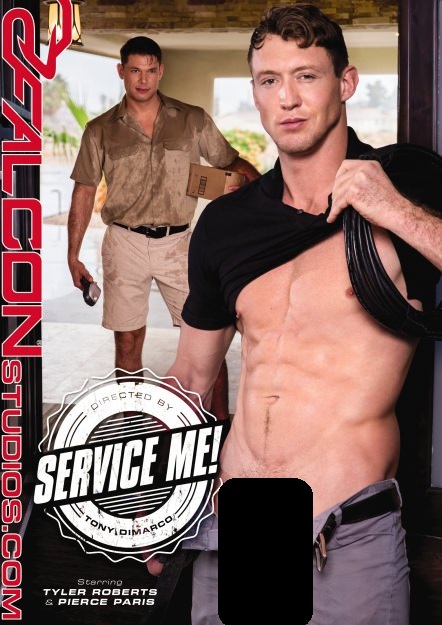 Sometimes we need a hot, sexy man to provide a little extra assistance putting that new shelf together or to give us some help getting off! Director Tony Dimarco films ten horny hunks who offer support and sexual abandon in 'Service Me!' These studs go the extra mile to get the job done. When Brett Dylan needs an extra hand assembling his new furniture, he calls on muscly handyman Alex Mecum to help him out. The two ditch building the shelf to fuck hard on the living room floor instead. Casey Jack's dildo is clogging the dishwasher so plumber JJ Knight comes by to help fix the issue and give Casey something a little bigger deep in his hole. Johnny V gets a packaged delivered but wants the package in Tyler Roberts' pants instead. Brett Dylan helps Pierce Paris apply some lotion for the tanning bed and they both end up with a mouthful of each other's cum. Skyy Knox's new pool boy Sean Maygers is enjoying his first day on the job when Skyy greets him and shows him how he likes things to go around his place and his ass. Wesley Woods is clueless when it comes to setting up his massive new TV so he calls on Pierce Paris to help out. Wesley gets distracted by Pierce's massive bulge and goes for a ride on his cock, ending with a mouthful of Pierce's load. Whether you need a handyman or just a man to swing by and man-handle you, you can always count on the studs of 'Service Me!' to deliver.
SCENE 1
SCENE 2
SCENE 3
SCENE 4
SCENE 5
Jock Doc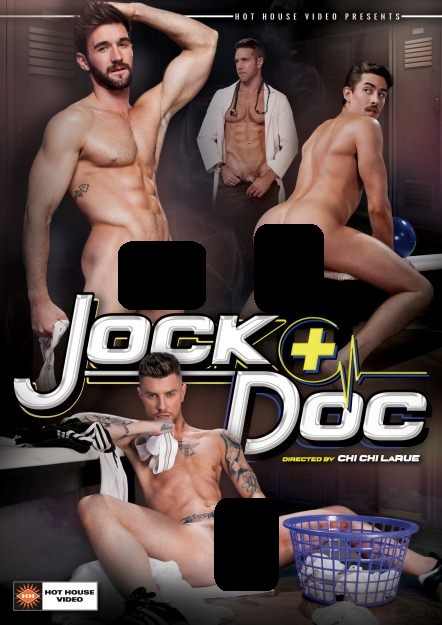 When athletes get an injury, they head straight to the 'Jock Doc', and when the doctor isn't around, a fellow athlete or coach will do just fine. With rock-hard bodies and plenty of tight holes to go around, these jocks suck and fuck their way to forgetting about their injuries by taking all the cock they can get. When Jack Hunter hurts his ankle on the soccer field, Woody Fox comes to his aid and helps him back to the locker room. Woody offers to rub Jack out and soon Woody's thick, uncut cock is balls deep in his teammates tight ass. Coach Ryan Rose catches Danny Gunn sniffing used jockstraps in the locker room. Instead of punishing Danny, Ryan sniffs some musty jocks with Danny and fulfills the young stud's fantasy by filling his eager ass with all the cock he can take. Pierce Paris injured his shoulder at practice and sets an appointment with nurse Dean Monroe to play a classic game of doctor. Dean gets his ass plowed by the injured patient's massive cock leaving Pierce feeling better and Dean full with two loads of cum. Skyy Knox is about to get a clean bill of health from Dr. Alex Mecum when Skyy insists on an anal exam. The doctor agrees that it would be a good idea and soon the doctor has more than his fingers inside his patient. The hung studs probe each other's holes until Alex is a dripping mess covered in their loads. Being an athlete sometimes has its challenges, but at the end of the day, the 'Jock Doc' will always make them forget their injuries with a hard cock up the ass.
SCENE 1
SCENE 2
SCENE 3
SCENE 4
Deep Greeting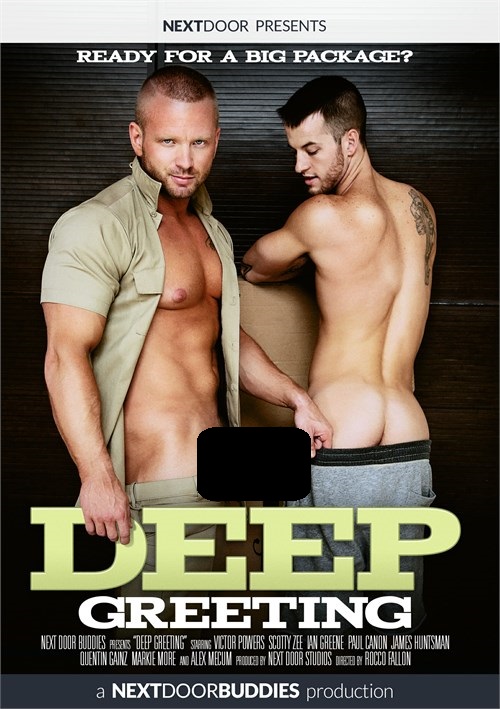 The last person Scotty Zee would ever expect to come over this late at night would be bully Victor Powers, and yet, here he is standing in the doorway. With new neighbor Paul Canon on his couch, Ian Greene tactfully inquires about what Paul does for a living, disclosing to Paul that he does adult films. With a knock on the door a simple delivery becomes a sudden stroll down memory lane for Quentin Gainz and James Huntsman. With a late night phone call old friends Markie More and Alex Mecum reunite. They wrestle a bit before unleashing the passion!
SCENE 1
SCENE 2
SCENE 3
SCENE 4