Casual Partners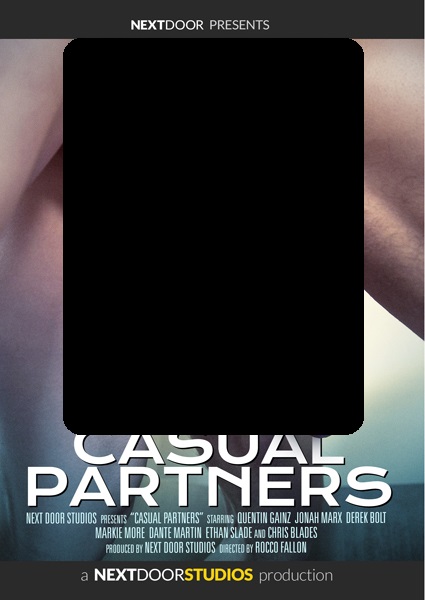 Quentin Gainz is looking sharp, but Jonah Marx is more interested in what's going on underneath his clothes. Quentin obliges him and undresses, throwing his belt around Jonah's neck and pulling him in closer. HighSchool memories persist as Markie More and Derek Bolt share a beer by the pool. With their wives away on a day trip, Derek begins by sucking Markie off, and he's just as good as before. Markie returns the favour, getting Derek nice and hard before mounting him. Dante Martin discovers that boyfriend Ethan Slade has been cheating on him and decides to fix the problem between them. He begins to kiss on Ethan's neck, waking him up as his cock begins to poke him in the back. As a concierge at the hotel, it is a priority for Chris Blades that his guests are satisfied. When he opens the door, Chris quickly finds out what Quentin Gainz will request. He throws Chris onto the bed and begins to have his way with the hotel employee.
SCENE 1
SCENE 2
SCENE 3
SCENE 4
Curious Neighbor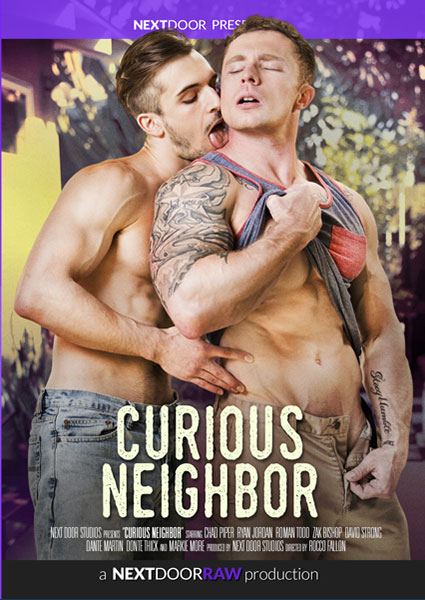 When Ryan finds Chad Piper naked and standing in his closet, he has no idea how to react. He tries to explain that he just likes to watch, but Ryan wags his dick and tells him to get a much closer look before taking it in his mouth. Roman Todd has a curious feeling about his new neighbor, Zak Bishop. When they start to kiss, Zak doesn't look convinced, so Roman kisses his way down Zak's body and begins to suck him. He can admit that Roman is a lot more than curious. Walking through the parking lot, Dante Martin approaches a car with a guy jerking off inside. He panics and runs off to his apartment. When David Strong knocks on his door to apologize and explain, Dante invites him inside to continue the fun. Markie More and Donte Thick are both amped and ready for this stripped down romp of a scene. Both guys like it raw, rough and nasty, so when they get together, it's a perfect pairing of unfiltered hot & dirty sex.
SCENE 1
SCENE 2
SCENE 3
SCENE 4
Get Wild On Me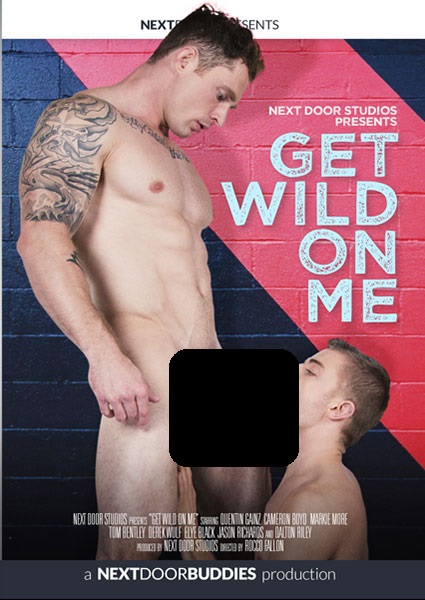 Quentin Gainz and Cameron Boyd forge a bond that goes beyond physical, as they share their passion for one another. Cameron is in heaven as Quentin kisses his way down his partner?s body, removing his pants and unveiling his hard cock. Tom insists on having sex with Markie More. He refuses but then decides the only thing he can do to shut Tom's little mouth has shoved a cock inside of it. That's what he does, as he and Tom get naked in his bedroom. When Derek Wulf wraps his pythons around Elye Black, he shows the finesse behind the power. Still, when it comes to pounding ass, this newbie is a natural, as he fucks Elye all over the bed in every position. Rumor has it that Jason has a really big dick and Dalton is ready to find out first hand for himself. He quickly removes his pants to find out that the rumors are true. After sucking Jason off and getting him nice and hard, Dalton is ready to see how well it works in action.
SCENE 1
SCENE 2
SCENE 3
SCENE 4