Sexual Favors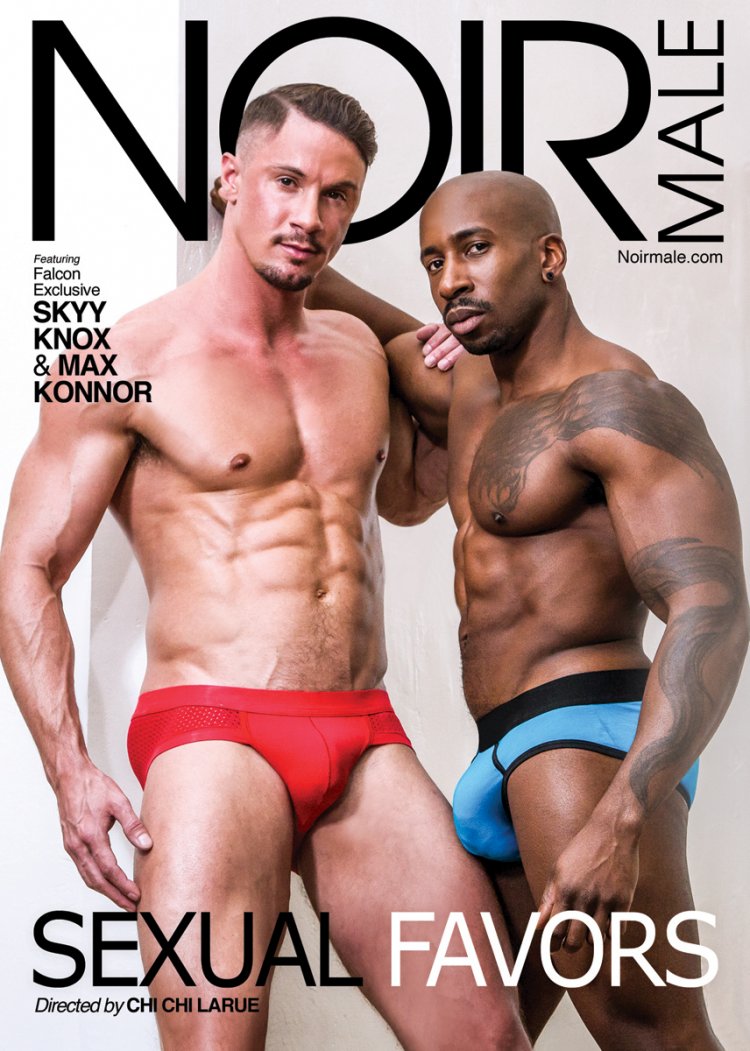 Celebrate the full range of sexuality and fantasy fulfillment that black men have to offer, in a product that breaks free from the stereotypes and conventions of typical interracial porn. No body part is off-limits, and no desire out of reach, in scorching hot black and interracial encounters where the preconceptions of tops and bottoms, who sucks dick and who gets rimmed, become a thing of the past. Blending classic elegance with modern style, Noir Male showcases black men as they deserve to be seen - sensual, sexual, and unapologetically fine!
SCENE 1
SCENE 2
SCENE 3
SCENE 4
WATCH ON GAY HOT MOVIES
Hot, Raw and Ready!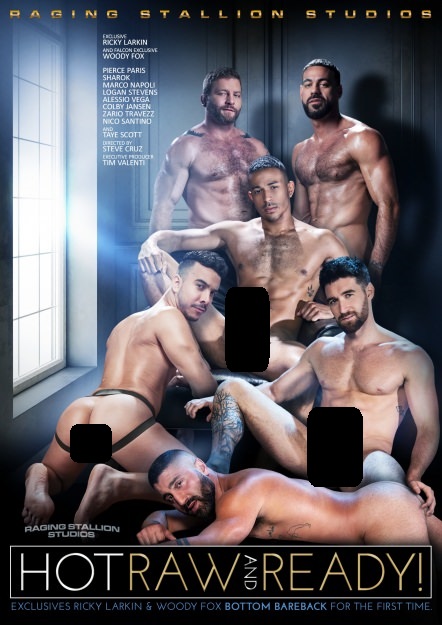 Fuck the story lines. Just get to the bareback fucking! Raging Stallion and award-winning director, Steve Cruz, bring you 11 hung studs who are 'Hot, Raw & Ready!' for bare, all-sex action. When Pierce Paris drops his towel in front of horny hunk Woody Fox, Woody takes his cue, first getting face fucked, then rolls over to let Piece's monster cock stretch his ass bareback until both studs drop their loads all over Woody's hairy ripped abs. Marco Napoli and Sharok swap blowjobs until Sharok bends over to take Marco's thick raw cock and huge load up his ass leaving his hole filled with cum. Logan Stevens pulls out his dick for Alessio Vega to savor and suck on. When Logan is nice and hard, he bends Alessio over and plunges deep in his ass until he covers Alessio's tight hole with jizz. Ricky Larkin and Colby Jansen explore each other's muscle-laden bodies until Colby takes it to the next step. The two hairy studs swap head before Colby stretches Ricky's hole bareback with his extra thick cock. Zario Travezz can't stop eating Logan Stevens' delectable ass and keeps going until Logan wants a taste of his own. The studs suck each other off and 69 until Logan drops a load before Zario lets loose and gives Logan a mouth full of cum. Nico Santino, Taye Scott and Zario Travezz, flip fuck until Zario finishes off by alternating bare fucking both studs in front of him. In the end, Taye ends up with two holes full of jizz and crotch full of cum. These horny studs are always 'Hot, Raw & Ready!' and eager to please.
SCENE 1
SCENE 2
SCENE 3
SCENE 4
Palm Springs Day Pass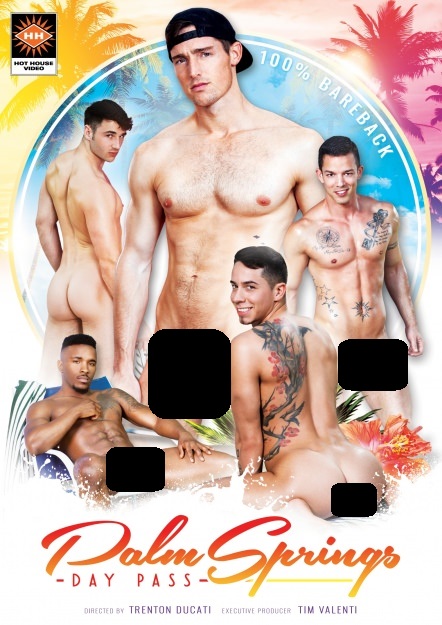 Get ready for your 'Palm Springs Day Pass', to the world-renowned CCBC Resort where director Trenton Ducati and his 10 horny muscle studs crank up the heat with raw, uninhibited bareback fucking. Join in on the fun in this sex-filled playground where the sun is shining, and the studs are always hot. When Devin Franco and Ian Frost can keep their hands off each other after checking in, the two exchange blowjobs before flip-fucking in an intense, raw fuck-fest until both studs are covered with jizz. Pierce Paris is cruising the back alleys of Palm Springs where he finds horny hunk Jack Kross doing the same. Pierce gives the stud what he wants when his slams his bare, massive monster deep into Jack's hole until he fucks the cum out of the panting stud and dumps his own load down Jack's greedy throat. After eyeing Vincent O'Reilly at the pool, Nic Sahara pulls out his cock to face fuck the handsome stranger before sliding into Vincent's waiting hole. Phoenix Fellington spots Zak Bishop through an open door of the resort with his ass in the air and accepts that as his invitation to get balls deep in the lucky stud. Steven Lee and Michael Boston swap blowjobs after cruising each other before Michael gets on all fours to take Steven's thick pole deep inside his hole. The next time you need to get off, book a 'Palm Springs Day Pass' where you'll find all the fun in the sun you need.
SCENE 1
SCENE 2