A Group Thing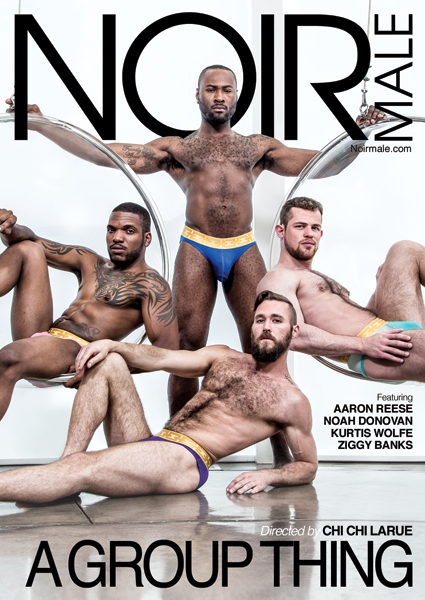 While playing poker, things get extra freaky with these hot and hard boys! Deciding that money isn't enough, the stakes are raised for the ultimate pleasure...Whoever loses the most clothes has to suck cock. Noah Donovan, Aaron Reese, Kurtis Wolfe and Ziggy Banks go all-in determined to win this game of seduction, as the four muscle studs engage in the steamiest gangbang, where everyone ends up winning as streams of hot cum cover their sweat soaked bodies. With intense dick sucking and hardcore fucking like never before--this scene is unforgettable! Two newly hitched guys, played by superstar Casey Everett and newcomer Colby Tucker, find out from the landlord of their rented vacation home that their credit is less than desirable. The landlord, played by mega hung Marquee D'Angelo, works out a special deal with the couple that leads to throat stuffing, ass fucking, a rim train, versatile fucking and massive cum shots! Needless to say the couple enjoys a long stay. Having your best friends by your side is always a plus when getting married. Jack (Beau Reed), Andrew (Trent King) and Derrek (Aaron Reese) have been best friends all their lives, so Jack couldn't choose between them to be the best man at his wedding-- so he picked both. After a couple drinks and some dirty conversation about the bachelor party the horny best friends decide to take their friendship to a deeper level with hands, mouths and hard cocks. If you can't trust your best buddy to take care of your asshole, who can you trust?! Things are about to get wet and wild! Get ready for the hottest interracial sex with the hottest guys in a Fourgy fuckfest! Including the deepest dick sucking, and most intense ass fucking. It doesn't stop till everyone is cumming!
SCENE 1
SCENE 2
SCENE 3
SCENE 4
Ebony Screwed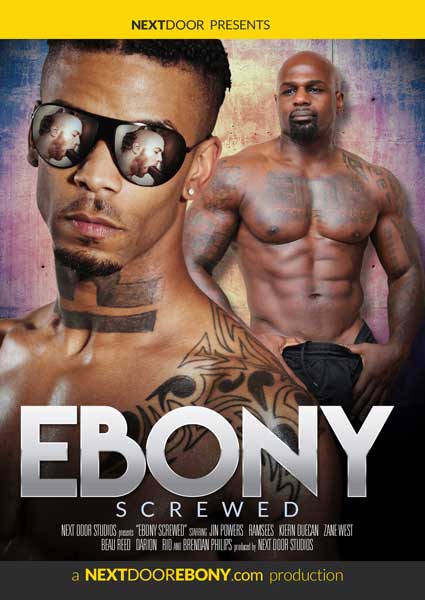 Today, Ramsees has decided to tell Jin Powers exactly what's up with the muscle game. Kiern Duecan strips down in the hallway and joins Zane West in the shower. Beau Reed, after the workout is still full of energy. So he takes the opportunity to lead Darion in a different kind of exercise. When sun-bathing on the back deck, Brendan Phillips and Rio decide to turn the heat up a little hotter, choosing to move into the bedroom to engage in some summer fun.
SCENE 1
SCENE 2
SCENE 3
SCENE 4
Black Obsession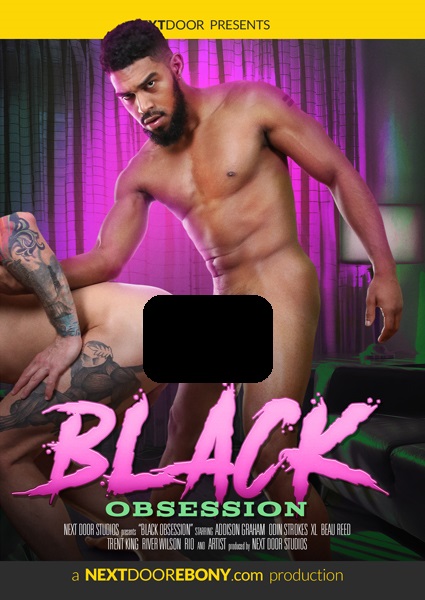 Odin Strokes and Addison Graham are two versatile guys with a quiet chemistry and complementary nature. Both are into taking the dick, so when they get together, it?s all about taking turns with each other. Staring out the window, Beau Reed can feel lover XL coming up. XL, fresh out of the shower, is ready to start the morning right. Beau is definitely down with the program, as he sits him back on the sofa and proceeds to suck him off. Trent King decided to rent a limo for the evening. He was looking forward to a nice smooth ride, but when River Wilson inspects the bulge in his pants, Trent realizes he's about to get more than he bargained for. River sucks his thick cock, deep throating him. Rio has become a vet around the Ebony studios. Artist, new to the scene, quickly shows him his talents. He takes the dick like a champ as Rio fucks him in every position.
SCENE 1
SCENE 2
SCENE 3
SCENE 4