All Under the Table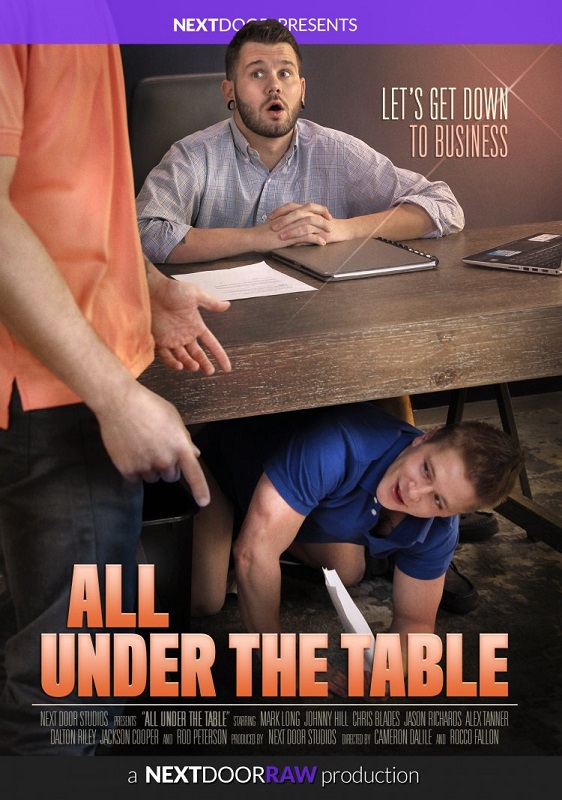 Johnny Hill recognizes that Chris Blades is a real go getter on his team. Moments later he's underneath Johnny's desk as the big boss man fills his hole with raw cock when fellow employee Mark Long bursts into Johnny's office unannounced. Alex Tanner quickly proves that he's comfortable in multiple positions, but what really impresses Jason Richards is that he seems to be unafraid of doing the hard work necessary to satisfy his duties. Jackson Cooper is aiming for the upcoming promotion. Dalton Riley closes his office door and throws him onto the table, stripping out of his clothes as Jackson shows him just how much he wants the job. Rod Peterson has an inclination that Jackson Cooper is just the guy for the job he needs done, and when Jackson wraps his lips around Rod's hard on, he realizes he's chosen correctly.
SCENE 1
SCENE 2
SCENE 3
SCENE 4
WATCH ON GAY HOT MOVIES
Get Wild On Me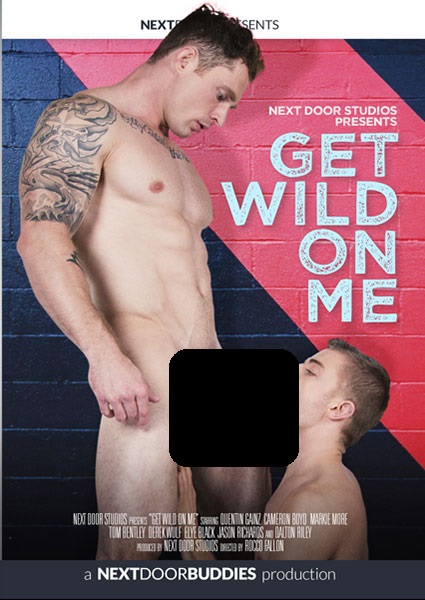 Quentin Gainz and Cameron Boyd forge a bond that goes beyond physical, as they share their passion for one another. Cameron is in heaven as Quentin kisses his way down his partner?s body, removing his pants and unveiling his hard cock. Tom insists on having sex with Markie More. He refuses but then decides the only thing he can do to shut Tom's little mouth has shoved a cock inside of it. That's what he does, as he and Tom get naked in his bedroom. When Derek Wulf wraps his pythons around Elye Black, he shows the finesse behind the power. Still, when it comes to pounding ass, this newbie is a natural, as he fucks Elye all over the bed in every position. Rumor has it that Jason has a really big dick and Dalton is ready to find out first hand for himself. He quickly removes his pants to find out that the rumors are true. After sucking Jason off and getting him nice and hard, Dalton is ready to see how well it works in action.
SCENE 1
SCENE 2
SCENE 3
SCENE 4
Loosen It Up
Donte Thick is salivating at the thought of his latest massage client, and as he slowly works out the kinks in Tyler Carver's hot body, he can tell this is one of those instances where deep body work is going to be necessary. When Jay Tee's girlfriend realizes she's late for work, Jay Tee suddenly worries about his unserviced morning hard on. Staring at his rock hard dick, he wonders what he's gonna do to bust his nut. Luckily, Jay's girlfriend has sent neighbor Leo Luckett over to help. With all the hot water in the house sitting in Sean Maygers? bathtub, there's not much left over for Gunner to shower with. Freezing cold, he decides to hop in the tub to warm up. They play grab ass all the way to the bedroom and Sean realizes how Gunner gets down, so he quickly hops on board. While Blake Hunter and boyfriend Dalton Riley make their way home, they can't help but notice the stranger that seems to be following them. When Dalton catches Zay Hardy spying them at their door, he leaves it ajar and looks back at Zay, inviting him in with his eyes.
SCENE 1
SCENE 2
SCENE 3
SCENE 4