Stranded: A Gay XXX Parody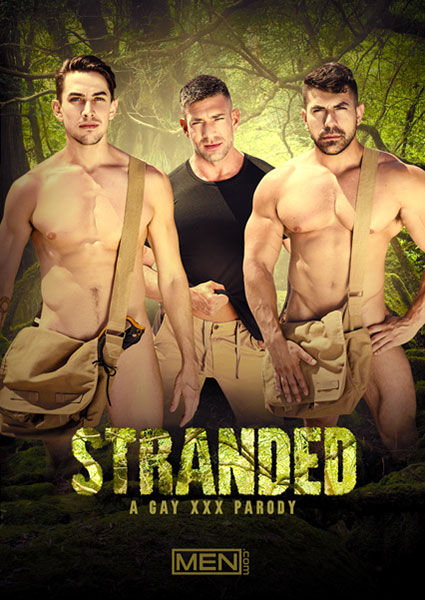 In Stranded, blue-eyed Jack Hunter and muscular hunk Damien Stone are paired up together to spend seven nights in the wilderness alone and naked. A snake bites Damien, but there is no medic in sight so it is up to the producer, dark-haired beauty Bruce Beckham, to help him. He sucks the poison out of his leg which causes Damien's uncut cock to harden. The chiseled stud moves from his leg and starts sucking his dick leading them to a wild, outdoor romp. Will they be able to survive the wilderness?
SCENE 1
SCENE 2
SCENE 3
The Bayou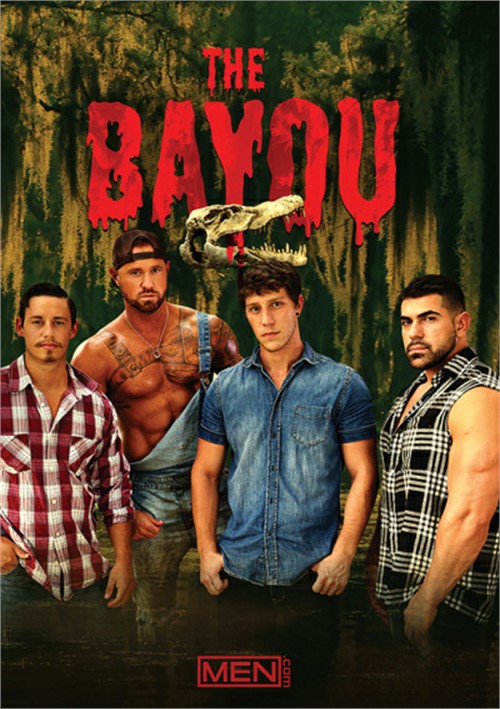 Tobias and Paul are on a couples? road trip towards the backwoods bayou and somehow manage to get lost. They find reprieve in a stranger?s offer to stay for the night, but Paul can?t help but feel very nervous? and for good reason. Tobias finds himself tied up with tarps everywhere. He manages to break loose and runs into Damien for help. Damien helps clean him up, with his hungry mouth. Paul, Damien, and Michael conspire to use Tobias for gator meat. But first, they take care of their insatiable hunger to fill each other with their throbbing, needy cocks.
SCENE 1
SCENE 2
SCENE 3
It's Coming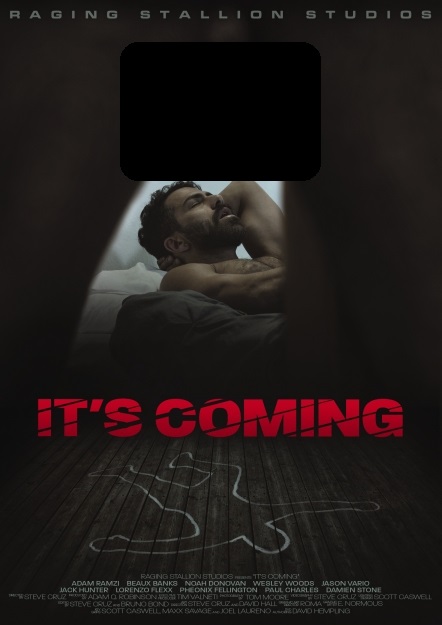 'It's Coming' and you better be ready for thrilling, intense, hardcore action. Sometimes when bad things happen, that darkness rips a hole from this world into the next blurring the lines of reality. After unsolved murders occur in an old house, a group of friends dare each other to spend the night there. The curse of the murder house continues as the body count piles up. Even a slick makeover from a daring real estate agent isn't enough to break the curse. Jason Vario, Lorenzo Flexx, Jack Hunter and Damien Stone break into the house to spend the night. Jack and Damien are forced to share a sleeping bag. Damien convinces Jack that he will be less scared with a dick in his mouth then he takes it to the next level and pounds the hell out of Jack's tight ass. Jason and Lorenzo get down to business when Lorenzo bends over to take Jason's massive cock up his ass. Who will make it through the night and win the bet? Some time later, real estate agent Wesley Woods invites his online trick, Pheonix Fellington, over to fuck in the newly renovated property before an open house. Wesley plows the hung, ripped stud right there in the living room. Adam Ramzi shows up and purchases the house for a steal despite Wesley's confession of foul play. Moving day for Adam arrives and his boyfriend, Beaux Banks helps him to get settled. Are they really in the house alone? After they unload the truck, Adam unloads on the young jock in the new master bedroom. Beaux refuses to spend the night in the creepy house. Adam falls asleep in a pill-induced stupor to be awakened by a spiritual force (Noah Donovan). Is Adam dreaming? Why is Adam so turned on? Is this really happening? Watch 'It's Coming' now to get all the answers, because it will have you cumming again and again.
SCENE 1
SCENE 2
SCENE 3
SCENE 4