Curious Neighbor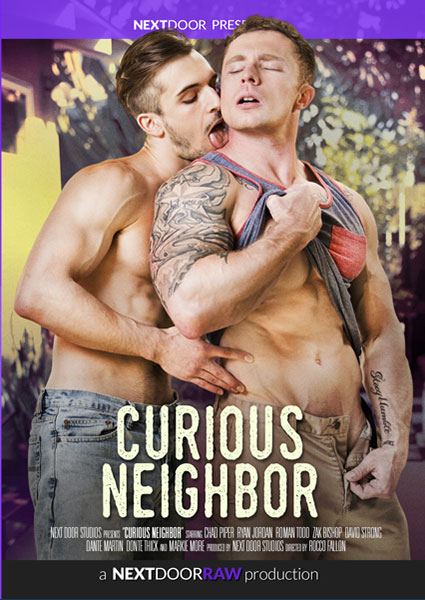 When Ryan finds Chad Piper naked and standing in his closet, he has no idea how to react. He tries to explain that he just likes to watch, but Ryan wags his dick and tells him to get a much closer look before taking it in his mouth. Roman Todd has a curious feeling about his new neighbor, Zak Bishop. When they start to kiss, Zak doesn't look convinced, so Roman kisses his way down Zak's body and begins to suck him. He can admit that Roman is a lot more than curious. Walking through the parking lot, Dante Martin approaches a car with a guy jerking off inside. He panics and runs off to his apartment. When David Strong knocks on his door to apologize and explain, Dante invites him inside to continue the fun. Markie More and Donte Thick are both amped and ready for this stripped down romp of a scene. Both guys like it raw, rough and nasty, so when they get together, it's a perfect pairing of unfiltered hot & dirty sex.
SCENE 1
SCENE 2
SCENE 3
SCENE 4
Beach Rats of Lauderdale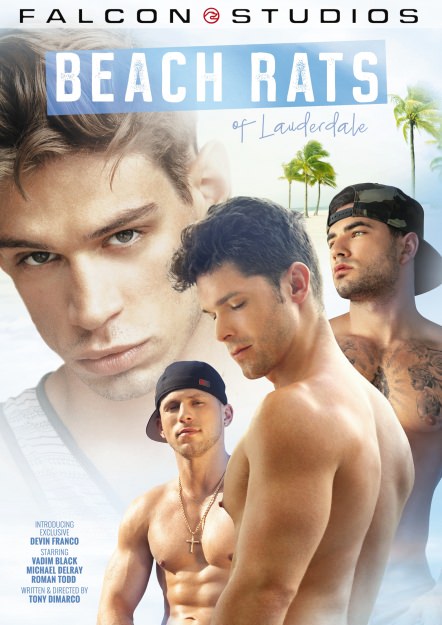 Whether they're looking to score some weed or hook up on the DL, the 'Beach Rats of Lauderdale' will do whatever it takes to get some. When Lauderdale is dry with no weed in sight, one of the Beach Rats hatch a plan to score big. It's risky for the group but the venture pays off. Follow this group of studs, on a raw, wild, sexually-charged ride around the seedy side of South Florida. Join award-winning director Tony Dimarco as he takes eight hung and horny hunks, including Falcon Exclusive Devin Franco, on this sun-soaked bareback, blockbuster adventure, Falcon Studios' first condom-free release in nearly 30 years. The 'Beach Rats of Lauderdale' delivers intrigue and intensity, along with plenty of big bare cocks, eager asses and hungry mouths to keep you coming back for more. Hard on himself up for being a part of the criminal plan, Devin Franco seeks refuge in an intense fuck with an aggressive hot daddy, Myles Landon, to forget his troubles. When they meet up, Myles flashes his massive cock and rams it in raw into Devin's ass. Weed dealer Manuel Skye makes it clear that Roman Todd won't get any weed unless he puts out. Roman does his part, giving up his smooth hole to Manuel's massive, uncut dick. Manuel finishes up on Roman's ass and gives Roman the weed he was promised. Beach Rat Michael Delray runs into his buddy, Vadim Black, while skateboarding. Vadim sees what Michael is holding, and he wants some bud. Vadim makes a move while they toke, and Michael offers up his tight ass. Vadim pumps Michael's ass, while he pumps him for information on who's got the weed. Michael gives up his ass to a load and spills the info. With his newfound knowledge, Vadim concocts a plan to steal the weed from Devin Franco. Vadim gets his pal Scott Demarco to cruise Devin on the beach and lead him to a park, where Devin happily gets on his knees. Shady Vadim joins in until Devin is covered with giant loads of cum. Scott makes off with Devin's backpack of weed, while Devin is finishing off Vadim. With his face dripping in cum, Devin realizes that that the stash has been stolen. Devin goes back and to tell the gang that he lost their weed, and a huge argument breaks out, causing Devin to run off in search of a random stranger to pound his ass. Devin ends up in a highway rest stop where hung stud JJ Knight fills Devin's ass with his massive dick and a giant load of cum as a stranger looks on. When the restroom door opens one final time, Devin finds his fate hanging in the balance. What will happen to the 'Beach Rats of Lauderdale'?
SCENE 1
SCENE 2
SCENE 3
SCENE 4
Brothers Like It Raw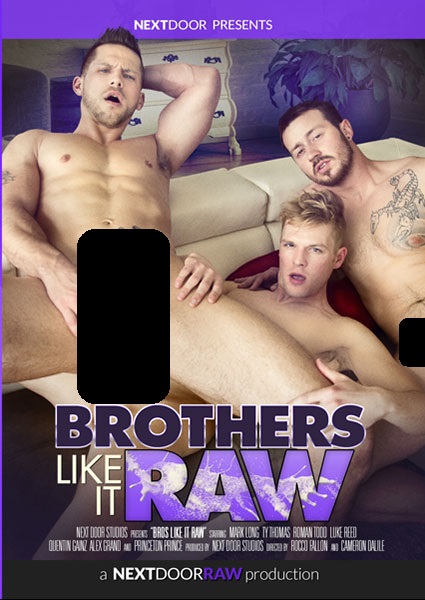 With his latest fuckbuddy set to come over later, Mark Long asks step-brother Roman Todd if he's interested in a little tag team action. Roman is always down but he asks him if his dude, Ty Thomas, will be into it. Mark tells Roman to just wait until they start and then to join in. So when he hears the sounds of pounding ass, Mark joins them in the action. Roman silently directs him to switch places. Finally home after a long day of running errands, Quentin Gainz and boyfriend Luke Reed barely make it to the sofa before their passion for one another explodes. Quentin throws Luke down onto the couch and they kiss long and hard as both of them clumsily work their way out of their clothing. After knicking the back while trying to give himself a haircut, Princeton Price asks roomie Alex Grand to do some damage control, but instead, he catches Alex checking him out in the mirror. Alex leads Princeton back to his room, deciding to let his hair down and follow his desires. They kiss hard and Princeton pushes Alex back onto the bed
SCENE 1
SCENE 2
SCENE 3