Plowed And Filled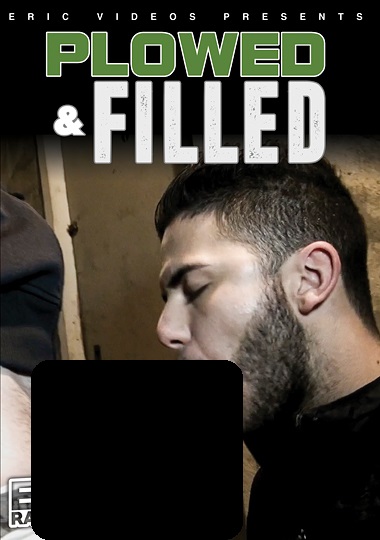 Ever wonder how many ways a hole could get plowed? This movie explores a few scenarios you may not have thought of! 4 crazy hot scenes featuring hot raw fucking and holes getting plowed and filled. Lock your doors!
WATCH ON NAKEDSWORD
Do Me For The Likes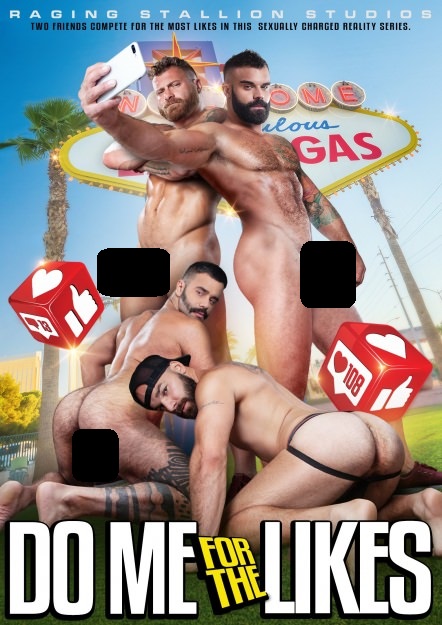 When the two buds Drake Masters and Riley Mitchel, enter a bet to see who can get more guy-on-guy action and more attention on their fan pages, they're basically just asking men in a numbers game to 'Do Me For The Likes'. Award-winning director Steve Cruz, mans the camera as the games begin to see who will fuck and suck the most muscle hunks and cum out on top? To start the games, Drake Masters orders food. When the hunky delivery guy, Carlos Lindo, shows up at his door, Drake knows he needs a sample of the delivery man's meat. The two studs suck each other off until Drake drops his load in Carlos' mouth and Carlos lets loose on the floor. Personal trainer Jay Landford is caught off guard when Riley randomly offers up his ass. Riley bends over to take Jay's massive uncut dick and gets a pounding that he films and can't wait to share with the world. Drake finds two beefy tourists Teddy Torres and Max Duro, on the street and takes them home to film a threesome. Teddy gets passed back and forth from stud to stud before both cover him with their creamy loads. After seeing Drake post his threesome video online, Riley decides to take some of Drake's sloppy seconds and offers himself up to Max Duro. Riley ambushes Max coming out of the shower and soon has the hunk deep inside his ass. Max pumps away until Riley's tight hole pushes Max over the edge. Max pulls out and the two studs dump their giant loads all over Riley's hot and sweaty body. For Drake's grand finale, he installs a camera above his pool and invites Woody Fox and Shane Jackson over for some fun. The two studs hop in the water and soon Shane is bent over with Woody deep inside of him with his thick, uncut pole. Woody pounds away until Shane is covered in cum. Some studs have sex to satisfy a sexual urge, while others crave fame and attention and can simply say 'Do Me For The Likes'.
SCENE 1
SCENE 2
Three Wishes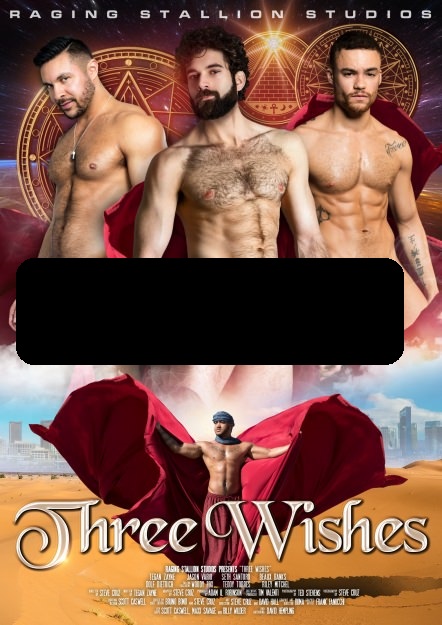 If you had 'Three Wishes' what would you wish for? Tegan Zayne stars in this erotic tale of desire and lust that he co-wrote with director, Steve Cruz featuring an all-star, stud-filled cast. Tegan Zayne and his friend Beaux Banks are desperate, homeless and ready to try anything to turn their lives around. Tegan turns to Seth Santoro for help with a magical spell to make his wishes come true. After giving Tegan a special potion, Seth slides his dick into Tegan's fuzzy ass to help complete the ritual that leaves Tegan covered in cum. The sex ritual summons a Djinn, Jason Vario, who finds a worn-down Tegan in the desert after a bad experience with Seth's potion. Jason rescues him and takes him home where Tegan shows his appreciation by sucking on Jason's big uncut meat. Jason offers to help both Tegan and Beaux for the price of Tegan's monogamy, but Beaux soon discovers that he's been sold off to a slimy talent agent, Dolf Dietrich. Dolf asserts his newly gained authority by getting Beaux into the sling and opening up his asshole with Dolf's massively thick cock. Meanwhile, Tegan is bored at home and decides to hit the sex club where he hooks up with Aussie-hunk Woody Fox, tatted-star Teddy Torres, and newcomer Riley Mitchell. The three strangers take turns plowing Tegan's mouth and ass until they leave him a dripping, sticky mess covered in the jizz of four hung studs. If, and only if, Jason never finds out what Tegan has done, this deed will go unpunished. Seth Santoro needs to feel Jason's big cock inside his ass. After Seth chokes on it and gets his ass opened with a rim job, Jason slides his dick deep into the tight hole. As the two finish up while Tegan watches from behind a door, Tegan soon finds out that there are consequences to every action. Find out for yourself if Tegan's 'Three Wishes' are a blessing or a curse.
SCENE 1
SCENE 2
SCENE 3
SCENE 4
SCENE 5