Fucking Daddies
The thought of being taken by daddy turns you on, doesn't it? Or maybe fucking an older man makes your heart pound? Perhaps you're more the versatile type and prefer to flip fuck with a hot and sexy daddy? Regardless of what side of that cock you're on, we feel you. Guess we all have daddy issues to some degree. Lucky for you, we know what you need. We got your back with Dallas Steele, Jake Morgan, D. Arclyte, Alex Hawk, Mateo Fernandez, Brendan Patrick, Ray Diesel, Drew Dixon and Clay Towers. These fucking daddies and daddy fuckers are sexy and hot and will have you drooling, stiff and shooting multiple loads as they fuck. All hard, all raw and bareback, the way it should be...Fucking Daddies!
WATCH ON GAY HOT MOVIES
Scent of a Man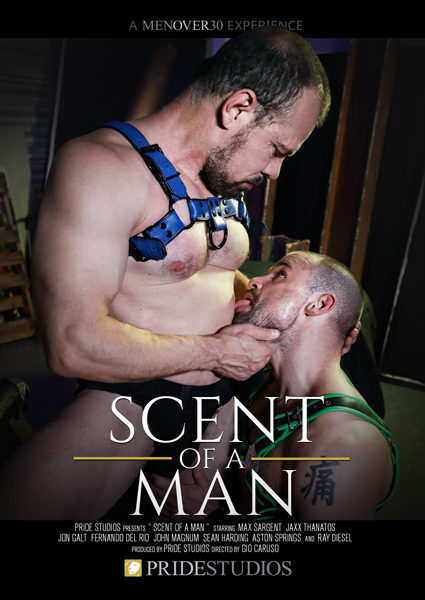 Max Sargent and Jaxx Thanatos both take turns smelling every inch of their bodies and kissing what each man has to offer. Max slowly teases him with his hands and wet tongue as he tastes Jaxx's round hairy ass. Jon Galt pulls Fernando Del Rio into his hard body and has him smell his chest, armpits and entire body. He then starts to tease him with his cock and makes him lick all around it. Irritated, John Magnum asks Sean Harding to keep a secret about some rumours. Sean agrees and starts massaging his shoulders to help him de-stress. Soon, Sean's hands are wandering and unbuttoning John's shirt. Ray Diesel & Aston Springs are in bed talking about what they should do to celebrate their upcoming one year anniversary but Aston has an earlier anniversary present. He starts sucking Ray's massive cock before getting his ass rimmed.
SCENE 1
SCENE 2
SCENE 3
SCENE 4
Hard At Work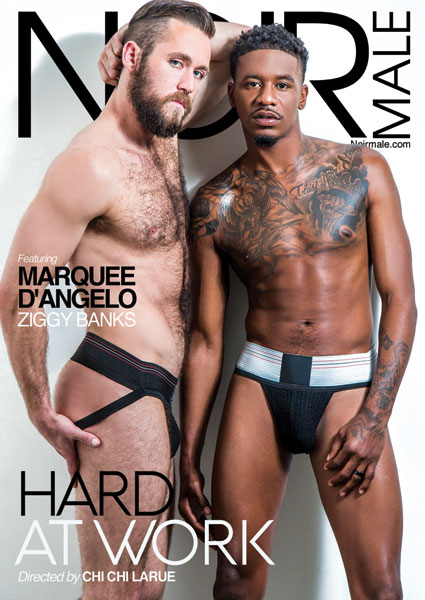 Aspiring actor Jacob Peterson is super nervous for his audition. He desperately wants the job, explaining to sexy casting agent DeAngelo Jackson that he'll do whatever it takes to get the part. In other words, he will suck DeAngelos' massive dick and happily engage in intense deep anal penetration, till they're both sweaty and cum drenched. DeAngelo knows a good casting and a great fuck are guaranteed as he pounds pretty boy Jacob's tight ass! Ziggy Banks finds himself extremely nervous for this next interview with all-star Marquee D'Angelo. He is intimidated by Marquee's perfect body and stunning presence altogether-should he ask about the rumors of Marquee being gay?? When Marquee puts his hands on Ziggy to help him relax, they share a passionate kiss which leads to hardcore relentless fucking. Once their lust is unleashed sloppy blowjobs and plenty of ass worship leads to a deep pounding. Ziggy knows the truth now and is happy to keep it all to himself! There is no doubt who the boss is, and Ray Diesel is the epitome of a strong and sexy boss. His newly hired assistant, Seth Santoro, has taken full notice of his hot boss, now he just needs to show Ray he has all the qualifications that Ray requires. Ray sits down with Seth to let him know exactly what he needs to do to get ahead in the company and Seth is more than happy to give head to get ahead, as he slurps on the man's massive cock, taking him deep. Ray's got the perfect assistant now, happy to fill all his needs while he fills Seth's hot holes. Hot, fit, successful, daddy, real estate agent, Adam Russo is getting ready to show a prime property to his new, mouthwatering client, Ray Diesel. Adam is the top agent in the area and today is his lucky day because it's clear Ray likes more than just the views. Adam will do whatever it takes to close the deal and get a taste of Ray's thick cock while breaking in every room in the house.
SCENE 1
SCENE 2
SCENE 3
SCENE 4