Hard Subject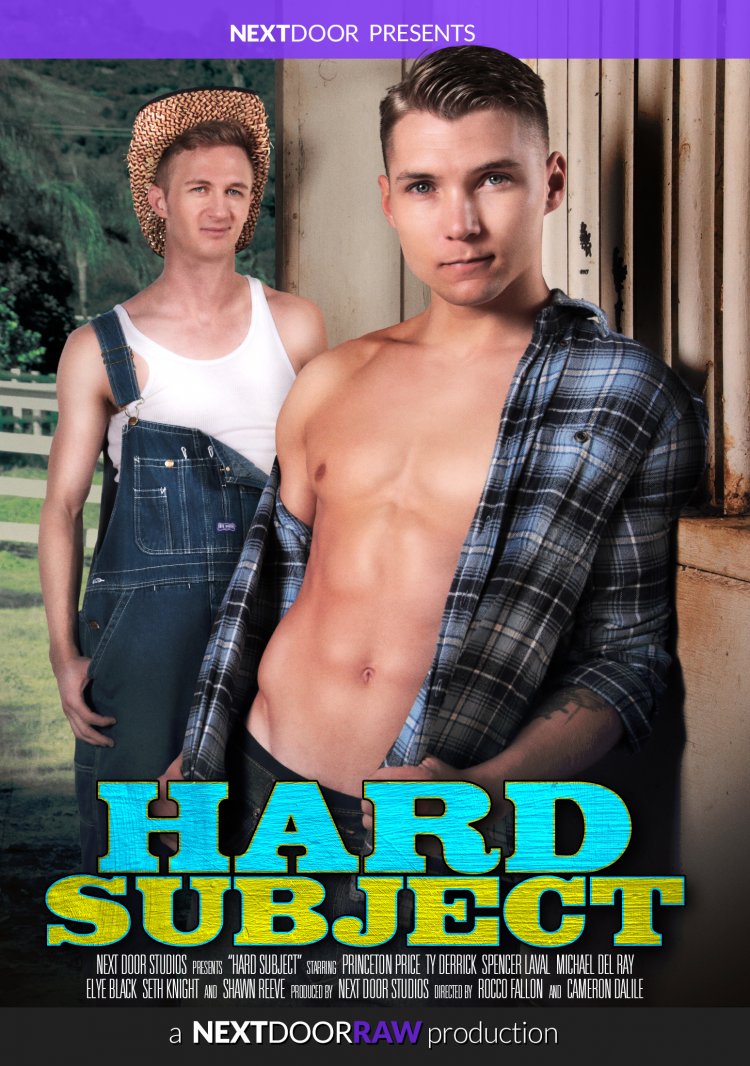 Ty Derrick can tell that Princeton Price's mind is all over the place, and the main obstacle for him is that he needs to clear his head. He looks at the bulge in his pants and Princeton suddenly realizes which head Ty is referring to. Invited over for a supposed study session, Spencer Laval quickly finds the bulge in his pants getting tighter and tighter as good buddy Michael Del Ray works a banana in the kitchen. Ty Derrick isn't taking too much interest in the farm life, but when Elye Black shows him there's more than one way to get down and dirty on the farm, he begins to see the appeal. When Seth Knight discovers what Shawn Reeve is hiding, it's no wonder heís in such a foul mood. He never realized Shawn was so into taking a dick, but now that he knows, he's ready to give him the real thing.
SCENE 1
SCENE 2
SCENE 3
SCENE 4
WATCH ON GAY HOT MOVIES
First Cums First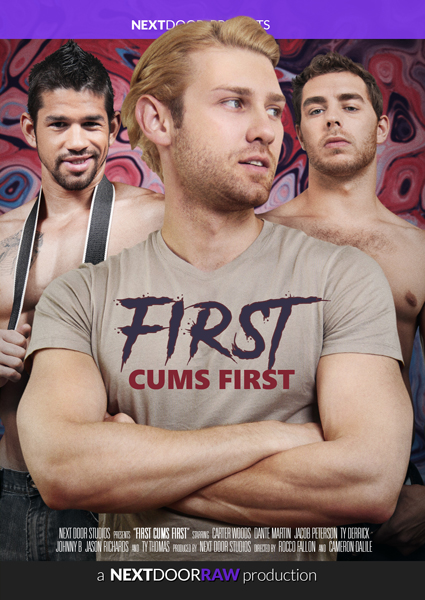 Carter Woods tells Dante Martin that he wants his ass before this other dude gets it. He laughs nervously, telling him he always does this, and Carter doesn't blink. Consistency is key, he says, pulling him closer. Realizing he won't take no for an answer, Dante relents as Carter begins to undress. Carter Woods was walking down the street when he notices a stranger spying on him from up above. Jacob Peterson invites him upstairs. Carter finds himself in Jacobís bedroom, laying him out on the couch. The action is unscripted and without a net, as studly Johnny B looks to have his way with long- legged Ty Derrick. Both guys push their boundaries on screen, as they take turns giving each other head, but the action ramps up when Johnny bends Ty over and begins to eat his ass. Ty Thomas standing in his living room, his first thought is that Ty is there to rob him. He takes Jason's long, thick cock in to his mouth as Jason gets hard. Ty works his balls and his partner realizes this may have been the best possible surprise he could've asked for.
SCENE 1
SCENE 2
SCENE 3
SCENE 4
Brothers in Bed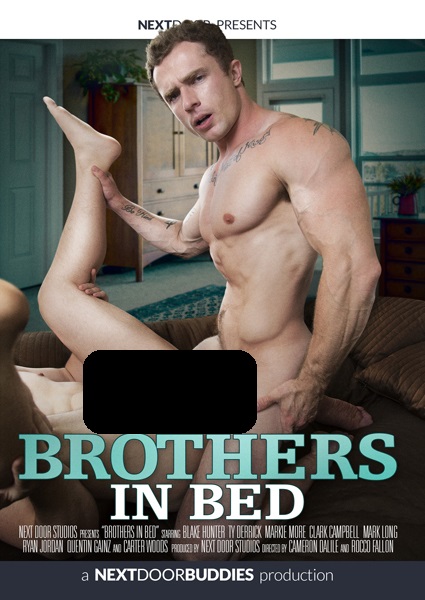 Ty Derrick asks to borrow step-brother Blake Hunterís iron but he looks a little too long at his ass. Blake turns out asking him if thereís anything else he wants and Tyler replies yes. Blake shows him all the ins and outs of the ol' in and out, as he sucks Ty off and offers up his ass. When Markie More finds out roomie Clark Campbell has been invited to an orgy, he wonders if heís ready. Clark turns and sees the intent in his eyes so Markie throws him onto the bed, going down on him instantly. As Ryan Jordan unzips Mark Long's pants revealing his giant cock, heís in awe of just how big it looks in person. He tentatively tries to take all of it in his mouth but knows that Mark's hung like a horse and that it might be impossible. Quentin Gainz tells his buddy Carter Woods he'd like to go out but he just can't. Carter understands, and quickly knows how he can "help". He unzips his pants for him to take a deep dive face first, taking his dick deep into his mouth.
SCENE 1
SCENE 2
SCENE 3
SCENE 4