Diary of a Sex Addict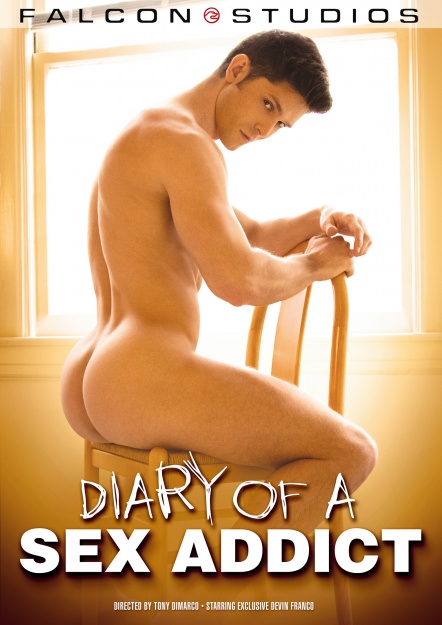 When you're addicted to sex, where and how you get it doesn't matter -- in public restrooms, the sex club, or even at home with a stranger off the street. Sit back and let award-winning director, Tony Dimarco, weave a tale of sex and desire with eight horny hunks that paint a tantalizing picture in 'Diary of a Sex Addict'. When Devin Franco and Jack Hunter catch each other's eye at the urinal, they hit the bathroom stall where they suck each other until both Devin's face and the floor next to the toilet get covered with jizz, only to find themselves sitting across from each other at a Sex Addicts Anonymous meeting with Colton Reece. Connecting on the street, Colton Reece and Casey Jacks can't contain their lust for each other and head up to Casey's apartment, where Casey's ass goes in the air and Colton accepts the invitation to fuck. Once Casey's hole is filled with a thick load, Colton eats his cum out of Casey and finishes the session off with a cum-filled kiss. Devin Franco leaves work to look at apartments with real estate agent, Mateo Fernandez. Devin makes his move, and soon Mateo's massive uncut cock is stretching Devin's ass. Hunter Smith can't keep his eyes off bartender Kurtis Wolfe and ends up taking his bare cock in the back of the bar. After his romp with the bartender, Hunter Smith leaves with Colton Reece and gets on his knees to service his massive dick before he bends over to let the stud stretch his ass. Later, Devin hits the local sex club and puts his ass in the air for any stranger to come by and plow him. Christian Finch and Colton Reece take turns on Devin's face and ass until they fuck him in an epic double penetration session. Crack open this seductive diary full of uninhibited desires and seedy hookups. It will have you wanting to write your own, 'Diary of A Sex Addict'.
SCENE 1
SCENE 2
Fucking Daddies
The thought of being taken by daddy turns you on, doesn't it? Or maybe fucking an older man makes your heart pound? Perhaps you're more the versatile type and prefer to flip fuck with a hot and sexy daddy? Regardless of what side of that cock you're on, we feel you. Guess we all have daddy issues to some degree. Lucky for you, we know what you need. We got your back with Dallas Steele, Jake Morgan, D. Arclyte, Alex Hawk, Mateo Fernandez, Brendan Patrick, Ray Diesel, Drew Dixon and Clay Towers. These fucking daddies and daddy fuckers are sexy and hot and will have you drooling, stiff and shooting multiple loads as they fuck. All hard, all raw and bareback, the way it should be...Fucking Daddies!
WATCH ON GAY HOT MOVIES
Sexual Healing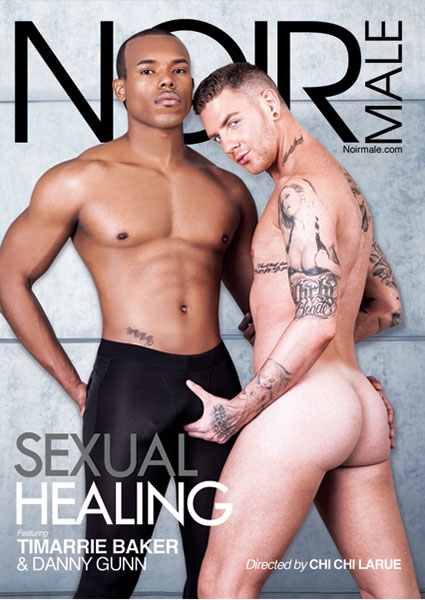 When Jackson Reed hears that hard-bodied Hollywood star (FlavaWorks Exclusive) DeAngelo Jackson's masseuse needs a replacement he jumps at the chance at giving him a rub down! He wants that big black cock deep inside him, but first, his hands want to explore every inch of the chocolate Adonis. Jackson can't get enough of DeAngelo's juicy ass, working the hot oil over the muscled stud, till he has to have a taste, rimming and devouring DeAngelo's asshole before the hard and horny DeAngelo takes charge filling Jackson's holes with his thick member. Check out these hot guys in a deep and penetrating massage, promising happy-endings covered in hot cum! Sexy tattooed stud Danny Gunn gets a private, at home yoga lesson from dark and delicious Timarrie Baker. Danny has been lusting after Timarrie's hard body and even harder cock since he first set eyes on him at the gym--craving the touch of Timarrie's strong hands and thickly muscled body leaves Danny wound tight and ready to explode with some fierce cravings for the sexy man's juicy ass. Danny needs his holes filled and wants every ounce of Timarrie's hot cum. When Mateo Fernandez is out of commission after a muscle injury stunning Max Adonis rubs him down, working his sore muscles. Relaxing Mateo with his gifted hands, Max has an even better way to heal his ache...All he wants is Mateo's thick cock and he won't stop until he gets exactly that! There is nothing like a Healing Touch and a hard dick to make everything better! Jay Austin fantasizes about gorgeous Remy Cruze, the guy he met at the pool one time. He plays it over and over again in his head while his dick begs to be worked over till exploding, with Rey's massive black cock deep inside his ass, stretching him to the point of orgasm. He can't get Remy out of his head and all he wants is to have him one more time, deep and hard, pumping him full of cum!
SCENE 1
SCENE 2
SCENE 3
SCENE 4