All Under the Table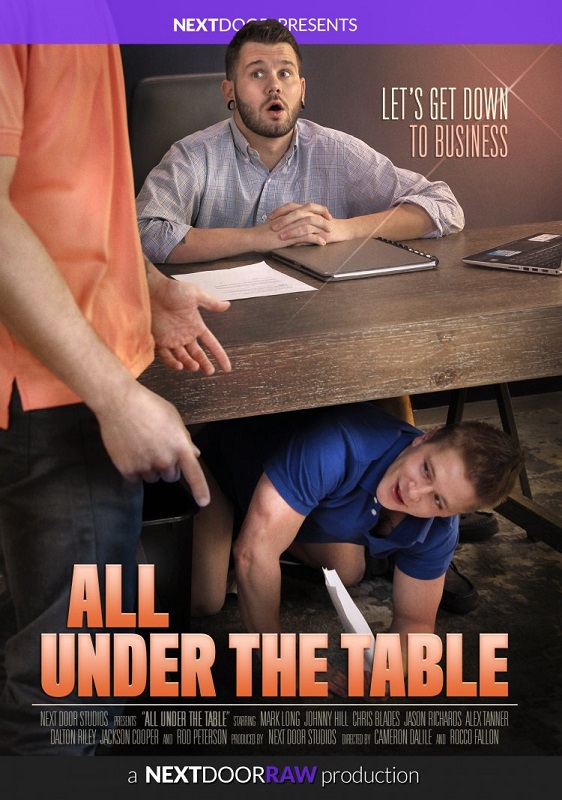 Johnny Hill recognizes that Chris Blades is a real go getter on his team. Moments later he's underneath Johnny's desk as the big boss man fills his hole with raw cock when fellow employee Mark Long bursts into Johnny's office unannounced. Alex Tanner quickly proves that he's comfortable in multiple positions, but what really impresses Jason Richards is that he seems to be unafraid of doing the hard work necessary to satisfy his duties. Jackson Cooper is aiming for the upcoming promotion. Dalton Riley closes his office door and throws him onto the table, stripping out of his clothes as Jackson shows him just how much he wants the job. Rod Peterson has an inclination that Jackson Cooper is just the guy for the job he needs done, and when Jackson wraps his lips around Rod's hard on, he realizes he's chosen correctly.
SCENE 1
SCENE 2
SCENE 3
SCENE 4
WATCH ON GAY HOT MOVIES
More Than Friends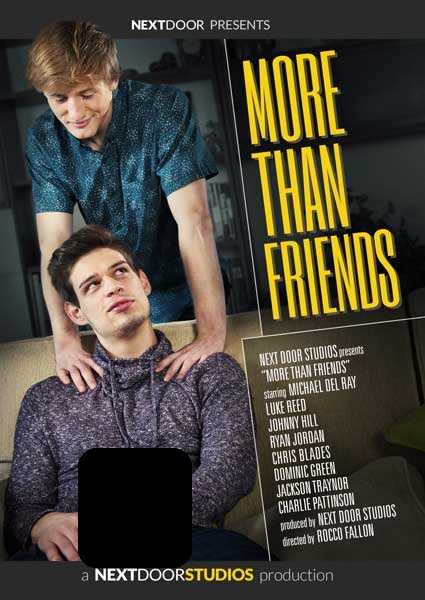 With the summer fast approaching,college buds Michael Del Ray and Luke Reed waste time at Luke's house and talk about their future. Both guys are considering different college paths, but the ultimate dream would be for both of them to head out to the islands to just surf the day away. Smiling at the thought, Michael tells Luke he actually has a pretty nasty injury from a run the other day and asks Luke for one of his famous massages. Luke agrees and begins to work on Michael's shoulder. As he leans back into it, Michael feels a protruding bulge in Luke's pants, and he laughs, asking Luke if he's hard. Luke is embarrassed and tries to play it off, but Michael is already reaching out to him and bringing his face in closer. They kiss on the sofa and quickly make their way to Luke's bedroom. Once there, Michael unleashes his giant cock as Luke takes it into his mouth hungrily. He gobbles up Michael's hard on and begs him to put it inside him. Michael obliges, piercing Luke's hole with his mammoth member, sliding it in and out of Luke's young hole. Picking up the pace, he begins to fuck Luke harder and harder, and Luke loves every minute of it. Michael flips Luke over onto his hands and knees and fucks Luke doggystyle as he gets close. With one last hard push, he's ready to nut, so he pulls out and blasts Luke's ass with his load, spraying his jizz all over Luke's back, then he flips Luke and begins to suck him off. Luke spits his nut all over Micheal's face, covering him with his load as the two of them laugh and agree this has to be part of the future plan.
SCENE 1
SCENE 2
SCENE 3
SCENE 4
Cheater's Karma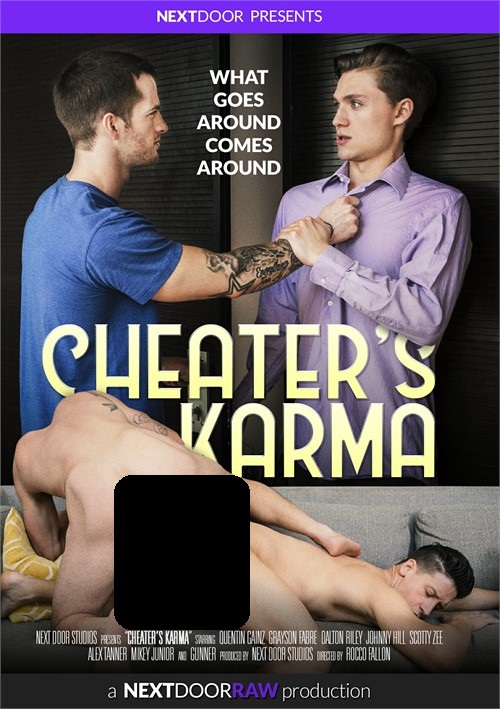 Disappointed because his boyfriend Grayson has to work, he now finds a stranger in his threshold and it's obvious that the guy at the door has been messing around with Quentin's man. With their girlfriends away, Johnny and Dalton decide to settle the bet. Are they as good in bed as the girls says? Stuck at a vacation rental, Scotty passes by his step-brother Alex's room and notices a dildo sticking out of his travel bag. When he wakes the next morning, Mikey's still crazy horny, and the bulge in Gunner's pants seems to indicate that he's needing some sexual release as well.
SCENE 1
SCENE 2
SCENE 3