Buddies Bustin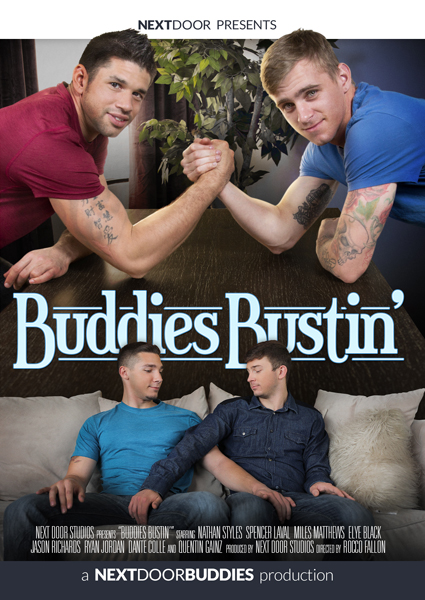 Nathan Styles suddenly has an insatiable urge to get a taste of what Spencer Laval is packing. As Spencer shifts the position of the screen they're watching, Nathan takes his chance, quickly wrapping his lips around Spencer's cock and downing it. Elye Black has asked buddy Miles Matthews if he can work a little bit of his massage magic. While Miles gives him his rub down, Elye gets a sensation in other areas of his body. He flips over and reveals his rock hard cock. As Jason Richards gives roomie Ryan Jordan another arm wrestling defeat, he whips out his big dick. Maybe next week Ryan will win, but for now, he had to pay the price for losing. When Dante Colle and Quentin Gainz come together, it's a feast for all the senses as both guys look good enough to eat. With all this eye candy, you can't blame these guys for wanting to have some fun together.
SCENE 1
SCENE 2
SCENE 3
SCENE 4
WATCH ON GAY HOT MOVIES
The Escape Room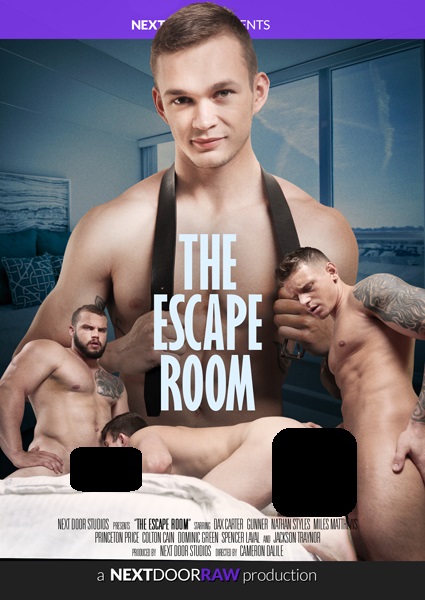 Nathan Styles and Gunner have to follow the clues to get out of the room, but instead, they decide they'd rather stay locked in together. When Dax Carter checks on them, he finds Gunner laying on the bed naked with his dick in Nathan's mouth. Princeton can't believe its Miles Matthews' first time. Boy sucks a dick like a natural, but what Princeton really wants to know is how he works it, so he mounts him and takes a ride on young Miles' magic wand. With the sorrow of a recent break-up, Colton Cain seeks solace from his buddy Dominic Green. Dominic has a pretty good idea of what they can do together. As Jackson Traynor sits in a familiar hotel room, he reminisces about an event he engaged in with Spencer Laval, on the bed behind him. He remembers every touch, every kiss, and every thrust of Spencerís lustful cock.
SCENE 1
SCENE 2
SCENE 3
SCENE 4