His Confession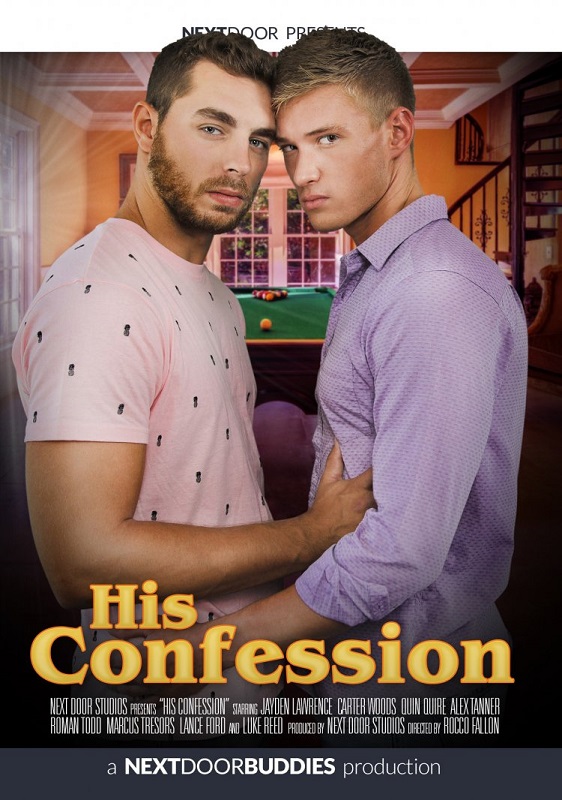 With Jayden Lawrence in front of him confessing, Carter Woods seizes the opportunity to express his lust for his friend. He seems nervous, even as Carter slowly seduces him out of his clothes and works his way down Jayden's body. Alex Tanner tells Quin Quire their last time was a one-time thing, but his eyes say something else. Quin throws him down on the bed as he rips off Alex's shorts and dives into his pink little hole face first. When Roman Todd feels eyes watching him, he notices Marcus Tresors, watching from behind a curtain. He throws the side of his tool and doesn't waste any time before finding its way into Marcus' mouth. After finding out his girlfriend is cheating on him, Luke Reed explains that if he and his girlfriend are done. He'd like to act on his feelings for Lance Ford. Lance gives him his first taste of dick and he is immediately hooked, realizing what he's been missing all this time.
SCENE 1
SCENE 2
SCENE 3
WATCH ON GAY HOT MOVIES
Brothers Like It Raw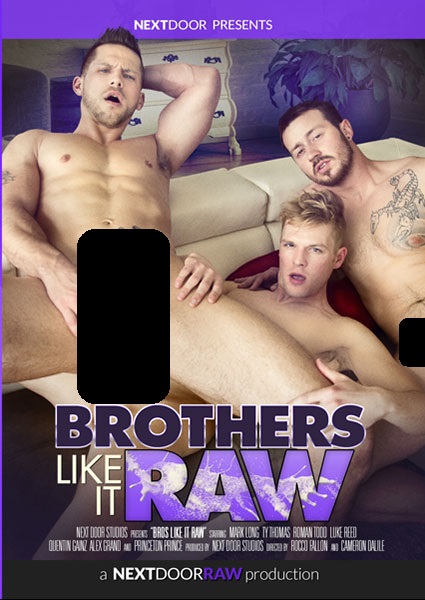 With his latest fuckbuddy set to come over later, Mark Long asks step-brother Roman Todd if he's interested in a little tag team action. Roman is always down but he asks him if his dude, Ty Thomas, will be into it. Mark tells Roman to just wait until they start and then to join in. So when he hears the sounds of pounding ass, Mark joins them in the action. Roman silently directs him to switch places. Finally home after a long day of running errands, Quentin Gainz and boyfriend Luke Reed barely make it to the sofa before their passion for one another explodes. Quentin throws Luke down onto the couch and they kiss long and hard as both of them clumsily work their way out of their clothing. After knicking the back while trying to give himself a haircut, Princeton Price asks roomie Alex Grand to do some damage control, but instead, he catches Alex checking him out in the mirror. Alex leads Princeton back to his room, deciding to let his hair down and follow his desires. They kiss hard and Princeton pushes Alex back onto the bed
SCENE 1
SCENE 2
SCENE 3
More Than Friends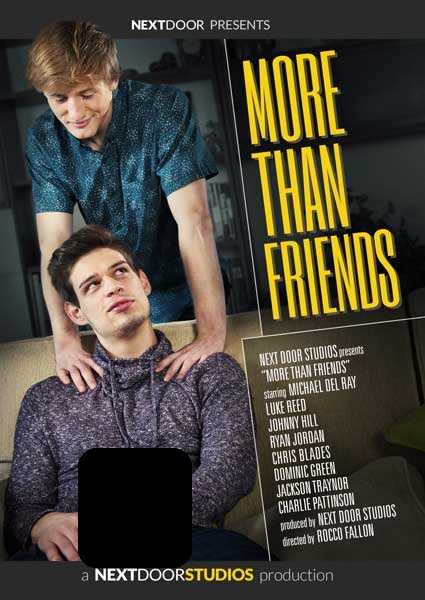 With the summer fast approaching,college buds Michael Del Ray and Luke Reed waste time at Luke's house and talk about their future. Both guys are considering different college paths, but the ultimate dream would be for both of them to head out to the islands to just surf the day away. Smiling at the thought, Michael tells Luke he actually has a pretty nasty injury from a run the other day and asks Luke for one of his famous massages. Luke agrees and begins to work on Michael's shoulder. As he leans back into it, Michael feels a protruding bulge in Luke's pants, and he laughs, asking Luke if he's hard. Luke is embarrassed and tries to play it off, but Michael is already reaching out to him and bringing his face in closer. They kiss on the sofa and quickly make their way to Luke's bedroom. Once there, Michael unleashes his giant cock as Luke takes it into his mouth hungrily. He gobbles up Michael's hard on and begs him to put it inside him. Michael obliges, piercing Luke's hole with his mammoth member, sliding it in and out of Luke's young hole. Picking up the pace, he begins to fuck Luke harder and harder, and Luke loves every minute of it. Michael flips Luke over onto his hands and knees and fucks Luke doggystyle as he gets close. With one last hard push, he's ready to nut, so he pulls out and blasts Luke's ass with his load, spraying his jizz all over Luke's back, then he flips Luke and begins to suck him off. Luke spits his nut all over Micheal's face, covering him with his load as the two of them laugh and agree this has to be part of the future plan.
SCENE 1
SCENE 2
SCENE 3
SCENE 4