Pranksters 4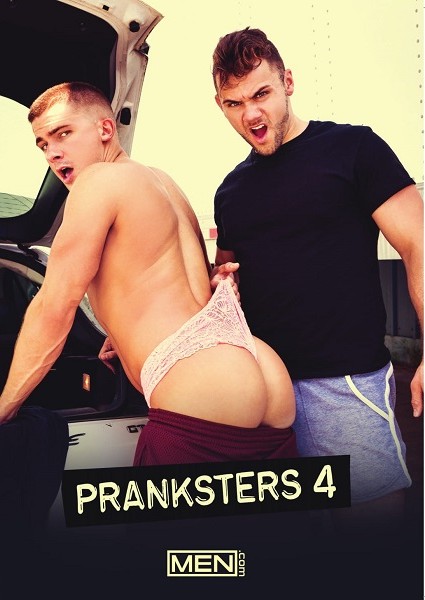 Dark-headed Pierre Fitch is filming good-looking Jake Porter while he pranks people by pretending he's jerking off. Tattooed cutie Theo Ross was actually fooled, and whipped out his thick cock right there in the park! Chiselled Jake brings athletic Theo back home for some fun, and invites his cameraman, slender Pierre to put down the camera and join in with his delicious meaty dick. Attractive, muscular Dante Colle masterminds a prank where he asks guys for help with his flat tire, but they ask if he has a spare tire, he opens his trunk and shoves the person inside! They drive around for a bit before Dante sets them free, capturing their reaction on film. All of his victims run away as soon as they're set free, except tall, lean Kit Cohen, who strips down naked, and spreads his ass cheeks wide open while he waits for tattooed Dante to pop the trunk open. Dante is definitely surprised at this sight, and he doesn't decline blue-eyed Kit's request to plough into his hole with his big dick. On episode 13 of Pranksters, muscular Blaze Austin is giving his victims serious wedgies! Everything is going his way until he ends up on chiselled hunk Jake Porter, who happens to be wearing lacy, pink panties! Brown-haired Blaze jumps back, but he's actually turned on, and follows Jake back home so he can get up close and personal. Athletic cutie Jake Porter joins the list of pranksters, and brings the games to the gym! He's asking hot guys to help him with his weights, but when they spot him, his butt plug falls out! Most of the guys run off, but not blond-haired stud Blake Ryder. He doesn't care about the butt plug, and instead wants to plug his tight hole with his eager, hung and very big dick.
SCENE 1
SCENE 2
SCENE 3
SCENE 4
WATCH ON GAY HOT MOVIES
Attack of My Clone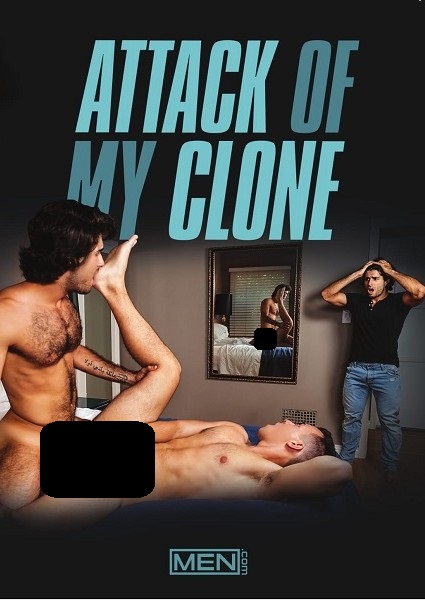 Adorable hunk Jake Porter clones himself so he can skip doing housework and surprises his dark-haired, tattooed and muscular partner, Ryan Bones, who comes home to find his clone sitting on the couch. He's really shocked that the clone looks exactly like Jake; the same toned body, bubble butt, and big dick! Jake leaves to go shopping, and Ryan heads to the shower where Jake's clone follows him in to help get him cleaned up. Ryan's uncut cock hardens at the thought of fucking Jake's clone as he directs him into the bedroom. While the clone is slobbering all over Ryan's cock, Jake returns, and he's quite upset. The clone runs off and Jake shows Ryan that no one can ever replace him; not even himself! Dark and handsome Diego Sans just finished a masturbation session and left his cum soaked underwear on his bed whilst he showers. Brown-haired David Blake sneaks in and gets a sample so he can clone the Brazilian hunk. Happy and horny with his new cloned mate, muscular David brings him into the bedroom for some fun. Hairy Diego sucks on his thick cock until David is ready to return the favor before mounting Diego's meat stick. Will the real Diego find out? Athletic hunk Theo Ross just broke up with his sexy boyfriend, William Seed, and he's already missing his ripped body and thick, uncut cock. He has the brilliant idea to create a clone of his ex, and he's overjoyed when he gets an exact replica! He doesn't waste any time testing out the goods, and sampling his new cock via both of his wet holes. Blond-haired cutie Colton Grey can't get enough of his hunky, athletic beau Paul Canon, but Paul has other things to take care of and needs some alone time. Colton is totally oblivious to the fact that Paul has a clone, and so Paul instructs his clone to take his place, and fuck Colton exactly the way he likes it. Colton definitely won't be able to tell them apart once he's being deep dickedid decides to send his clone to the porn shoot so he can kick back and relax, but quickly realizes that if his clone sucks dick better than he does… he might be out of a job!
SCENE 1
SCENE 2
SCENE 3
SCENE 4
WATCH ON GAY HOT MOVIES
Virtual Fuck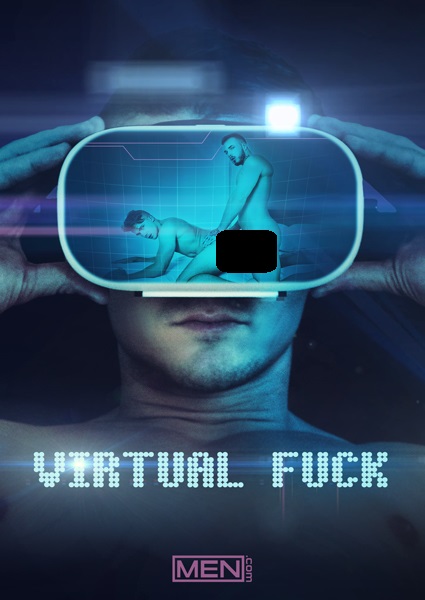 Athletic stunner Jake Porter can't wait to get his virtual reality glasses on so he can masturbate to knockout Theo Ross who's toned and tattooed frame appeals to him in every way. The brown-haired cutie starts by giving his virtual partner a blowjob that leads to Theo spreading his bottom and pile driving his big dick into Jake as deep as he can; leading him to bust a load all over himself! Who knew a virtual fuck could be so satisfying? Athletic JJ Knight and his boyfriend, blond-haired Justin Matthews are enjoying a sex-filled, fun night with their new virtual reality goggles. Tattooed JJ wanted to try something new and wears the VR goggles while he's having sex with Justin, but with the VR on, he's actually fucking buff babe Pierce Paris! He enjoys the view while getting a slobbering blowjob for his huge, thick, hung cock until he's ready to slide inside a tight hole. Ripped stud D.O. is feeling horny, and decides to get off with his virtual reality goggles. He gets extra hot and bothered as beefy beau William Seed appears naked in front of him with his big, uncut, erect cock. He takes in William's virtual cock and slobbers all over it. Meanwhile, his roommates return home and catch him in the act so they get comfy to watch as the whole session plays out. D.O. undoubtedly has the best masturbation session he's ever experienced.
SCENE 1
SCENE 2
SCENE 3