All Under the Table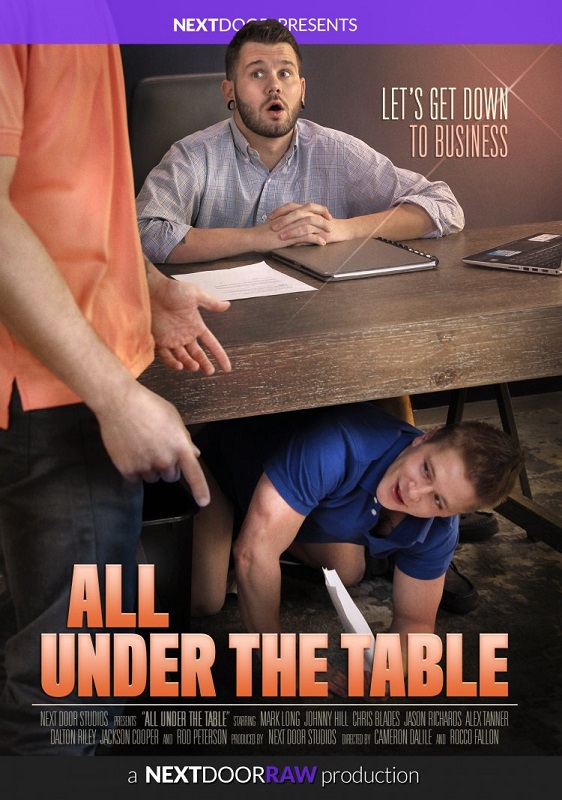 Johnny Hill recognizes that Chris Blades is a real go getter on his team. Moments later he's underneath Johnny's desk as the big boss man fills his hole with raw cock when fellow employee Mark Long bursts into Johnny's office unannounced. Alex Tanner quickly proves that he's comfortable in multiple positions, but what really impresses Jason Richards is that he seems to be unafraid of doing the hard work necessary to satisfy his duties. Jackson Cooper is aiming for the upcoming promotion. Dalton Riley closes his office door and throws him onto the table, stripping out of his clothes as Jackson shows him just how much he wants the job. Rod Peterson has an inclination that Jackson Cooper is just the guy for the job he needs done, and when Jackson wraps his lips around Rod's hard on, he realizes he's chosen correctly.
SCENE 1
SCENE 2
SCENE 3
SCENE 4
WATCH ON GAY HOT MOVIES
Cum In
Mason Williams has been down in the dumps all day, but roomie, Ty Mitchell thinks he knows a way to cheer him up. Working his way down Mason?s body with his mouth, he slowly begins to tongue at his dick. He takes it like a champ. When Dax Carter checks on Jackson Cooper, he finds him struggling to movie his bed. Jackson tweaks a muscle in his back so Dax tells him to take off his shirt and begins to rub his aching back. The bulge in his shorts grows harder as Dax lays Jackson?s half-naked body on the bed. Quentin Gainz and new boy toy Trevor Laster are stripped to nothing but their denim as they explore each other?s bodies. Trevor downs Quentin?s cock while he alternates between Trevor?s balls and his hole. Gunner, Ryan Jordan & Scotty Dickenson are ready for intense action. Laid out on the bed, Ryan sucks Gunner off while Scotty does the same to Ryan.
SCENE 1
SCENE 2
SCENE 3
SCENE 4
Boyfriend Swap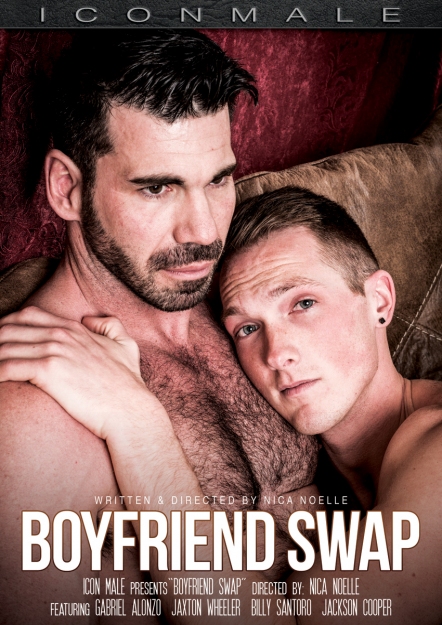 Sex crazed muscle man Billy Santoro asks shy, sensitive boyfriend Jackson Cooper if he wants to spice up their sex life by going to a swinger's club. Jackson is offended, but when he meets gorgeous European Gabriel Alanzo at the club, he has a change of heart. Meanwhile, Jaxton Wheeler takes Billy to a motel for a session of sweaty, hairy, muscle sex that leaves Billy doubting his relationship with Jackson. With explosive, real orgasms and passionate, authentic sex scenes, Boyfriend Swap looks at the pleasures and pit falls of sexual exploration.
SCENE 1
SCENE 2
SCENE 3
SCENE 4