Make It Last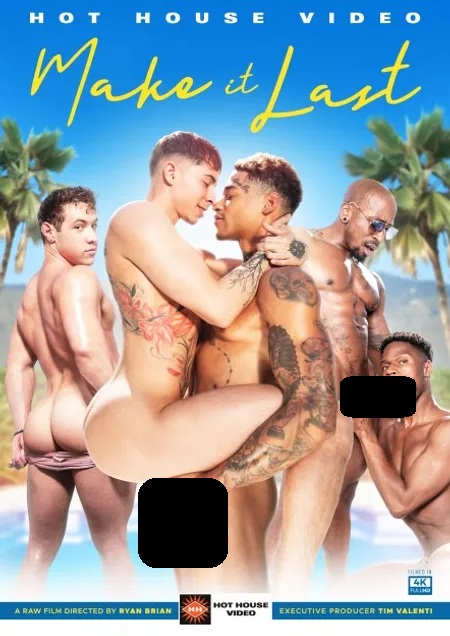 WATCH NOW
Summer comes and goes, so when the rays start beating down on you and the smell of summer lovin' fills the air, just be sure to 'Make It Last'. No one knows this better than director Ryan Brian and this pack of ten sun-drenched studs that are heading to Southern California to unwind and unload for the season. Vincent O'Reilly and Sonny Blonde start off their marathon of relaxation and ejaculation with a round of putt-putt before making time for some butt-butt backyard barebacking. Then, Carter Collins has his own summertime fun by teasing hung top Jordan Starr with his plump peach all while ripped jock Kyle Fletcher sets his sights on topping the smooth hole of Dean Young. Max Konnor is the next big dick muscle man to enjoy some leisurely lounging as he downs an ice-cold beverage and Isaiah Taye downs his 10-inch cock. Later that same night, Trevor Brooks attempts to bury himself in a book, but after a change of plans, is instead burying himself in the hungry hole of Jackson Bell to mark the end of a perfect summer day...
SCENE 1
SCENE 2
SCENE 3
The Dick Down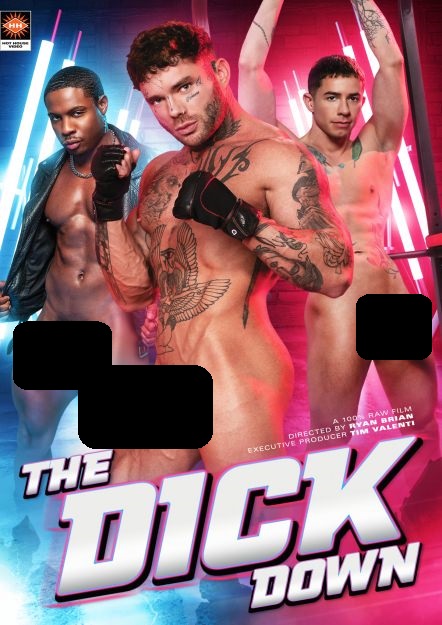 WATCH NOW
Got bulging muscles? An open hole? Is your cock throbbing? Then you're primed and pumped for 'The Dick Down'. Director Ryan Brian returns to Hot House with a pack of eight bareback jocks who are always ready to dominate their gym mates at a moment's notice. Joel Hart is the perfect example as he finishes his workout and instructs stranger Vincent O'Reilly to service his uncut rod in the vacant gym. The tattooed Adonis furthers his quest to 'Dick Down' everyone in sight as he heads to the locker room and creams the smooth cheeks of a freshly showered Kane Fox. In the private residence of DeAngelo Jackson, cute twink Cyrus Stark is helping the bodybuilder unwind with a deep massage, but selfishly, he's really looking for a chance to rub down DeAngelo's oversized muscles and ride his hard cock. The action continues back at the gym where Vincent O'Reilly and Trevor Brooks, wearing nothing but their musky jockstraps, break a sweat by flip-fucking and using nearby gym equipment as their own personal fuck machines. Meanwhile, icy water pours over Jackson Bell as he busts open his soaked hole for muscle god Kyle Fletcher in the shower..
SCENE 1
SCENE 2
SCENE 3
SCENE 4
SCENE 5
Trade Show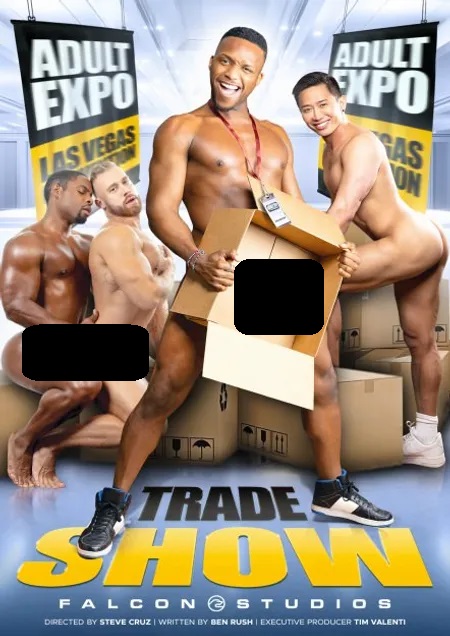 WATCH NOW
It's all hands on dick when it comes to pulling off the perfect 'Trade Show', so roll up your sleeves and put some sweat into it! Gorgeous stud Cade Maddox and hot co-worker Kyle Fletcher are the first of their team to arrive in Las Vegas for the annual Adult Toy & Novelty Show. Employed by the world's top manufacturer of pleasure products, the two marketers know a thing or two about stiffening cocks and filling holes. And, by sharing hotel rooms, they're always able to test out the merchandise -- and each other. Handsome and thick-dicked Andre Donovan and insatiable bottom Jkab Ethan Dale have a similar work ethic, always going the extra distance for continued professional success. In fact, they head right from the airport to the back entrance of the company's trade booth to check out both the signage and the stock of promotional giveaways before checking out each other. Back at the hotel, superstar staff members DeAngelo Jackson and Brogan have checked-in to their shared room, giving them the opportunity to fuck bareback, swap cum and rest up for the busy couple of days ahead. But who says hard work doesn't pay off? Formidable company CEO Sean Xavier is always eager to show his nine inches of appreciation to full-time assistant Kane Fox, who's also invited twunky project coordinators Vincent O'Reilly and Grant Ducati over to help keep the boss-man happy.
SCENE 1
SCENE 2
SCENE 3
SCENE 4
SCENE 5