Sex Crazed Men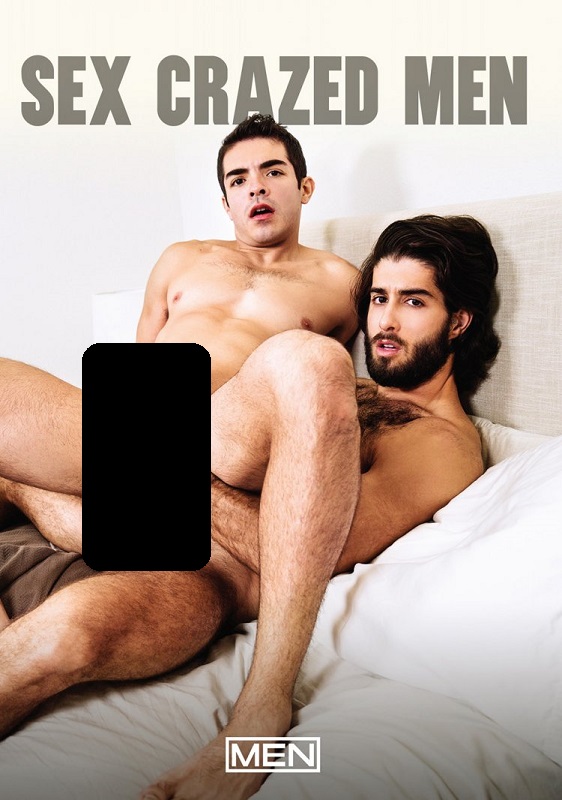 Hard and sex crazed, these studs wil never stop! See these men in action!
SCENE 1
SCENE 2
SCENE 3
WATCH ON GAY HOT MOVIES
The Longest Erection of My Life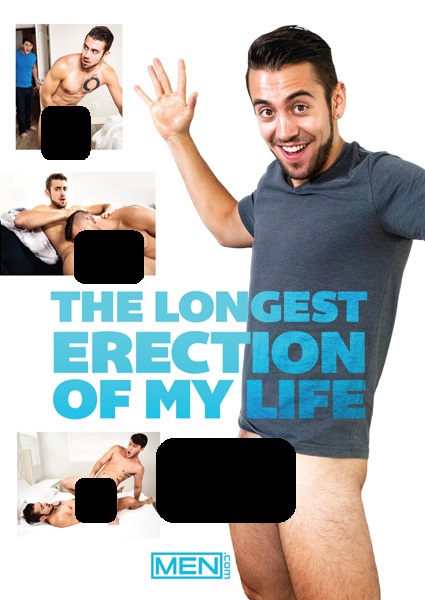 Tattooed hunk Dante Colle can?t seem to get a boner long enough to masturbate, but when he finally does get it up, he gets comfortable and starts masturbating the day away. Athletic cutie Shane Jackson just happened to be walking by his window and sneaks into the house to get an up-close-and-personal show. Dark-haired Dante is stunned to see him, but he's excited to bust another nut. Adorable, fit Dante Colle has been having a hard time getting it up so when he finally got that erection going, he was more than happy to jerk off multiple times before heading into work. The only problem is his boner just wouldn?t go away! Luckily, athletic, brown-haired Paul Canon returns home just in time to help him finally bust a nut with a proper blowjob, and some ass pounding that will hopefully fix his long-standing erect, cock! Tattooed, hunk Dante Colle still can?t get rid of his everlasting erection, and he has a birthday party to attend. What is he going to do? He decides to stuff it in his pants and heads out. Once there, the guys notice something is off with Dante, and begin probing him until his rock hard, hung cock is revealed. Atheltic Cazden Hunter, blond-haired Colton Grey, muscular Dominic Pacifico and chiseled Marcus Tresor all have one thing in mind now, and that?s to get the party really started with some hot group sex.
SCENE 1
SCENE 2
SCENE 3
WATCH ON GAY HOT MOVIES
Attack of My Clone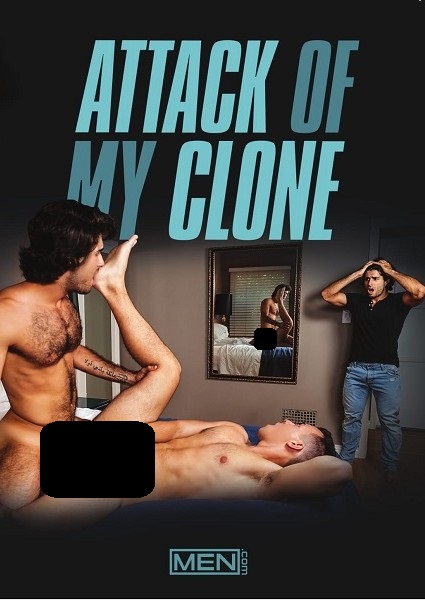 Adorable hunk Jake Porter clones himself so he can skip doing housework and surprises his dark-haired, tattooed and muscular partner, Ryan Bones, who comes home to find his clone sitting on the couch. He?s really shocked that the clone looks exactly like Jake; the same toned body, bubble butt, and big dick! Jake leaves to go shopping, and Ryan heads to the shower where Jake?s clone follows him in to help get him cleaned up. Ryan?s uncut cock hardens at the thought of fucking Jake?s clone as he directs him into the bedroom. While the clone is slobbering all over Ryan?s cock, Jake returns, and he?s quite upset. The clone runs off and Jake shows Ryan that no one can ever replace him; not even himself! Dark and handsome Diego Sans just finished a masturbation session and left his cum soaked underwear on his bed whilst he showers. Brown-haired David Blake sneaks in and gets a sample so he can clone the Brazilian hunk. Happy and horny with his new cloned mate, muscular David brings him into the bedroom for some fun. Hairy Diego sucks on his thick cock until David is ready to return the favor before mounting Diego?s meat stick. Will the real Diego find out? Athletic hunk Theo Ross just broke up with his sexy boyfriend, William Seed, and he?s already missing his ripped body and thick, uncut cock. He has the brilliant idea to create a clone of his ex, and he?s overjoyed when he gets an exact replica! He doesn?t waste any time testing out the goods, and sampling his new cock via both of his wet holes. Blond-haired cutie Colton Grey can?t get enough of his hunky, athletic beau Paul Canon, but Paul has other things to take care of and needs some alone time. Colton is totally oblivious to the fact that Paul has a clone, and so Paul instructs his clone to take his place, and fuck Colton exactly the way he likes it. Colton definitely won?t be able to tell them apart once he?s being deep dickedid decides to send his clone to the porn shoot so he can kick back and relax, but quickly realizes that if his clone sucks dick better than he does? he might be out of a job!
SCENE 1
SCENE 2
SCENE 3
SCENE 4
WATCH ON GAY HOT MOVIES