Raw Nature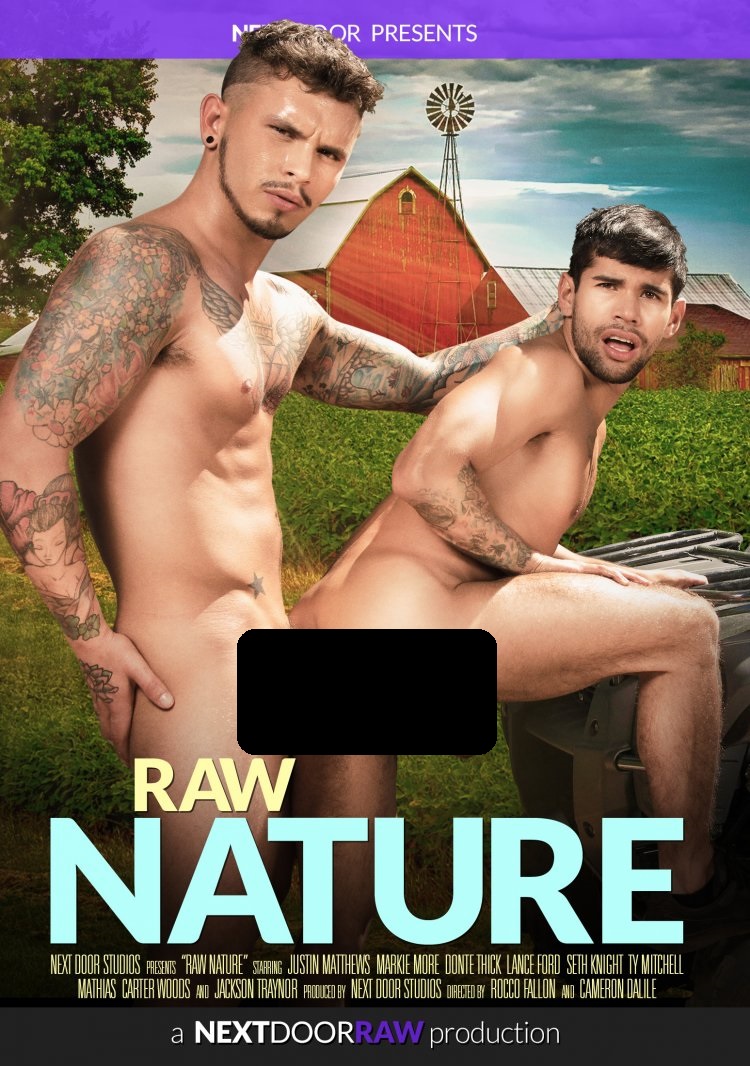 Justin Matthews can feel Markie More eyeing him up and down. Markie leads him over to a cabana where he shows Justin what he?s capable of, deep throating his dick. Donte Thick escorts Lance Ford to a part of the preserve that isn't off limits, and then shows him just how liberating it can be to get back to nature, as the two of them strip down. After a long day of searching trails on the quad, Seth Knight and Ty Mitchell are ready for a private ride. Seth is one step ahead of Ty and has already started stripping Ty out of his shorts. Mathias, Carter Woods and Jackson Traynor have a regular routing on the weekend of getting together and banging each other out, and this weekend is no different, as they take turns sucking each other off.
SCENE 1
SCENE 2
SCENE 3
SCENE 4
WATCH ON GAY HOT MOVIES
Room 106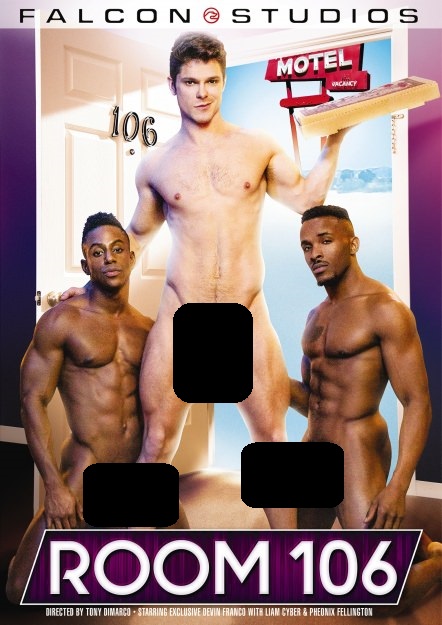 Have you ever wondered what happens in a hotel room before you check-in? If the walls of your hotel room could talk, what sordid stories would they tell? When 11 horny studs arrive in 'Room 106', a seemingly random hotel room off the beaten path, they find themselves breeding holes raw and sucking huge cock. Join award-winning director Tony Dimarco and his all-star cast of men who pass through this otherwise plain hotel room, but leave having had unique, mind-blowing, intensely sexual experiences. Strangers Jay Dymel and Pierce Paris are forced to share a room when their flights are canceled, which results in Jay taking Pierce's massive cock bareback. After a long day at work, Nic Sahara and Roman Todd get some relief by barebacking each other in the room all night. Cazden Hunter sets up an anonymous hookup in his lodging where Jack Hunter stops in to fuck his smooth ass raw. Mormon Elders Zander Lane and Justin Matthews explore the curiosities of their impure thoughts resulting in the ultimate sin. When Pheonix Fellington and Liam Cyber don't have enough money to tip pizza boy Devin Franco, the duo decide to slide their bare tips into his hole instead. Stop in and take a visit in 'Room 106'. If the walls could talk, imagine all the stories they would tell.
SCENE 1
SCENE 2
SCENE 3
SCENE 4
SCENE 5
Dicked Down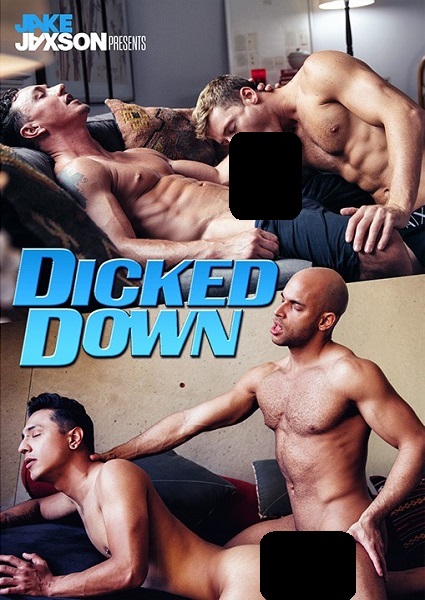 Taylor Reign likes passionate sex, spiced with a little roughhousing and once again he finds common ground with a fellow Cockyboy, the more dominant Justin Brody. They share similar ideas about what roughhousing means to them?and you see that it does not just talk! Cade Maddox returns and he's happy to be back in more ways than one! His face lights up when sharing some personal news, in which CockyBoys played a major role. AND, and he's eager to show a different side of himself with sexy Justin Matthews, someone who would be Cade's type...if he had one. Mateo Vice is one very happy guy! He gets to have a scene with Sean Zevran, to whom he's been fantasizing about ever since he started watching porn. Canadian hottie Nikko Russo makes his CockyBoys debut helping to re-create Cory Kane's nighttime sex fantasy!
SCENE 1
SCENE 2
SCENE 3
SCENE 4
WATCH ON GAY HOT MOVIES