Fathers & Sons 6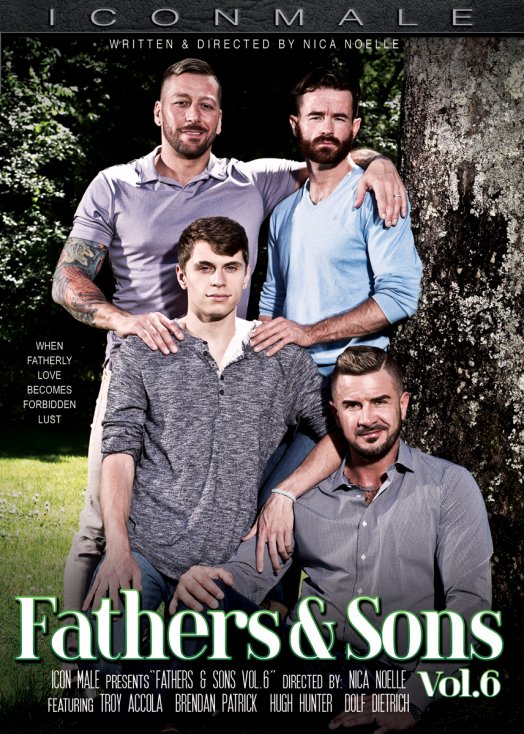 Dolf Dietrich is about to meet his adult son (Brendan Patrick) for the first time, and his husband (Hugh Hunter) is supportive of the reunion. But there's an instant, unexpected attraction between sultry, bearded Brendan and older, muscular Hugh, and Dolf picks up on the sexual tension -- and he doesn't like it. Meanwhile, Hugh's hot teen son (Troy Accola) also wants Brendan, and hooks up with his older 'brother' after a night of drinking and partying. Will this so-called happy reunion tear Dolf's new, happy family apart? Secrets abound in the latest episode of this hit series from Icon Male.
SCENE 1
SCENE 2
The Therapist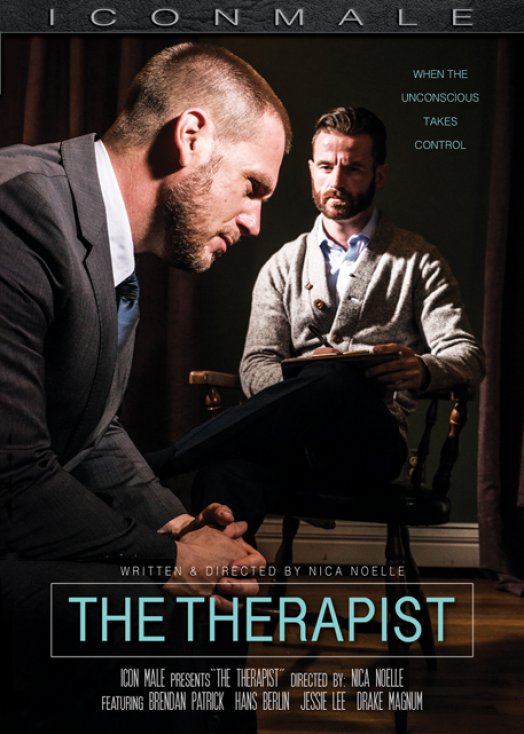 Psychotherapist Brendan Patrick is treating closeted patient Hans Berlin, a hot, middle aged daddy who is cheating on his wife with a series of younger men. But while Brendan plays the reasonable, stable therapist by day, by night he fantasizes about hot Hans' risky life of forbidden pleasure. What latent desires does the doctor's own subconscious hold? The line between fantasy and reality becomes perilously blurred in this twisted tale of secret lust. Starring Brendan Patrick, Hans Berlin, Jessie Lee and Drake Magnum.
SCENE 1
SCENE 2
SCENE 3
SCENE 4
Hangin' Hardcore
'Hangin' Hardcore' suspends belief of just how far these four hot studs will go to get off. Filled with BDSM, toys and intense, hardcore play, 'Hangin' Hardcore' delivers extreme fetish fantasies that won't leave you hanging. Tom Moore directs four men who get inverted and let loose all of their sexual inhibitions in anything-goes action. Brandon Moore suspends his sub for an acrobatic 69 session before releasing him and destroying his hole. Get your fetish on and gear up for the serious, no-holds-barred action in 'Hangin' Hardcore'.
SCENE 1
SCENE 2
SCENE 3
SCENE 4