Raw Is Best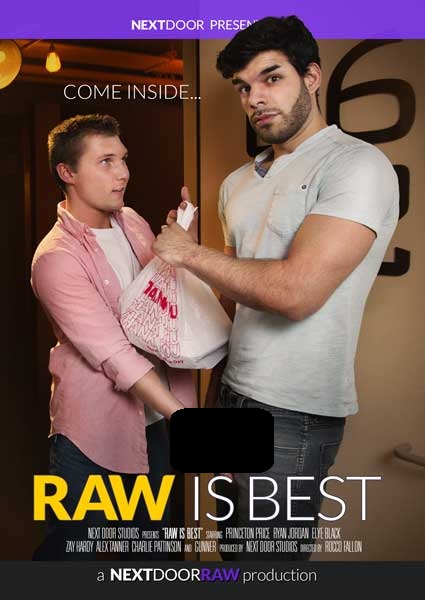 Princeton Prince questions Ryan Jordan?s loyalty when he sees him using a Fleshjack. His roommate lets him give him a hand, but Princeton wants more. He falls to his knees for a little oral pleasure. Zay Hardy ordered Chinese, but he quickly realizes he?s gotten more. Elye Black wastes no time seducing Zay with his bubble butt. Zay?s appetite shifts from food to sex. When he comes home, Charlie Pattinson finds Alex Tanner nose deep in his underwear. He proceeds to take care of Charlie?s needs by drowning his cock in his mouth. Internet hookups are a regular thing for Elye Black, but for Gunner, is it the only way he feels comfortable. Today is Elye?s lucky day, he can?t wait to get inside Gunner?s perfect ass.
SCENE 1
SCENE 2
SCENE 3
SCENE 4
More Than Friends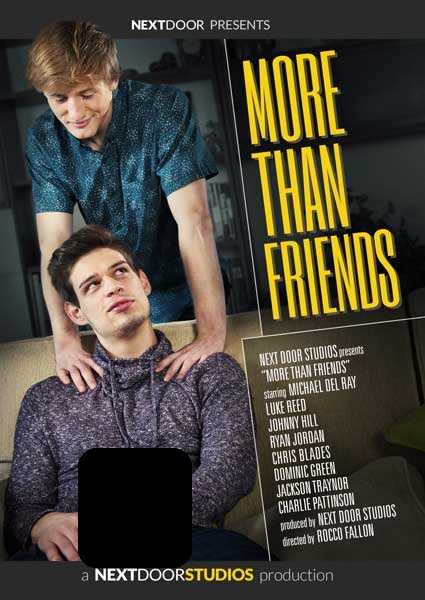 With the summer fast approaching,college buds Michael Del Ray and Luke Reed waste time at Luke's house and talk about their future. Both guys are considering different college paths, but the ultimate dream would be for both of them to head out to the islands to just surf the day away. Smiling at the thought, Michael tells Luke he actually has a pretty nasty injury from a run the other day and asks Luke for one of his famous massages. Luke agrees and begins to work on Michael's shoulder. As he leans back into it, Michael feels a protruding bulge in Luke's pants, and he laughs, asking Luke if he's hard. Luke is embarrassed and tries to play it off, but Michael is already reaching out to him and bringing his face in closer. They kiss on the sofa and quickly make their way to Luke's bedroom. Once there, Michael unleashes his giant cock as Luke takes it into his mouth hungrily. He gobbles up Michael's hard on and begs him to put it inside him. Michael obliges, piercing Luke's hole with his mammoth member, sliding it in and out of Luke's young hole. Picking up the pace, he begins to fuck Luke harder and harder, and Luke loves every minute of it. Michael flips Luke over onto his hands and knees and fucks Luke doggystyle as he gets close. With one last hard push, he's ready to nut, so he pulls out and blasts Luke's ass with his load, spraying his jizz all over Luke's back, then he flips Luke and begins to suck him off. Luke spits his nut all over Micheal's face, covering him with his load as the two of them laugh and agree this has to be part of the future plan.
SCENE 1
SCENE 2
SCENE 3
SCENE 4
Weird Science: A Gay XXX Parody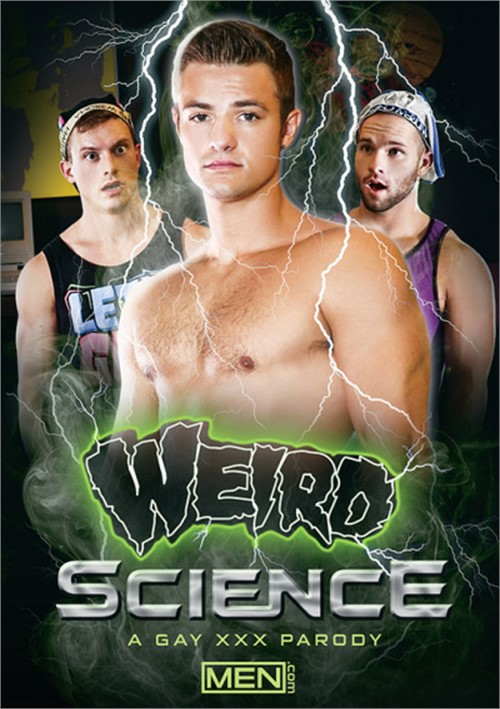 Luke Adams and Tommy Regan are determined to score with a hot guy. The only problem is these two dweebs have no game. Good thing the nerds have enough brains to create their perfect man for practice, in the form of Charlie Pattinson. It's rock, paper, scissors to see who gets him first: Tommy wins the round, with Luke going in next. The big school dance approaches but Luke is buggin' because his parents have grounded him. Charlie thinks he can smooth talk him out of this - but it doesn't go quite as planned. Charlie has no choice but to freeze Luke's parents, thus turning the boys on to one hot threesome.
SCENE 1
SCENE 2
SCENE 3