Raw Nature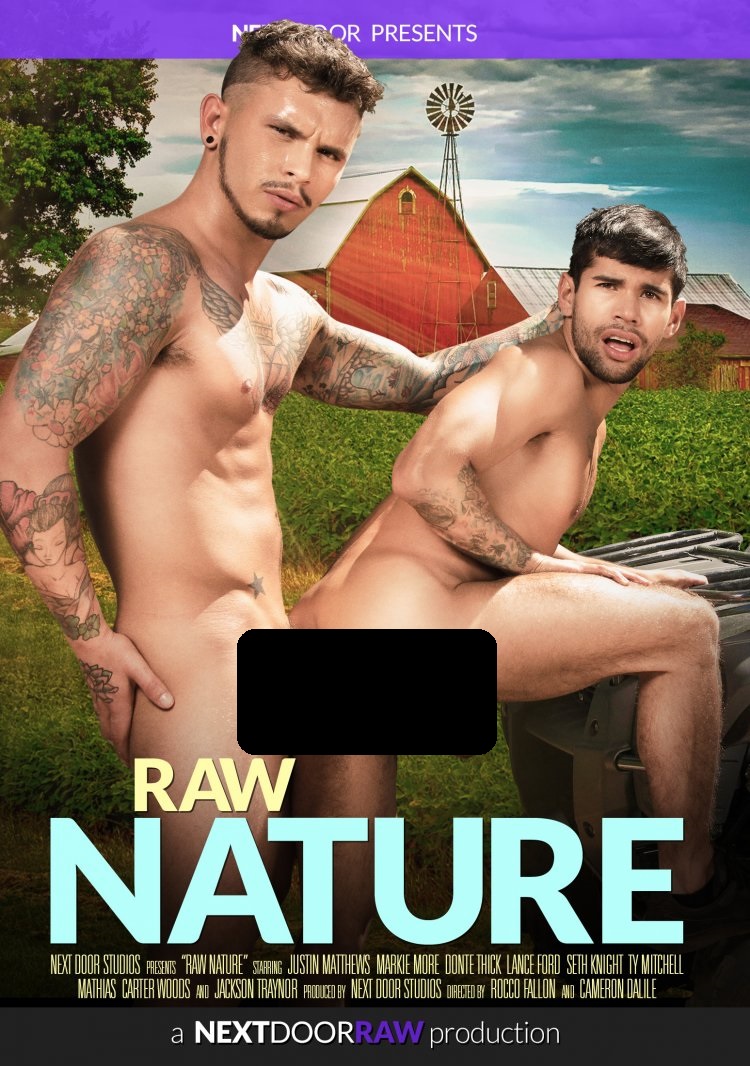 Justin Matthews can feel Markie More eyeing him up and down. Markie leads him over to a cabana where he shows Justin what he?s capable of, deep throating his dick. Donte Thick escorts Lance Ford to a part of the preserve that isn't off limits, and then shows him just how liberating it can be to get back to nature, as the two of them strip down. After a long day of searching trails on the quad, Seth Knight and Ty Mitchell are ready for a private ride. Seth is one step ahead of Ty and has already started stripping Ty out of his shorts. Mathias, Carter Woods and Jackson Traynor have a regular routing on the weekend of getting together and banging each other out, and this weekend is no different, as they take turns sucking each other off.
SCENE 1
SCENE 2
SCENE 3
SCENE 4
WATCH ON GAY HOT MOVIES
Bareback Army Grunts 5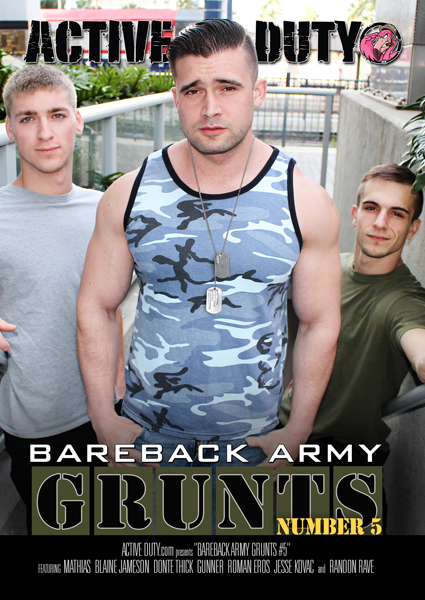 Donte Thick doesn't waste any time and right off the bat he has Mathias? big dick deep in his mouth. Mathias lets Blaine Jameson finish sucking his big hard dick and soon enough he is fucking Mathias tight little ass. Gunner don't waste anytime and goes straight for the bed where Roman Eros takes charge and begins sucking on his big uncut cock. Once he is nice and hard Roman pushes his legs up in the air and buries his face in his hole tongue fucking him. Randon Rave's cock becomes hard as a rock as he strokes his thick veiny meat. He has milky white skin and some red hair to boot. He loses himself in the moment as he grips his throbbing dick tugging it for us all to see. Jesse Kovac lies down on the bed with his legs spread stroking his hard cock. He just doesn't know when to stop or what speed he should be at as he uses his hand with a quickness.
SCENE 1
SCENE 2
SCENE 3
SCENE 4
WATCH ON GAY HOT MOVIES
Ambushed 9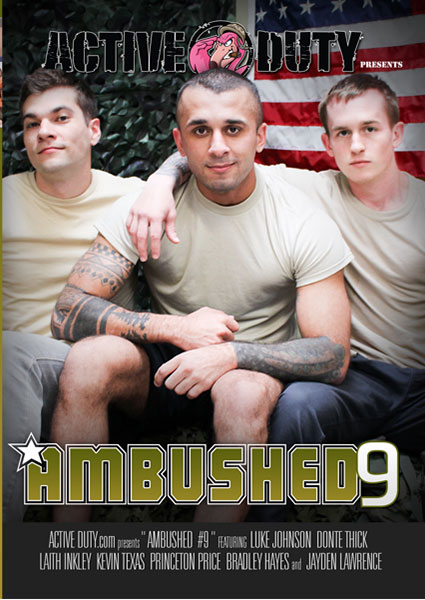 On his first time doing anything with another man, Luke Johnson lies down on the bed and Donte Thick pulls out his big hard cock right in front of his face. Luke loves it as he moans with pleasure getting finger banged in his tight eager hole. As each one becomes harder Princeton Price decides it?s time to begin the deep throating. He strokes his hard dick while sucking Kevin?s throbbing cock. Kevin Texas has his mouth full with Laith Inkley?s dick deep down his throat. Once the introduction is finished Bradley Hayes begins to take his clothes off revealing his thick cock. You can see his tight little hole as he strokes his big thick dick with his legs spread. Jayden Lawrence fit muscular thighs are firm as he stands tall stroking his throbbing dick for us. He masturbates all over the bedroom from the bed to standing positions.
SCENE 1
SCENE 2
SCENE 3
SCENE 4