Flipping Friends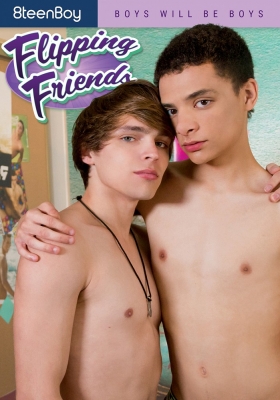 We've filled this flaming hot fuck flick with enough big dicked fan favorites to choke a horse.... hung hottie! Every creamy, cock slamming scene is a flip fuck fantasy cum to life, with versatile dudes giving, AND taking every incredible inch of their buddy's big, beefy, bareback bones!
SCENE 1
SCENE 2
SCENE 3
SCENE 4
SCENE 5
Summer Lovin'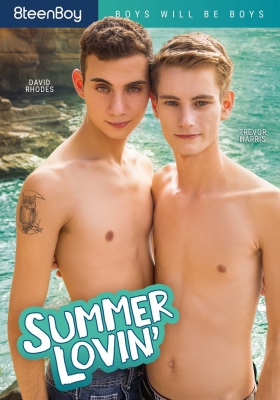 From the beach to the bedroom, these beautiful, barely legal boy's budding sexuality kicks into high gear during their summer break! Out of school and on the lookout for big dicked beach boys ready to bang, this assemblage of ass loving lads is only filled with young, carefree, condom free cock! They fuck and frolic in the summer sun with a cocky, cock hungry confidence that always culminates in bountiful, bareback butt loads of salty, white hot waves of orgasmic ecstasy. Hang ten with our most beautiful twinks during the season of their sexual awakening.
SCENE 1
SCENE 2
SCENE 3
SCENE 4
After School Special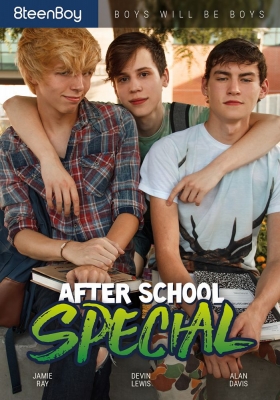 This fresh, young cock filled collection is absolutely busting at the seams with barely legal, ball slapping, bareback butt banging action from the finest young school boys on the planet! These sexy students hit the books, then hit their study buddies tight, young butts! Cock class is in session and these pupils with barely there pubic hair, have done some dirty homework and every one of them gets straight, HARD "D's!" Packed with five bareback scenes culminating in a three way cum soaked finale, this is one "After School Special" you won't want to miss!
SCENE 1
SCENE 2
SCENE 3
SCENE 4
SCENE 5