ReEnlisted 8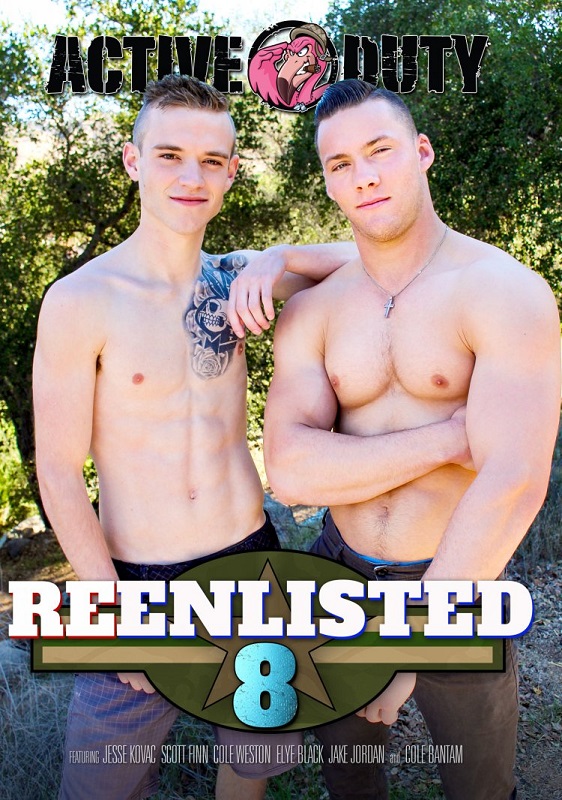 Scott Finn grabs Jesse Kovacís hard cock and puts every inch of it in his wet mouth. He takes it balls deep gagging on it making him tilt his head back in bliss. Jesse is enjoying the great blow job. Elye Black is rock hard and ready to roll so he decides to help out Cole Weston by sucking his cock and moments later Cole's cock is reaching up for the sky. Jake Jordan doesn't waste a moment and he's on our bed clothes off stroking his shaved hard cock. He loves to show off every inch of his throbbing dick. Cole Bantamís slender body and big thick cock is extremely nice to see. His young looks and smooth body shines as he grips his thick meat. He might be a little nervous but who isn't when their cock is out stroking for all to see.
SCENE 1
SCENE 2
SCENE 3
SCENE 4
WATCH ON GAY HOT MOVIES
Battle of the Bottoms 7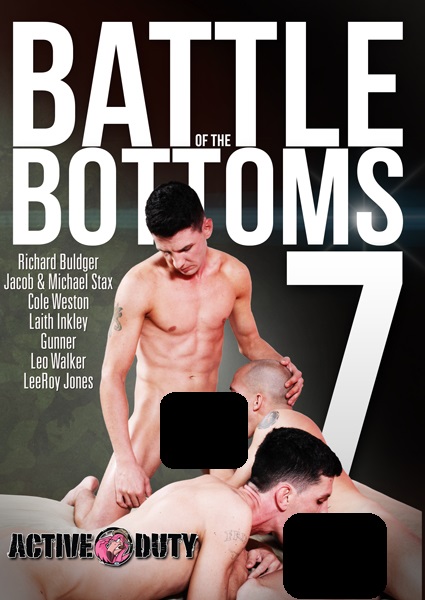 The brothers Jacob Stax & Michael Stax waste no time in getting Richard Buldger naked and stuffing their fat thick cocks down his throat. Richard is ready for the challenge and he doesn't mind heading into friendly fire. Without many words, Cole Weston, Laith Inkley & Gunner get straight to the point and begin to take their clothes off which leads them all into one nice 69. Gunner and Cole both fuck Laith's tight tanned ass making him squirm all over. Leo Walker is a very tall hunk of a man with amazing smooth dark skin. He has barely any hair on his sexy firm body and a perfect cock that's ready to test out an elite one day. LeeRoy Jones has to use two hands to keep that thick dick tamed while he strokes it. His balls twitch as now they are full and ready to explode like a loose grenade.
SCENE 1
SCENE 2
SCENE 3
SCENE 4
Ready to Attack 2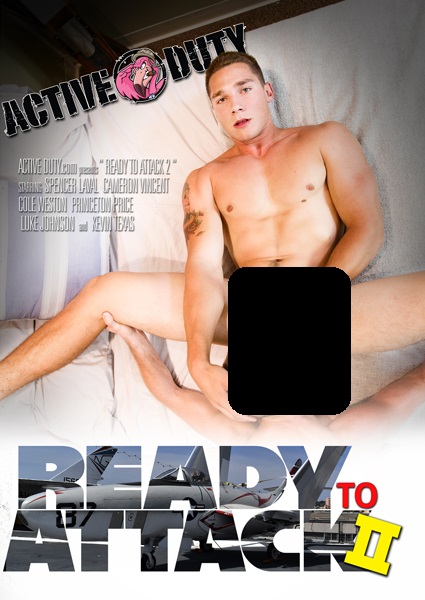 This is Cole Weston's first time with another man as they talk and stroke each other's cocks. Our soldiers become very comfortable while naked and letting each other play with their dicks. He gasps with amazement as Princeton Price deepthroats him balls deep. Cameron Vincent walks into the room and Dirk introduces the two. After the handshake, Cameron can't resist Spencer Laval's sexy body and he has him sit on the bed as he starts to suck him. Kevin Texas was eager to get it going so we let him have at it. He has smooth milky white skin with a little ink in just the right places. Once he pulled out his hard cock we didn't expect to see his dick piercing which is extremely sexy. Dirk talks with Luke Johnson making him comfortable before his clothes come off. He has been waiting for this moment and gladly sits down in the chair and begins to get his cock hard. He lubes up and within seconds his dick is rock hard and he's stroking every inch of us all to see.
SCENE 1
SCENE 2
SCENE 3
SCENE 4